Dollhouses have long been a staple in the world of children's toys, sparking creativity and imaginative play.
They're especially popular among toddlers, who love the sense of control and exploration that comes with managing their own miniature household.
In today's blog post, we'll be looking at some of the best dollhouses for toddlers available on the market.
How We Choose
Choosing the best dollhouses involves considering several key factors.
We looked at the safety features, durability, interactive elements, and educational value of each dollhouse.
Research shows that playing with dollhouses can help foster creative thinking, problem-solving skills, and social development1.
Therefore, we also considered how each dollhouse promotes these critical developmental aspects.
Additionally, we took into account customer reviews and expert opinions to ensure we're recommending only top-quality products.
Buyer's Guide
All About Toddler Dollhouses
Toddler dollhouses are miniature playsets specifically designed for children aged 1-3 years. They are made with the safety and developmental needs of toddlers in mind, ensuring they provide both fun and educational value.
Design and Structure
Toddler dollhouses typically feature larger parts and sturdy construction to withstand the rough play of toddlers. The designs are often colorful and engaging, drawing the attention of young children and stimulating their senses. The structures range from simple single-room settings to elaborate multi-story houses, complete with various rooms like kitchens, bedrooms, and living areas. Some dollhouses even include outdoor elements like gardens or swimming pools.
Safety Features
The safety of children is a primary concern when designing toddler dollhouses. Therefore, these playsets are made from non-toxic materials and have rounded edges to prevent injuries. The pieces are also usually larger to mitigate choking hazards. However, some dollhouses may come with smaller accessories, and parental supervision is recommended during playtime.
Educational Value
Toddler dollhouses are not just toys, but they also serve as valuable educational tools. They promote imaginative play and role-playing, which are crucial for cognitive development in toddlers. Interacting with the various elements of a dollhouse can help children understand the world around them, learn about social roles and routines, and develop fine motor skills.
Compatibility
Many toddler dollhouses are compatible with a range of dollhouse toys, allowing for expansion and customization. This compatibility adds to the longevity of the toy, as children can continually add to their dollhouse as they grow and their play evolves.
Conclusion
In conclusion, toddler dollhouses are a fantastic investment for parents looking to engage their young children in meaningful play. They combine fun, creativity, and learning into one attractive package, making them an enduring favorite in the world of toddler toys.
---
Our Top 5 Pick:
1. Fisher-Price Little People Barbie Toddler Playset Little Dreamhouse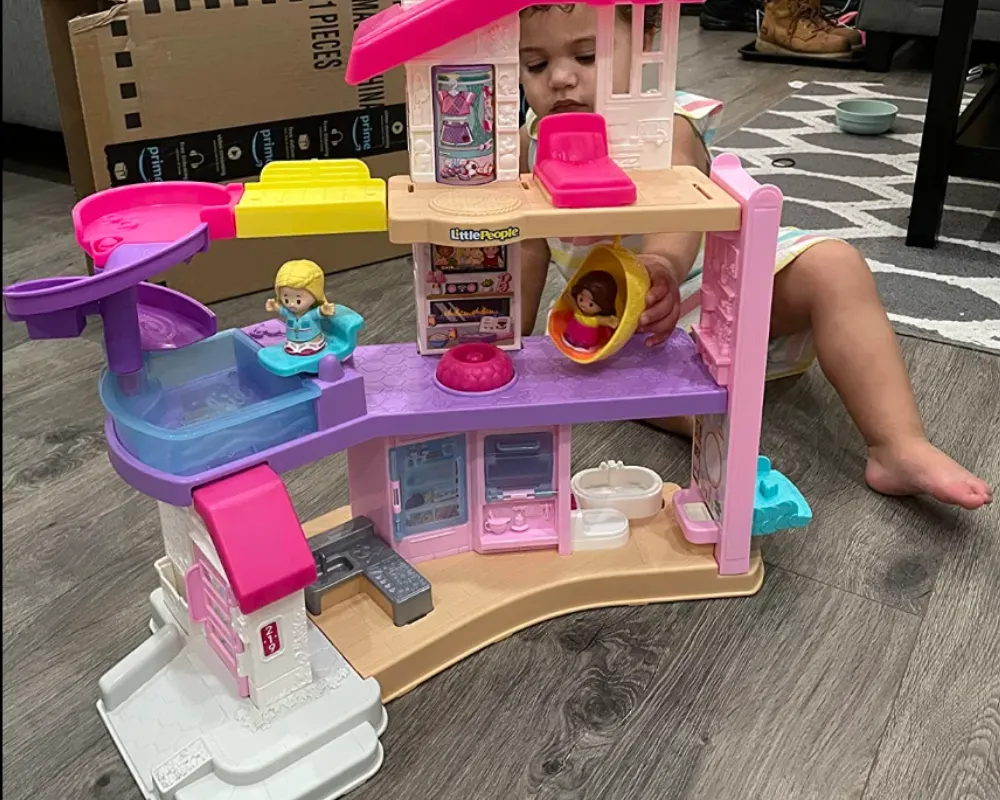 This dollhouse is an excellent choice for Barbie fans. It comes with music and lights, enhancing the playtime experience. The figures and accessories are perfect for little hands to hold and manipulate. However, it may require frequent battery changes due to the electronic features.
Score: 8/10
Pros: Interactive, engaging, suitable for small hands
Cons: Frequent battery changes
Read our full review of Fisher-Price Barbie Dreamhouse
---
2. Fisher-Price Little People Toddler Playset Friends Together Play House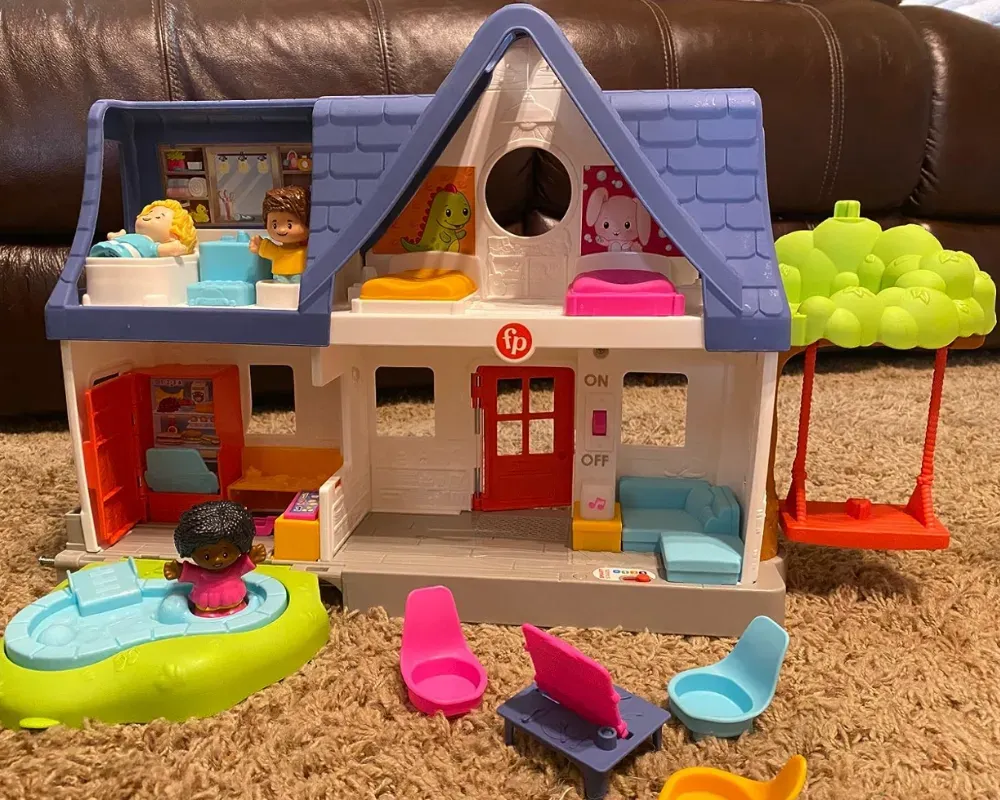 This Fisher-Price dollhouse offers an interactive learning experience with its Smart Stages technology. It grows with your child, offering different learning content as they age. However, it has fewer accessories compared to other options.
Score: 9/10
Pros: Educational, grows with your child
Cons: Fewer accessories
Read our full review of Fisher-Price Friends Together Play House
---
3. Fisher-Price Little People Toddler Playhouse Big Helpers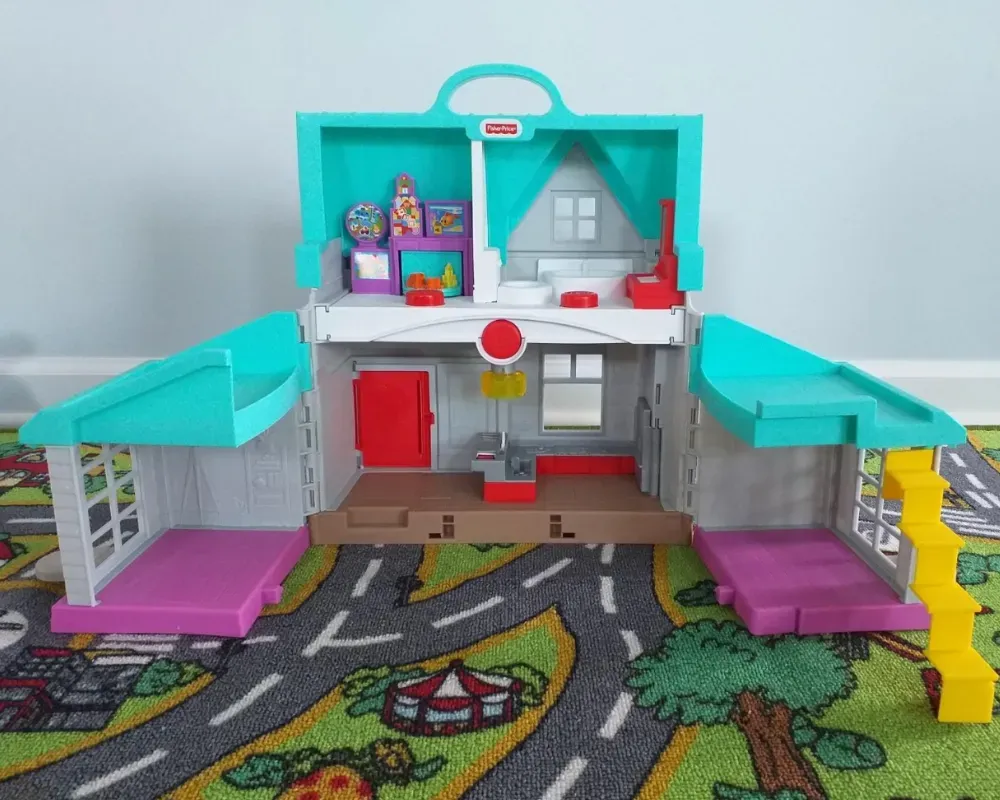 This dollhouse stands out with its focus on teaching helpful behaviors. It comes with figures and accessories to encourage imaginative play. The electronic features add an extra layer of fun, but like the Barbie Playset, it could require regular battery replacements.
Score: 8.5/10
Pros: Teaches helpful behaviors, interactive
Cons: Regular battery replacements
Read our full review of Fisher-Price Big Helpers Playhouse
---
4. Calico Critters Red Roof Cozy Cottage Dollhouse Playset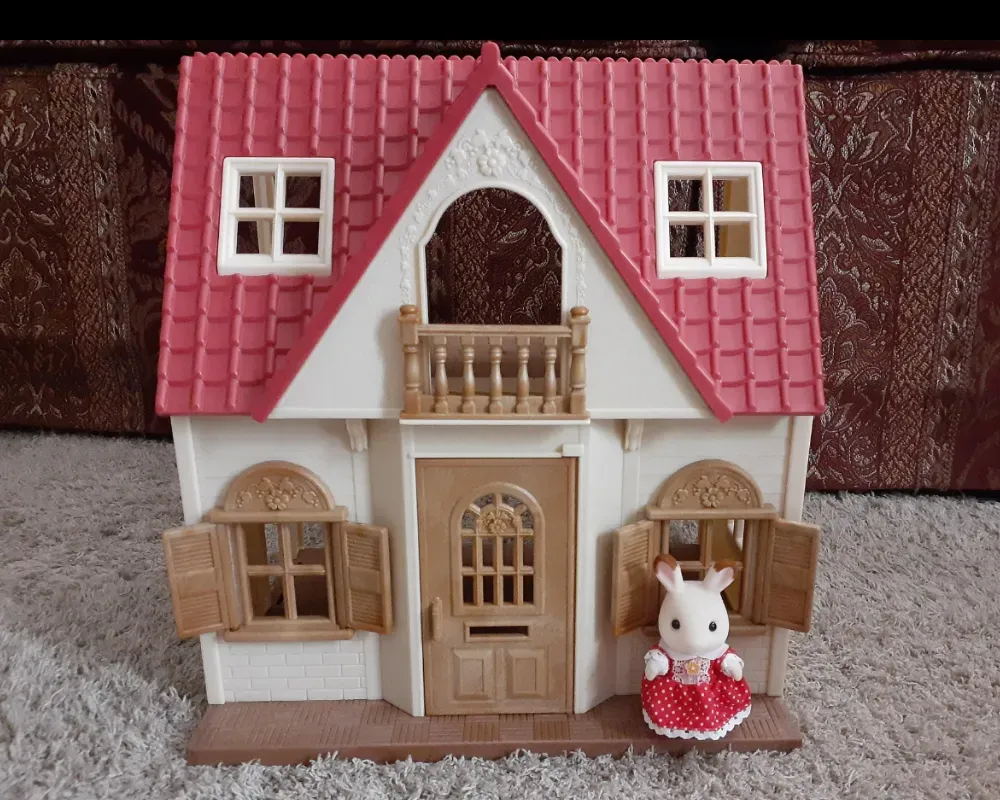 Calico Critters is known for its detailed and adorable playsets. This dollhouse is no exception, with a charming design and high-quality furniture and accessories. However, its small parts might not be suitable for younger toddlers.
Score: 8/10
Pros: High-quality, detailed design
Cons: Small parts may pose a choking hazard
Read our full review of Calico Critters Dollhouse Playset
---
5. All Seasons Kids Wooden Dollhouse by Hape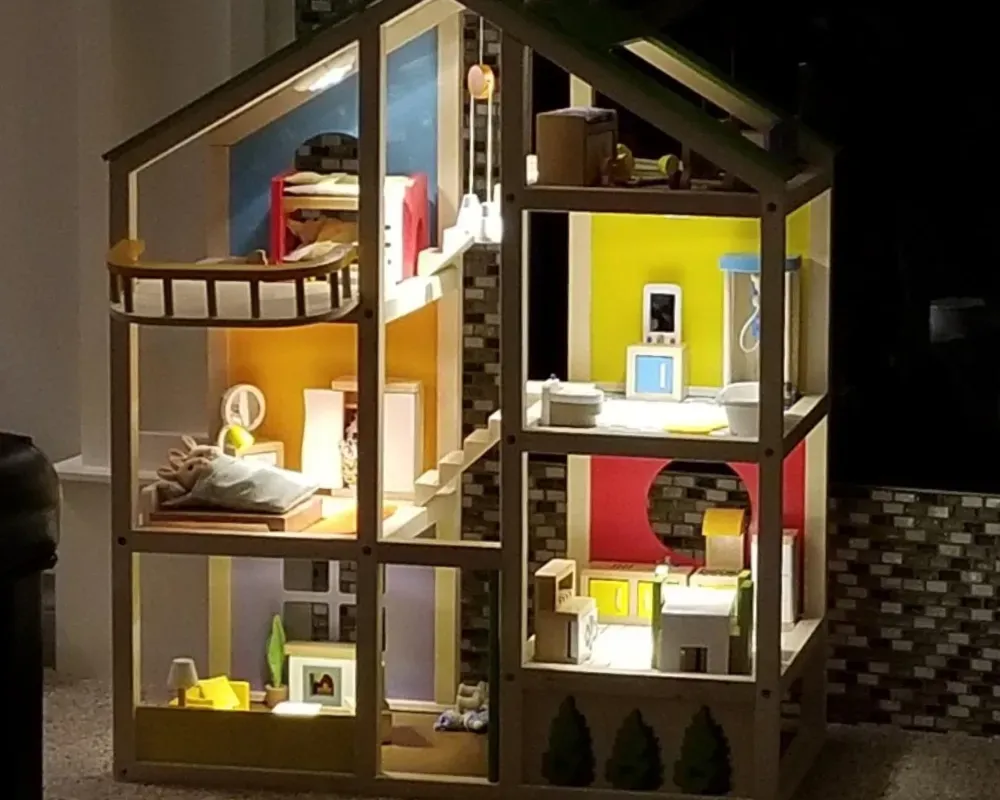 This Hape dollhouse is an award-winning option, featuring a 3-story design and movable stairs. It's crafted from durable wood and promotes learning about different seasons. However, it's one of the pricier options on this list.
Score: 9.5/10
Pros: Durable, educational, versatile
Cons: Higher price point
Read our full review of All Seasons Kids Wooden Dollhouse
---
Conclusion
In conclusion, our roundup of the top 5 toddler dollhouses offers something for everyone - from classic wooden designs to modern and vibrant options.
We've researched and tested each product, considering aspects such as design, durability, and play potential, to provide you with the most comprehensive guide.
While each dollhouse has its unique charm, the final choice depends on your child's interests and your budget.
But remember, investing in a quality dollhouse not only provides endless hours of fun but also aids in your toddler's cognitive development and creativity.
So don't hesitate! Inspire your little one's imagination with one of our top-recommended toddler dollhouses today!
Looking for fun gifts for kids! These won't disappoint👇!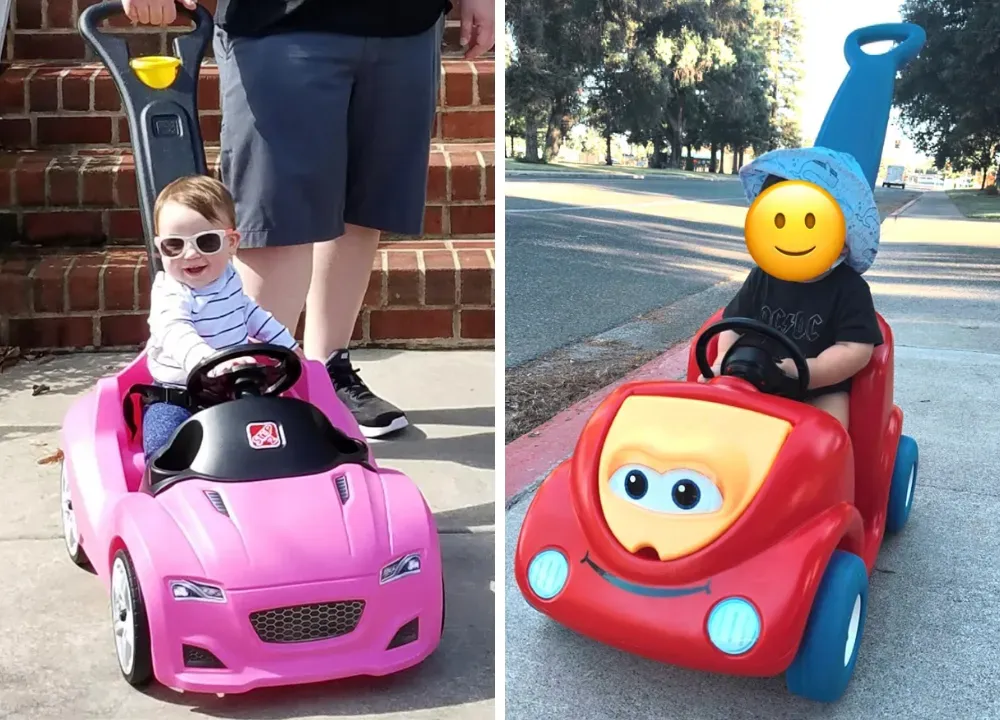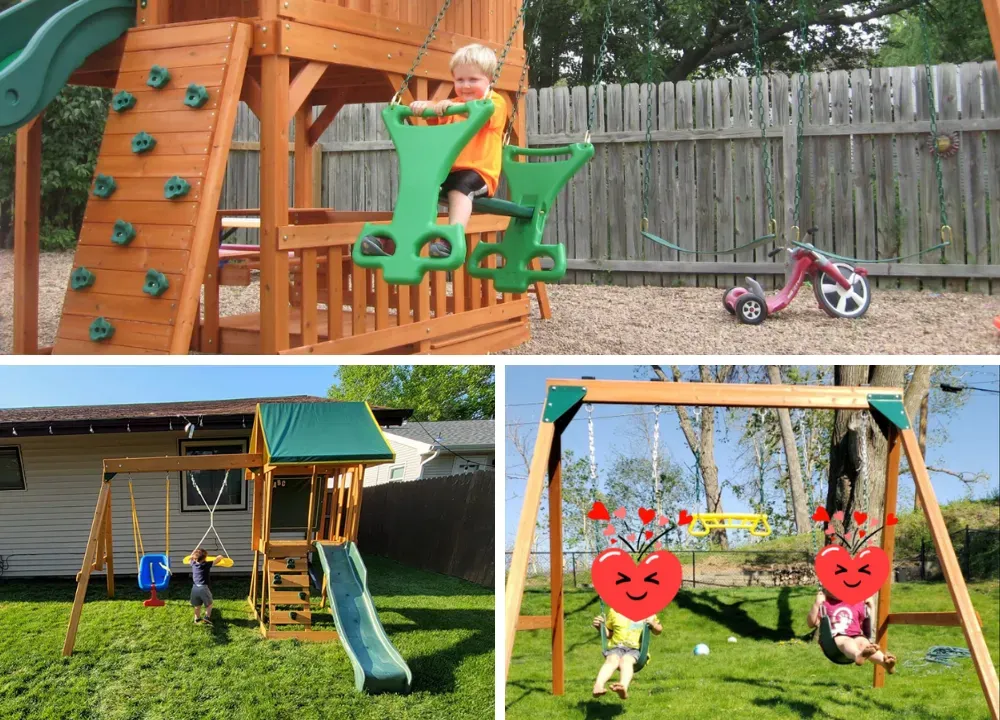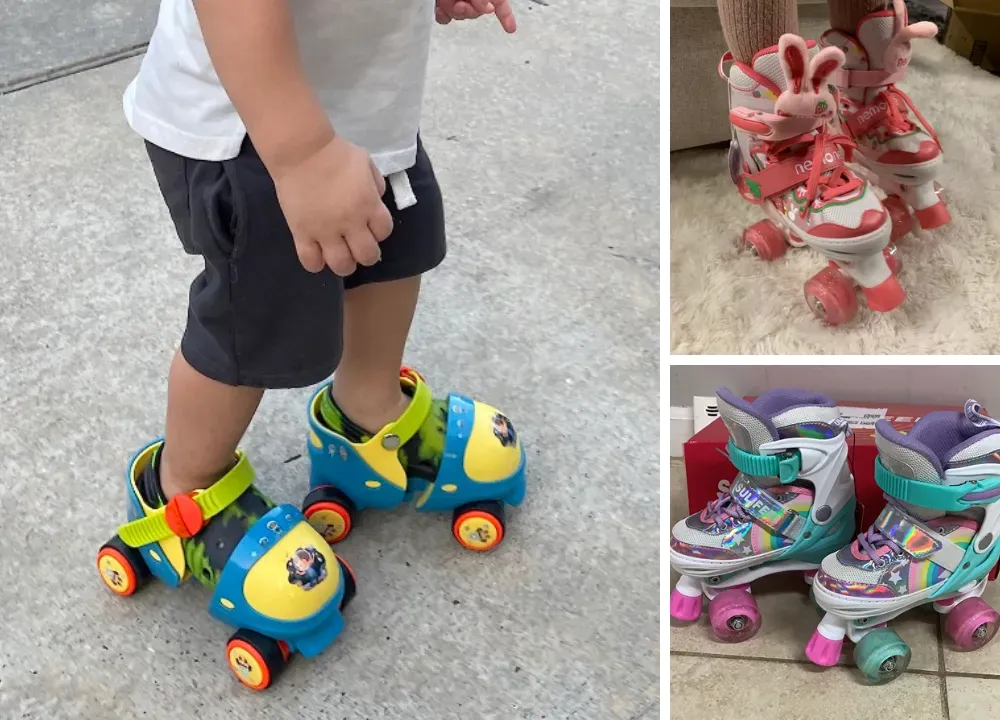 Footnote
Source: The Importance of Pretend Play
---