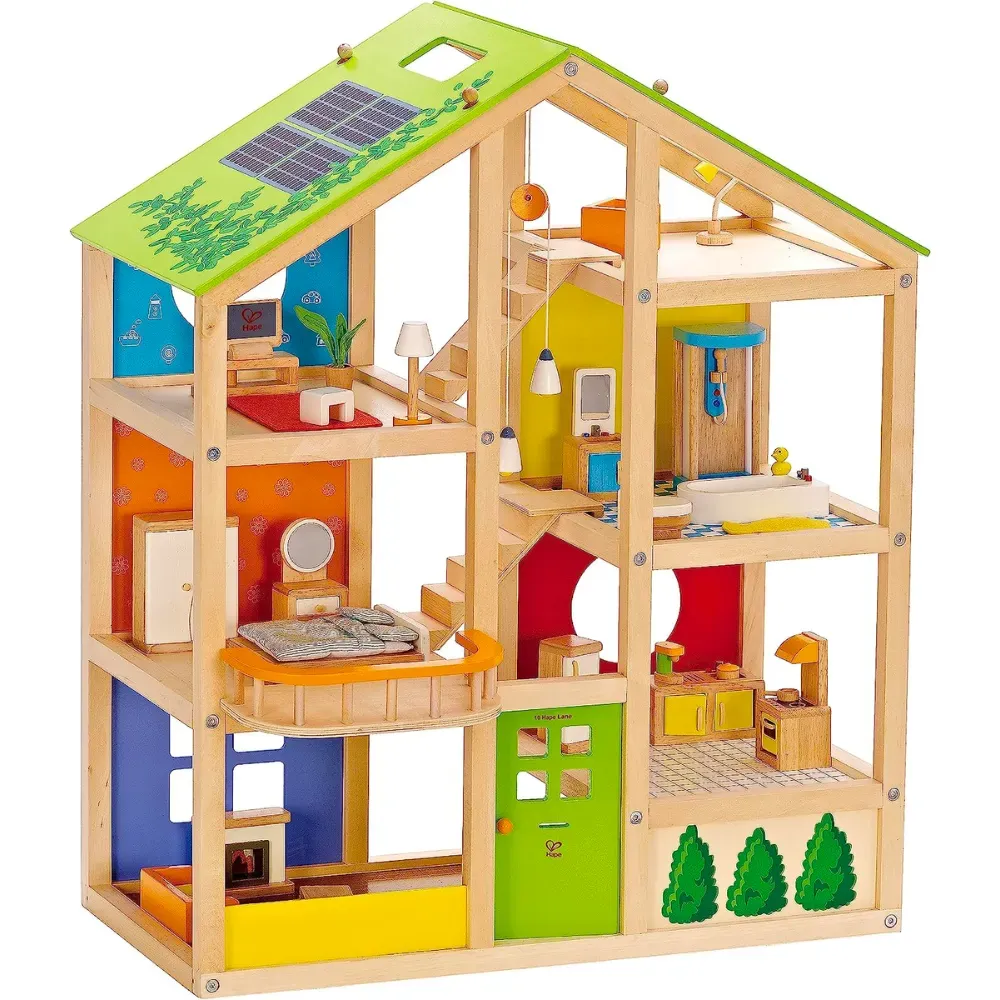 Hape's All Seasons Kids Wooden Dollhouse
Find The Best Deal
Perfectly crafted for the little hands of children aged 3+, Hape's All Seasons Kids Wooden Dollhouse is an enchanting playset that stands out in the realm of toddler toys.
With its compact size of 23.6" L, 11.8" W, and 28.9" H, this three-story, award-winning dollhouse is a delightful gift that promises to ignite creativity and imagination in your toddlers.
Features
The All Seasons Dollhouse features six beautifully designed rooms, including a master bedroom, family bathroom, media room, kitchen, and a cozy garret.
The house comes with unique home furnishings and household appliances, all of which are easy to move and arrange as your child pleases.
The dollhouse boasts a reversible solar-paneled roof, enabling year-round play.
Made from solid wood sourced from sustainable forests, it's not just durable but eco-friendly too.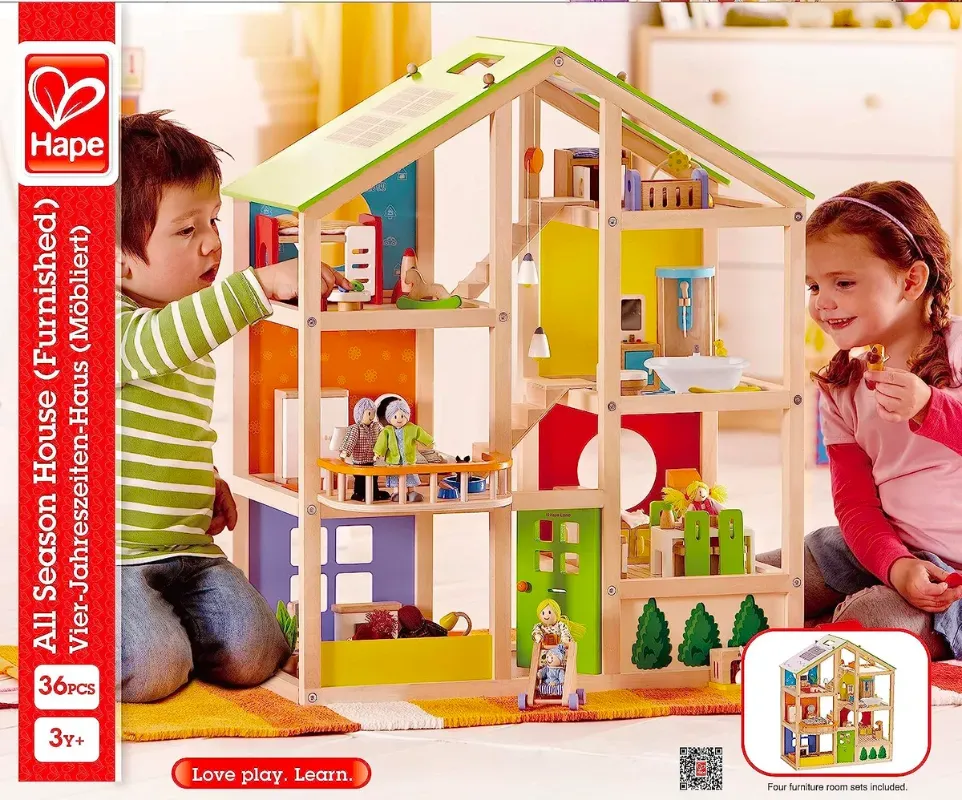 Benefits
This dollhouse serves as a creative platform, promoting imaginative role-play among children.
It encourages them to create various domestic scenarios, thus enhancing their understanding of daily life.
The moving parts allow children to decorate the house as they like, fostering their creativity and design skills.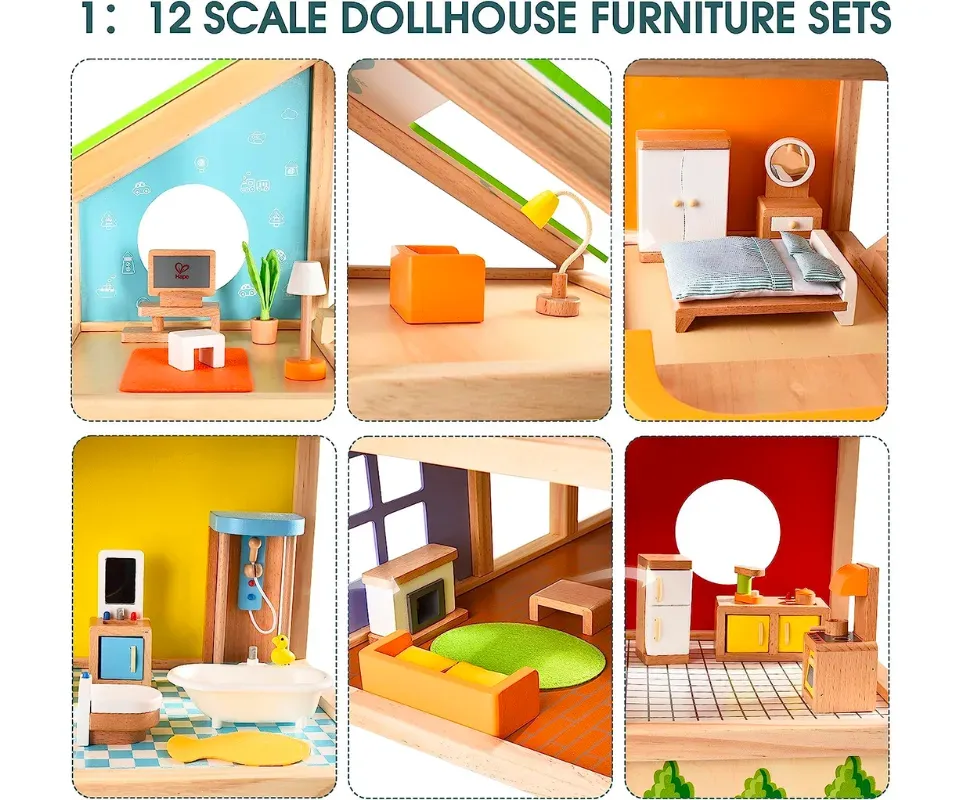 Pros
The All Seasons Dollhouse offers unparalleled durability with its solid wood construction.
Its quality construction and the inclusion of unique home furnishings provide excellent value for money.
The child-safe paint finish ensures safety during play.
Its recognition as a recipient of the 2011 Oppenheim Toy Portfolio Platinum Seal Award attests to its superior quality and design.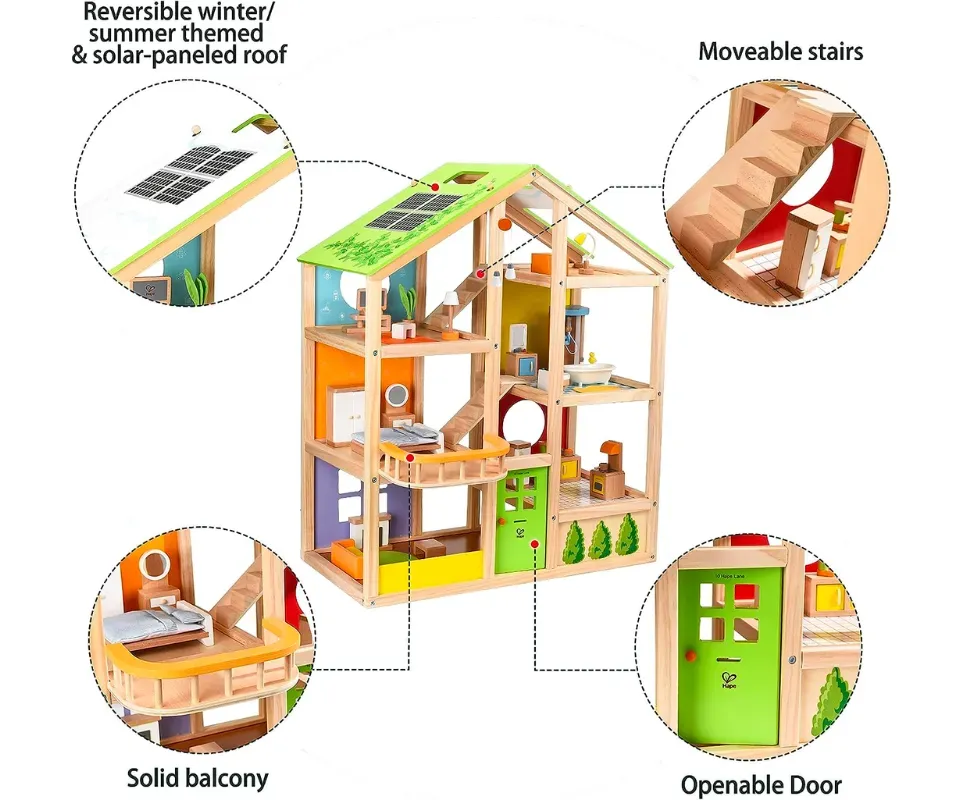 Cons
Despite its many advantages, the All Seasons Dollhouse poses some potential drawbacks.
While perfect for immersive play, its size might make it challenging to move around.
Some smaller pieces could be a choking hazard for younger children, so parental supervision is advised.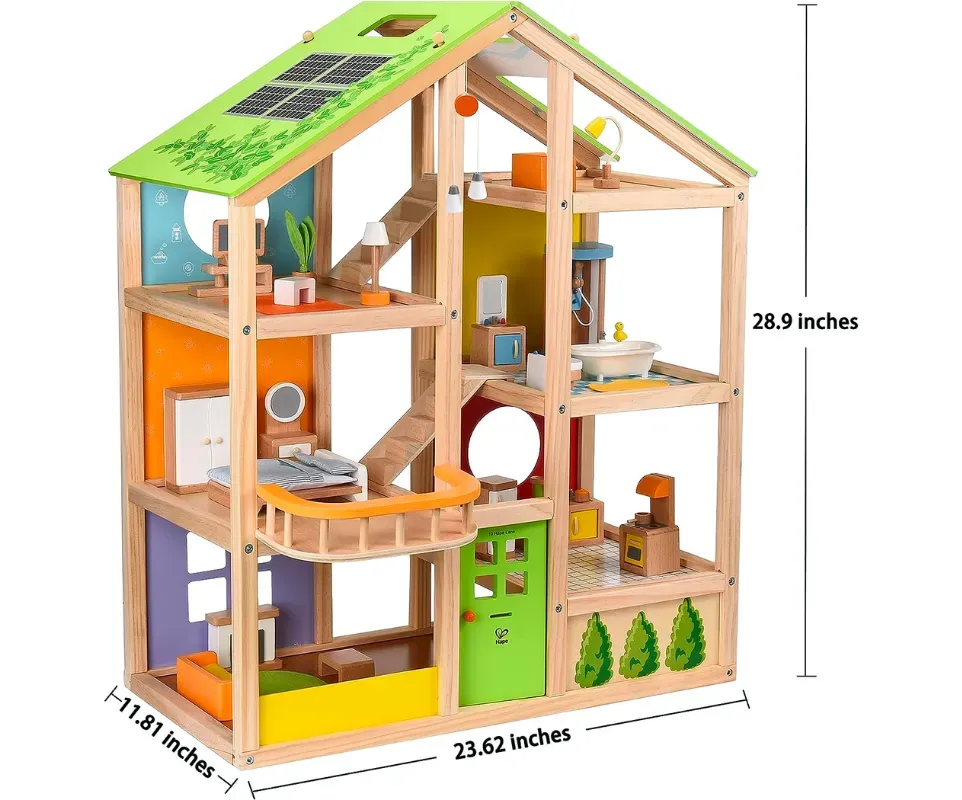 Conclusion
In conclusion, Hape's All Seasons Kids Wooden Dollhouse is an exceptional toy that goes beyond mere entertainment.
It promotes positive development, creativity, and learning in children.
With its award-winning design and durable construction, it's a long-lasting investment that would bring joy and countless hours of imaginative play to any toddler.
If you're on the hunt for a toy that combines fun, learning, and creative expression, Hape's All Seasons Kids Wooden Dollhouse is a choice worth considering. Tap below to find the best deal 👇🏻!
Looking for fun gifts for kids! These won't disappoint👇!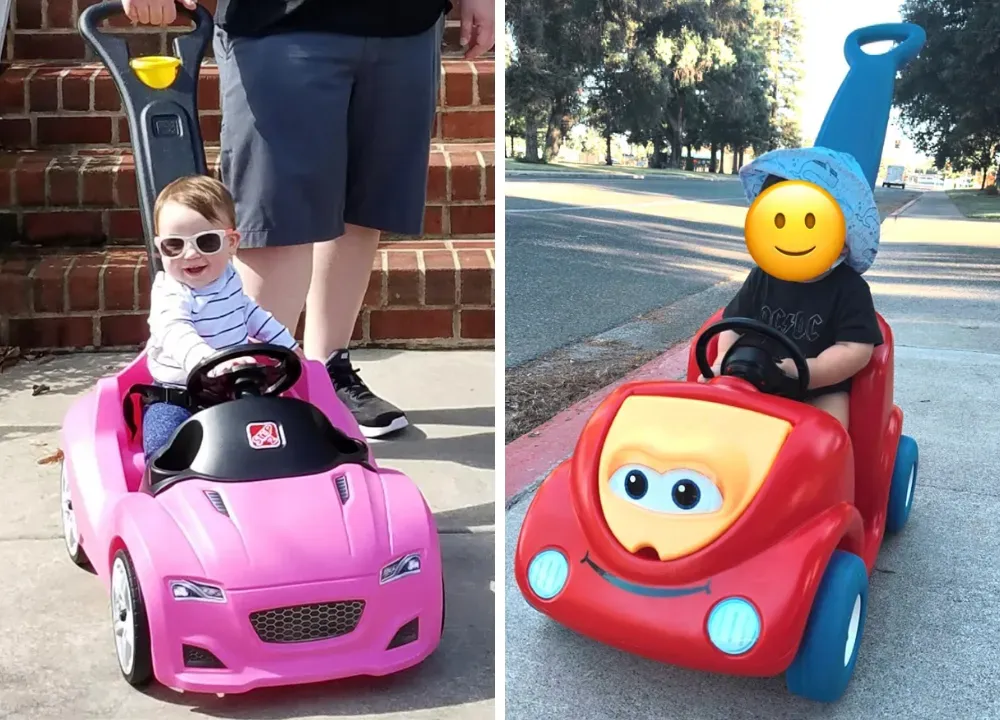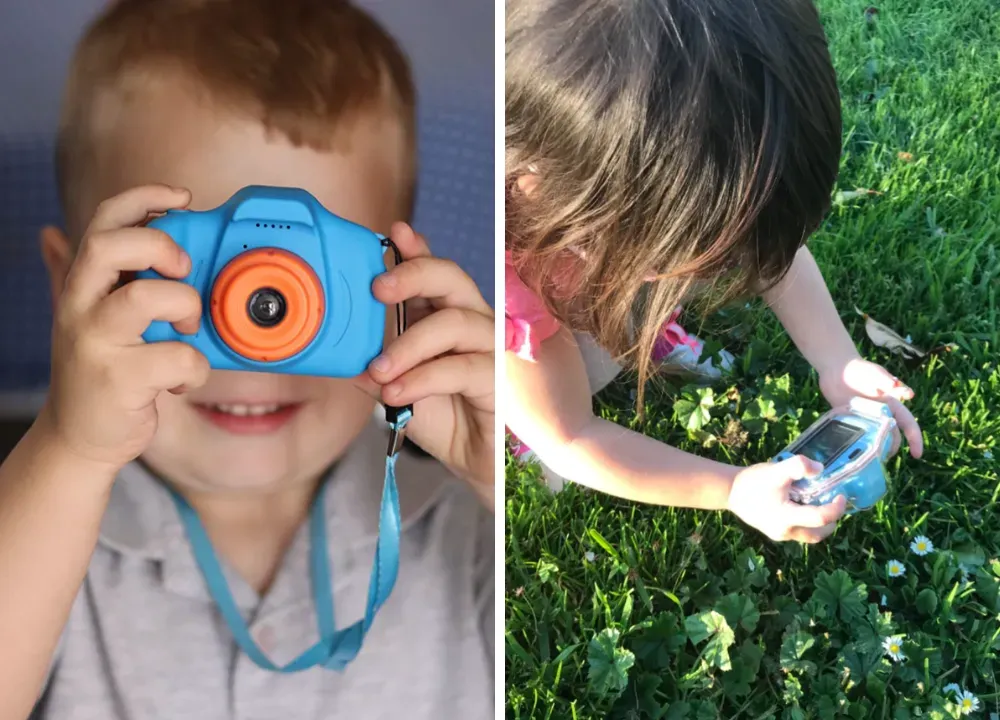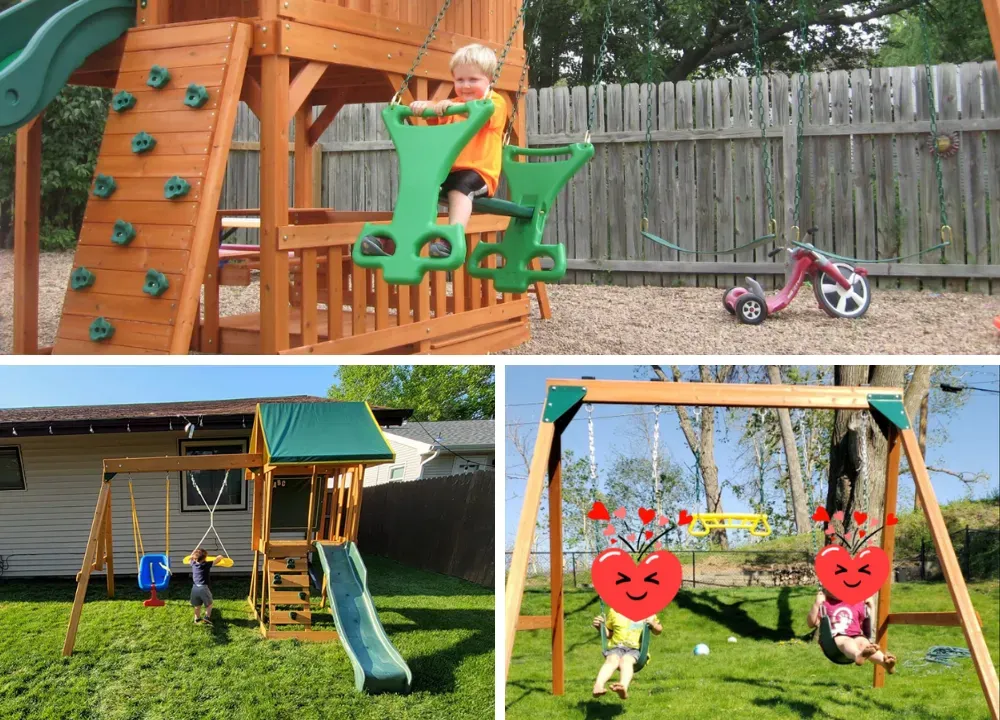 💡
This post may contain affiliate links by which I could receive a small commission at no cost to you when you make a purchase. As an Amazon Associate, I earn from qualifying purchases. Thank you for understanding.
---