As the festive season approaches, the quest for finding the perfect Christmas gifts begins.
But when it comes to elderly parents, the challenge intensifies. What do you give those who have given you everything?
Fear not! Our curated list of the best gifts for elderly parents is here to guide you.
From comfort-inducing gadgets to memory-making experiences, we've compiled a gift guide that's bound to make their Christmas morning sparkle with joy.
1. SUXIO Light Therapy Lamp
The SUXIO Light Therapy Lamp is an excellent Christmas gift for elderly parents, especially those who could use a little extra light during the darker winter months. This therapy lamp features three modes, emitting 4000 to 10000 Lux, which can help energize and revitalize, perfect for days when natural sunlight is scarce. The lamp has a timer with settings for 30, 60, or 90 minutes and a memory function for ease of use. Its ultra-slim, portable design allows it to be used at home, in the office, or even on the go. The lamp uses 100 flicker-free, glare-free LEDs, offering a safe and natural light experience. Plus, it comes with a 2-year warranty and a 90-day refund policy, providing peace of mind with your purchase.
2. Peakeep Digital Clock
The Peakeep Digital Alarm Clock is a practical and thoughtful gift for elderly parents who appreciate functionality and ease of use. This clock combines all the features you would want in a bedroom clock: large, clear numbers, a loud alarm with snooze and volume control, adjustable display brightness, a USB charger, and a backup battery alarm for power outages. Its 2-inch height digits are visible from a distance, making it an excellent choice for those with poor eyesight or anyone who prefers a larger display. The alarm volume can be adjusted to cater to both heavy sleepers and those who prefer a softer wake-up call. The clock also offers a 9-minute snooze feature for those who enjoy a few extra minutes of sleep. Its adjustable brightness ensures the time is always visible, but it won't disturb sleep at night. Additionally, the clock features a USB charger, allowing users to charge their phone or other devices while they sleep. A reliable and convenient gift, the Peakeep Digital Clock will surely be appreciated.
3. Audio-Technica AT-LP60XBT Stereo Turntable
The Audio-Technica Stereo Turntable is a perfect Christmas gift for elderly parents who love the nostalgic sound of vinyl records. It combines the classic appeal of vinyl with modern Bluetooth technology, allowing cable-free listening from any room. With over 50 years of experience, Audio-Technica ensures reliable performance and easy setup. This turntable plays both 33-1/3 and 45 RPM records, comes with essential accessories, and offers high-fidelity audio. It's a convenient and nostalgic gift for the holiday season. Its fully automatic operation, high-fidelity audio, and anti-resonance, die-cast aluminum platter make it an excellent Christmas gift that combines nostalgia with convenience.
4. Sony WH1000XM5 Noise Canceling Headphones
The Sony Noise Canceling Headphones are an ideal Christmas gift for elderly parents who love music. These headphones offer high-quality sound with 360 Reality Audio for an immersive listening experience. They feature industry-leading noise cancellation technology, ensuring uninterrupted enjoyment of music or phone calls. They are perfect for all-day use, with a battery life of up to 30 hours, quick charging, and a comfortable, lightweight design. Plus, the packaging is made with environmentally friendly materials, making it a thoughtful choice for eco-conscious gift-givers.
5. Aura Carver 10.1" WiFi Digital Picture Frame
The Aura Carver digital photo frame is a top-rated Christmas gift for elderly parents who love to keep their favorite memories close. This digital frame is renowned for its ease of use and ability to share and display photos effortlessly, recommended by The New York Times, Wired and even made Oprah's Favorite Things list. With the capacity to send photos and videos directly from your phone to the frame and invite family and friends to add their own from anywhere in the world, it's an inclusive gift that brings everyone closer. The setup is swift and simple on WiFi using the free Aura app, compatible with both Apple and Android devices. Its smart features, such as automatic screen brightness adjustment, photo cropping, night mode, and a built-in speaker for video playback, make it even more appealing. Plus, you can add photos, videos, and a personal gift message via the app before sending, making this digital frame a truly personalized gift.
6. Klikel Family Tree Picture Frame Stand
The Klikel Family Tree Picture Frame Stand is a thoughtful and sentimental Christmas gift for elderly parents who cherish family memories. Made of high-quality metal, this tree stand is black with bronze streaks, and the leaves are bronze as well, adding a touch of elegance to any room. The branches are bendable, allowing for customization of your family photos display. The set includes six wallet-sized picture frames ready to hang with a green velour ribbon, making it easy to highlight beloved family members. This frame stand can also serve as a centerpiece for family reunions or as mantel decorations, holding not just photos but also newspaper clippings and more. With its versatility and sentimental value, it's an ideal gift for parents, grandparents, or in-laws. Its dimensions of approximately 12" wide x 11" high make it a perfect fit for most spaces.
7. ZOVIEW Magnetic Self-Stick Page Photo Album
The ZOVIEW Magnetic Self-Stick Page Photo Album is a wonderful Christmas gift for elderly parents who love to reminisce and share stories of cherished moments. The album features transparent plastic overlays that self-adhere to the pages, holding photos tightly and presenting them clearly. This feature allows for easy addition or removal of photos without worrying about damaging them. The album can accommodate various photo sizes, including 3" X5", 4" X6", 5" X7", 6" X8", and 8" X10", making it versatile for different types of memorabilia like tickets and certificates. With dimensions of 13" x 13.2" and 20 sheets offering 40 pages, there's plenty of space to create a beautiful visual narrative. The high-quality leather cover adds a touch of sophistication to the photo book, while ensuring the album remains dust-free, air-free, glue-free, and free from acid, lignin, and PVC emissions. This photo album is more than just a place to store photos; it's a treasure chest of memories down memory lane.
8. Personalized Photo Water Bottles
Personalized Photo Water Bottles are a unique and customizable Christmas gift for elderly parents. You can choose from various colors, designs, and fonts to create a truly personalized water bottle. Equipped with double-walled vacuum insulation, these bottles keep beverages hot or cold for hours. The wide mouth makes refilling and cleaning easy, while the leak-proof lid ensures no spills. Available in 18oz(500ml)/32oz(950ml) sizes, these high-quality stainless steel bottles are perfect for various activities, from fitness and hiking to office use. Their reusability also reduces waste generated by single-use cups or bottles, making them an eco-friendly choice. A personalized photo water bottle is a thoughtful gift that combines practicality and personal touch.
9. Easy Coloring Book by Jade Summer
The Easy Coloring Book by Jade Summer is a perfect Christmas gift for elderly parents. With 50 unique designs, it caters to seniors with low vision or poor hand-eye coordination. The images are easy to color, and single-sided pages prevent bleed-through. It's not just an activity, but a stress reliever. Jade Summer, a leading brand with over 100,000 five-star ratings, ensures quality and creativity. This adult colouring book is an excellent gift for any occasion.
10. Personalized Grandma Mom Shirt
The Personalized Grandma Mom Shirt is a heartwarming Christmas gift that can be easily customized to suit your elderly parent's style. You can choose the size, color, and shirt type, and add personalized details by clicking the' Customize' button. These shirts pair perfectly with jeans or shorts, making them ideal for casual wear, sports, holidays, parties, and more. Available in T-shirt, long sleeve, sweatshirt, and hoodie styles, with sizes ranging from S to 4XL, these high-quality printed shirts are machine washable for easy care. Whether for a birthday, Mother's Day, Grandparents Day, Christmas, or just because, this custom shirt will surely bring joy to your loved ones. Plus, if there are any issues with your order, their committed customer service team promises a satisfactory solution within 24 hours.
11. Bulinlulu Fuzzy Socks
Bulinlulu Fuzzy Socks are a luxurious gift for elderly parents who value comfort and warmth. Made of 97% Super Soft Chenille and 3% Elastic, these warm socks are softer and more comfortable than typical fuzzy socks. They're perfect for keeping feet warm even on the coldest winter days. Designed to fit most adults comfortably, they accommodate up to a men's shoe size 11 and women's size 9. The non-slip rubber treads provide safety, making them ideal for lounging around the house or hospital use. They're easy to care for, just machine wash cold and tumble dry low. Packaged in a beautiful gift box, these socks make an ideal Christmas present, providing both practicality and a touch of luxury.
12. TISSCARE Shiatsu Massage Foot Massager Machine
The TISSCARE Shiatsu Massage Foot Massager Machine is a thoughtful Christmas gift for elderly parents. It replicates professional massage techniques with 4 simulated hands, 10 rollers, and 96 nodes. It's customizable with 3 intensity levels and a timer setting. The device also comes with a heating system, perfect for promoting blood circulation and muscle vitality. Easy to use and clean, it includes a remote control and detachable foot sleeves. If any issues arise, their professional service team is ready to assist.
13. Massager with Heat
The Massager with Heat is an excellent Christmas gift for elderly parents, promoting relaxation and comfort. This versatile device offers a deep tissue massage, targeting areas from head to toe to relieve stress and soothe sore muscles. With adjustable intensity levels and a heating function, it provides a personalized massage experience. Safety features like overheating protection and a 15-minute auto shut-off ensure worry-free usage. The massager comes with an AC adapter and a car adapter, making it perfect for home, office, or travel use. Its high-quality construction and customer-friendly service make it a thoughtful gift for your parents this festive season.
14. Mcombo Electric Power Lift Recliner Chair
The Mcombo Electric Power Lift Recliner Chair is an excellent Christmas gift for elderly parents who value comfort and convenience. This chair's power lift assistance feature is a godsend for individuals with mobility issues or those recovering from surgery, as it helps them stand up effortlessly. The full-body vibration and lumbar heating provide soothing relief from muscle fatigue and stress, making it ideal for relaxation. With an extended footrest, your parents can stretch out comfortably, adding to the overall comfort level. Dual USB ports and cup holders add a touch of modern convenience, allowing them to keep their devices charged and a favorite beverage at hand. Its easy assembly and robust weight capacity make it both practical and durable. This recliner chair brings a new level of comfort and independence, making it a thoughtful and functional Christmas day gift.
15. Uccello Electric Safety Kettle
The Uccello Electric Safety Kettle is a thoughtful Christmas gift that combines safety and style. These electric kettles are designed for easy pouring, its circular shape and rotating cradle eliminate the need for lifting or balancing. The kettle sits in a sturdy, detachable base with non-slip feet for added stability. Its contrasting colors and easy-touch lid are designed for low-visibility users, enhancing independence and protection in the kitchen. This kettle not only improves the quality of life but also contributes to overall emotional and physical well-being, making it an excellent Christmas gift for elderly parents.
16. Keurig K-Mini Single-Serve Coffee Maker
The Keurig K-Mini Single Serve Coffee Maker is a fantastic Christmas gift for elderly parents who love their coffee. Its sleek and compact design makes it perfect for small spaces, ensuring it fits snugly into any corner of the kitchen. The one-button operation is remarkably simple to use, making it an excellent choice for those who prefer hassle-free brewing. With compatibility with hundreds of K-Cup pod varieties, your parents can enjoy a range of hot or cold beverages in just minutes. The convenient portability and cord storage make it easy to move around, adding to its appeal. With this gift, you can ensure your parents start their day with a rich, freshly brewed cup of their favorite drink at the touch of a button.
17. Cuisinart AirFryer Oven with Grill
The Cuisinart AirFryer Oven with Grill is a versatile Christmas gift for elderly parents who love to cook. This innovative appliance takes the signature AirFryer from Cuisinart and adds an exciting twist - a dual-sided grill and griddle plate. Now, your parents can sear steaks and vegetables on one side and whip up the perfect breakfast on the other side. This 8-function oven brings next-generation cooking to the countertop, making it easy to prepare anything from a feast for family and friends to a simple snack. Its spacious interior ensures there's plenty of room to cook a variety of dishes. Whether they're air frying french fries, baking cookies, or warming up leftovers, this appliance makes cooking fun, fast, and easy. It's not just a kitchen appliance; it's a ticket to culinary exploration.
18. Z GRILLS Wood Pellet Grill & Smoker
The Z GRILLS Wood Pellet Grill & Smoker is a fantastic gift for the grill masters in your life. This 8-in-1 BBQ grill offers a generous 553 square inch cooking area, letting your loved ones cook up a feast for family and friends. Its digital temperature control system and PID controller ensure consistent temperatures for perfect cooking results every time. With a temperature range of 180-450 degrees F and a 10-pound hopper capacity, this grill can handle an impressive variety of recipes. The 8-in-1 versatility allows you to sear, smoke, BBQ, roast, char-grill, braise, bake, and grill, making it a versatile addition to any outdoor kitchen. Plus, the grill is powered by 100% natural wood pellets, giving food that authentic smoky flavor. The electric ignition and auto shut-off features add a layer of safety and convenience, making grilling easier and more enjoyable.
19. SMIRLY Charcuterie Boards Gift Set
The SMIRLY Charcuterie Boards Gift Set is the perfect gift for parents who love to host. This set includes a wooden cheese board, charcuterie tray, serving knives, utensils, and ceramic bowls. It also comes with a matching bamboo fruit tray and a design guide booklet, all packaged in a decorative box for easy gifting. This versatile and functional set is sure to enhance any gathering and makes a memorable gift for any occasion.
20. GrannyBellas Christmas Chocolate Gift Baskets
The GrannyBellas Christmas Chocolate Gift Baskets are an indulgent holiday treat. Each basket contains a dozen hand-dipped, artfully decorated sandwich cookies covered in premium milk chocolate. Presented in a charming coffee-themed gift box, these gluten-free gourmet delights make the perfect Christmas gift for elderly parents with a sweet tooth.
21. Nut Gift Basket
The Nut Gift Basket is a healthful and delightful Christmas gift for elderly parents. Bursting with a gourmet assortment of Chili Con Lemon Pistachios, Glazed Pecans, Salted Cashews, Tamari Almonds, Cranberry Health Mix, and Sweet & Savory Mix, this basket offers a variety of flavors to suit every palate. The elegant, rustic wood crate it comes in isn't just appealing—it's also reusable, and perfect for storing tea, coffee, chocolates, dried fruits, or other snacks. Each nut variety is individually wrapped, ensuring maximum freshness and easy sharing. This organic, kosher nut selection is a thoughtful Christmas gift that promotes healthy snacking. It's not just a holiday treat but a versatile gift suitable for any occasion—making it an excellent choice for your parents this festive season.
22. Clubs of America Subscription Box
The Clubs of America Subscription Box is an excellent Christmas gift for elderly parents, offering a wide range of unique and carefully selected products from around the world. With eight different monthly clubs to choose from – Beer, Wine, Flower, Cigar, Fruit, Coffee, Chocolate, and Pizza – there's something for everyone's different tastes. You can customize any gift club plan to suit your needs, with options to purchase two, three, four, six, or 12 months. Memberships can start in any month, and you can choose delivery plans for every month, every two months, or every three months. You can either pre-pay in full or pay monthly. So, whether it's a transcontinental trip for the taste buds with the Wine of the Month Club or a selection of rare and premium beers from the Beer of the Month Club, the Clubs of America Monthly Subscription Box is a gift that keeps on giving.
23. GermGuardian AC4825W Air Purifier
The GermGuardian AC4825W Air Purifier is an excellent Christmas gift for elderly parents, especially those with allergies or respiratory issues. This air purifier uses a True HEPA filter to reduce up to 99.97% of harmful germs, dust, pollen, pet dander, mold spores, and other allergens as small as 0.1 microns. It also has an optional UV-C light that helps reduce airborne viruses such as influenza, staph, and rhinovirus. This feature, combined with Titanium Dioxide, decreases volatile organic compounds, improving overall air quality. The activated charcoal filter reduces odors from pets, smoke, cooking fumes, and more. This air purifier can be customized for comfort with three speed settings, ultra-quiet mode, and an easy-to-use top panel. It circulates the air 1x per hour in 743 sq. ft rooms and 4.8x per hour in 153 sq. ft rooms, ideal for medium to large-sized rooms. With a CADR rating of (99) for smoke, (118) for dust, and (125) for pollen, it promises efficient purification. This gift is the perfect choice to improve indoor air quality, providing a healthier and more comfortable living space for your elderly loved ones.
24. Shark RV2310AE Matrix Self-Emptying Robot Vacuum
The Shark RV2310AE Matrix Self-Emptying Robot Vacuum is an ideal Christmas gift for elderly parents who struggle with manual vacuuming. This robotic vacuum, from a top US brand, offers powerful suction and a self-cleaning brushroll that reaches deep into carpets and hardwood floors. It effectively captures debris, dust, and pet hair, making it perfect for pet-friendly homes. The Matrix Clean feature ensures thorough cleaning with a precision grid, leaving no spots missed. Its self-emptying capability eliminates the need for frequent emptying, as it can hold up to 45 days of dirt and debris in its bagless base. With Precision Home Mapping, the robot uses 360° LiDAR vision to navigate and avoid obstacles while cleaning. The SharkClean app allows you to control specific cleaning areas, schedule cleanings, and initiate Matrix Clean remotely. It also supports voice control with Google Assistant or Alexa. The robot can recharge and resume cleaning where it left off. This user-friendly vacuum significantly eases the cleaning burden for elderly loved ones, providing a cleaner and healthier living environment.
25. Heybike Ranger Electric Bike
The Heybike Ranger Electric Bike is a fantastic Christmas gift for elderly parents who enjoy outdoor activities or need reliable transportation. With a 48V 15Ah battery and a 500W brushless geared motor, this electric bike reaches speeds up to 25MPH and can cover up to 55 miles on a single charge. Its 4" wide puncture-resistant fat tires and excellent suspension provide a smooth ride on various terrains. The bike is foldable in two easy steps, making it convenient to store and transport. It's suitable for riders of different sizes, with an adjustable stem and seat for comfort. Seniors can customize their ride with three riding modes and 7-speed gears. The bike also features dual disc brakes, a lighting system, ample storage space, pre-installed bottle mounts, a front basket, and a rear rack. This practical and fun gift promotes health and independence for elderly parents' daily commutes or leisurely rides.
---
Frequently Asked Questions (FAQs)
As we delve into the world of gifting, many questions may arise, especially when it comes to finding the perfect Christmas gifts for our elderly parents. To help you navigate this journey, we've compiled a list of Frequently Asked Questions. This section aims to address your queries, provide practical advice, and offer insightful suggestions that will make your gift selection process smoother and more enjoyable. Let's explore these common questions together.
Conclusion:
In conclusion, this extensive list of the 25 best Christmas gifts for elderly parents aims to provide more than a few ideas.
Every item on this list is a great gift idea, thoughtfully selected with the unique preferences and needs of our older loved ones in mind.
From innovative technology to nostalgic treasures, there's something for everyone. Remember, the best gifts are those that convey our love and appreciation in the most meaningful ways.
So, don't hesitate! Start your shopping journey now and give your elderly parents a Christmas brimming with joy, love, and memorable surprises.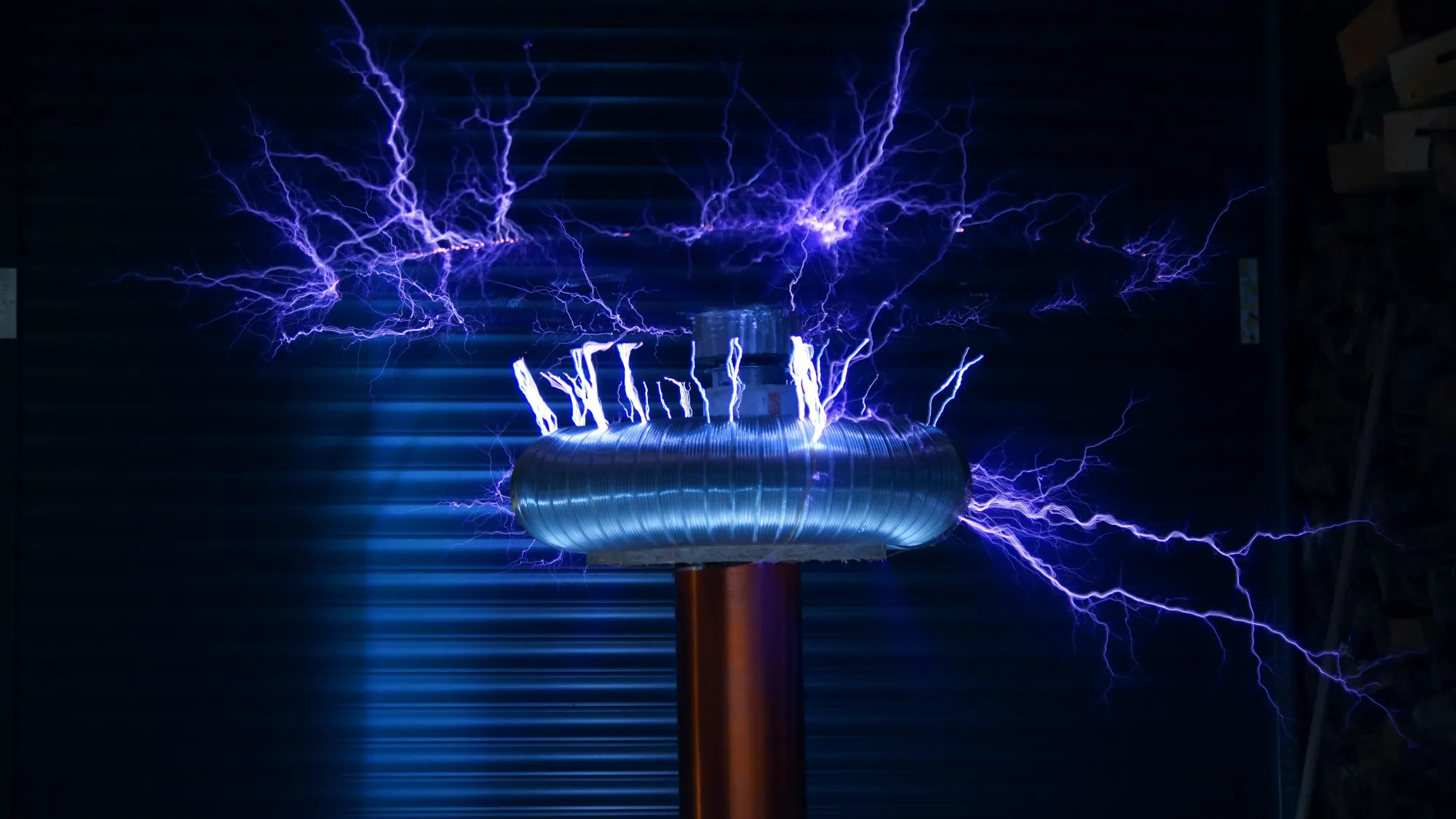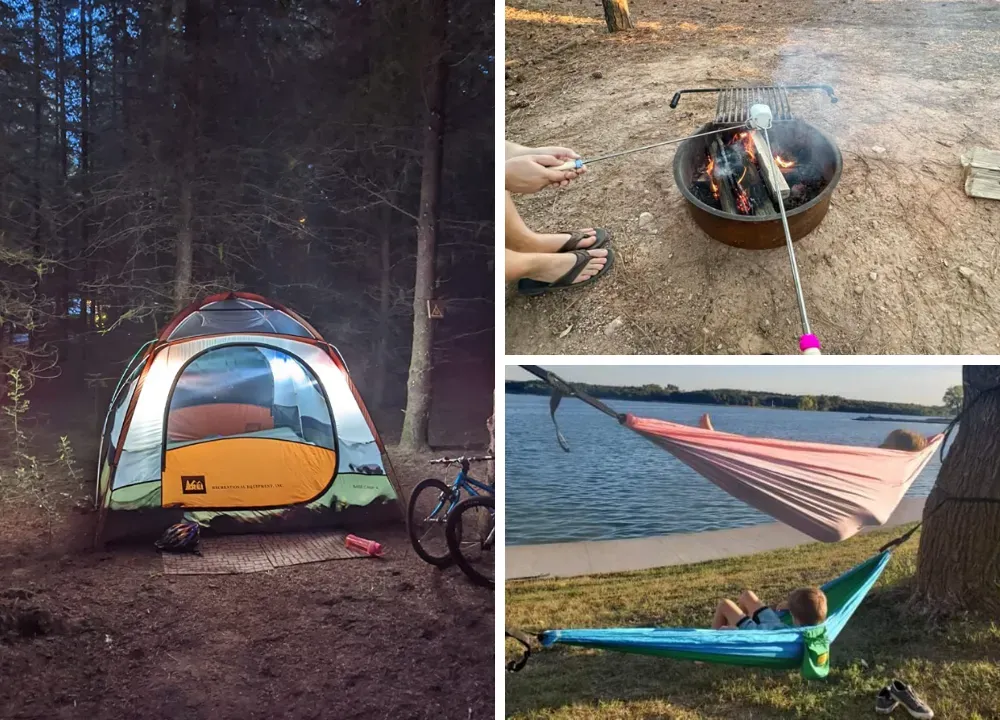 ---