The ability to capture stunning 4k drone footage and photos is in high demand these days, whether it's for personal enjoyment or content creation for clients.
Many drones on the market claim to be able to capture 4k footage and photos. However, not all of them live up to the hype.
This article will discuss some of the best drones on the market for 4k photography and videography. We'll provide a brief overview of each drone to help you decide which one is right for you.
After reading this blog post, you will know which drone is right for you based on your needs and budget. Whether you're a pro who knows your way around this tech, or a newbie looking for an entry-level drone, you'll find a drone here that can capture amazing 4k footage and photos that you will be proud to share with the world.
How We Choose The Best 4k Drones
There are so many drones on the market that it takes a good bit of time to discover which one will be best for your purposes.
Not all drones are created equal. Some have terrible battery life, and others are lacking obstacle sensors to help you fly safely. And even the best drone that flies great could come with low camera quality.
We dug deep into the pages and pages of search results to find some top-notch options for you 4K drone lovers. These drones have amazing reviews and check a lot of the boxes you'd expect them to. So let's get to the good stuff.
---
1. Ruko F11 Pro Drone with 4k UHD Camera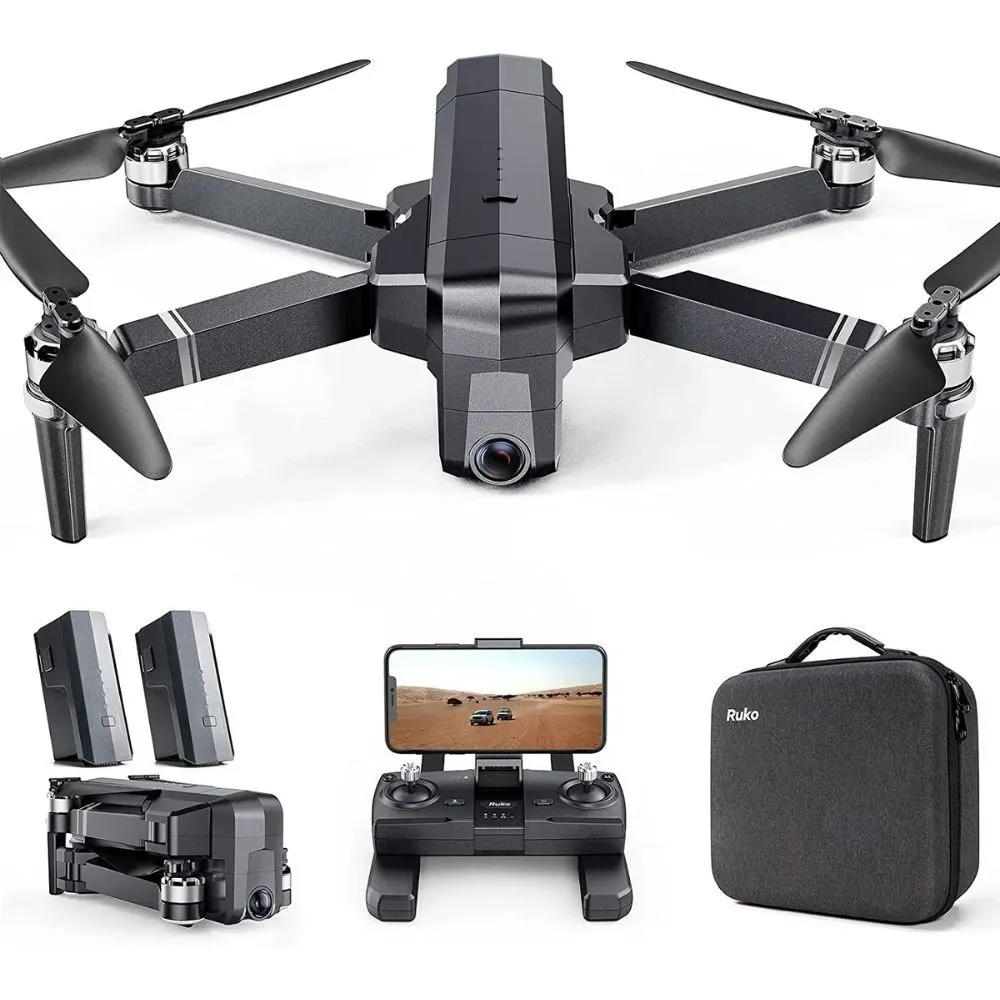 Ruko F11 Pro Drone with 4k UHD Camera
Check The Price On Amazon
Why We Love The Ruko F11 Pro Drone
This drone is perfect for beginner drone pilots and experts alike, with easy-to-use controls and intelligent flight features. The Ruko F11 Pro Drone comes with two powerful 11.1V 2500mAh batteries that provide up to 60 minutes of flight time so that you can stay in the air longer.
This drone comes loaded with built-in features to help you get the most your of your flight, such as Follow Me Mode, Tap Fly, Point of Interest, and Hand Gesture Shots, you can easily capture creative videos and photos with your Ruko F11 Pro Drone.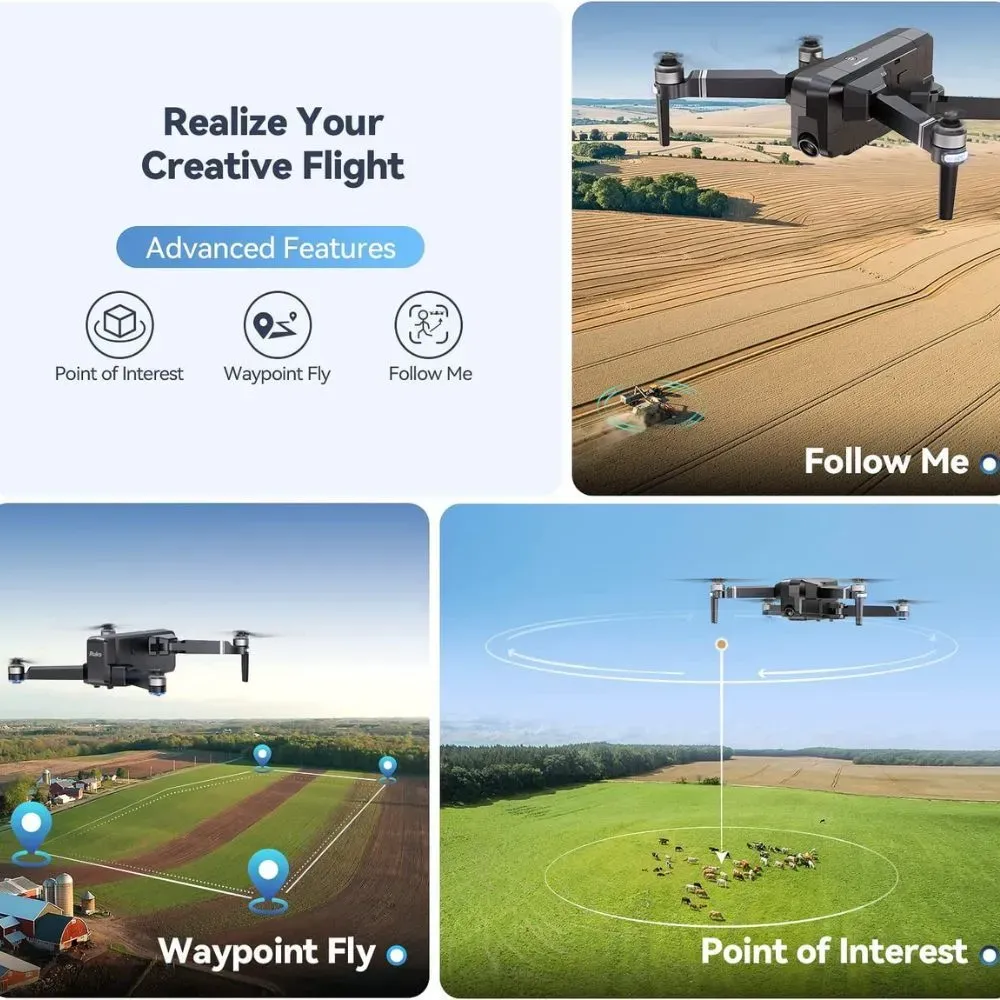 The aluminum alloy casing makes this drone more durable than others on the market, meaning it will last longer and withstand more wear and tear. Plus, with a 4k Ultra HD camera and 2.9k video capabilities, you'll be able to capture amazing footage of your memorable moments in stunning clarity.
What You Should Know About Ruko F11 Pro Drone
Equipped with a brushless motor, this drone is the epitome of stability and power. It can withstand wind gusts at level 6 with ease, ensuring that the camera captures stunningly clear footage despite weather conditions.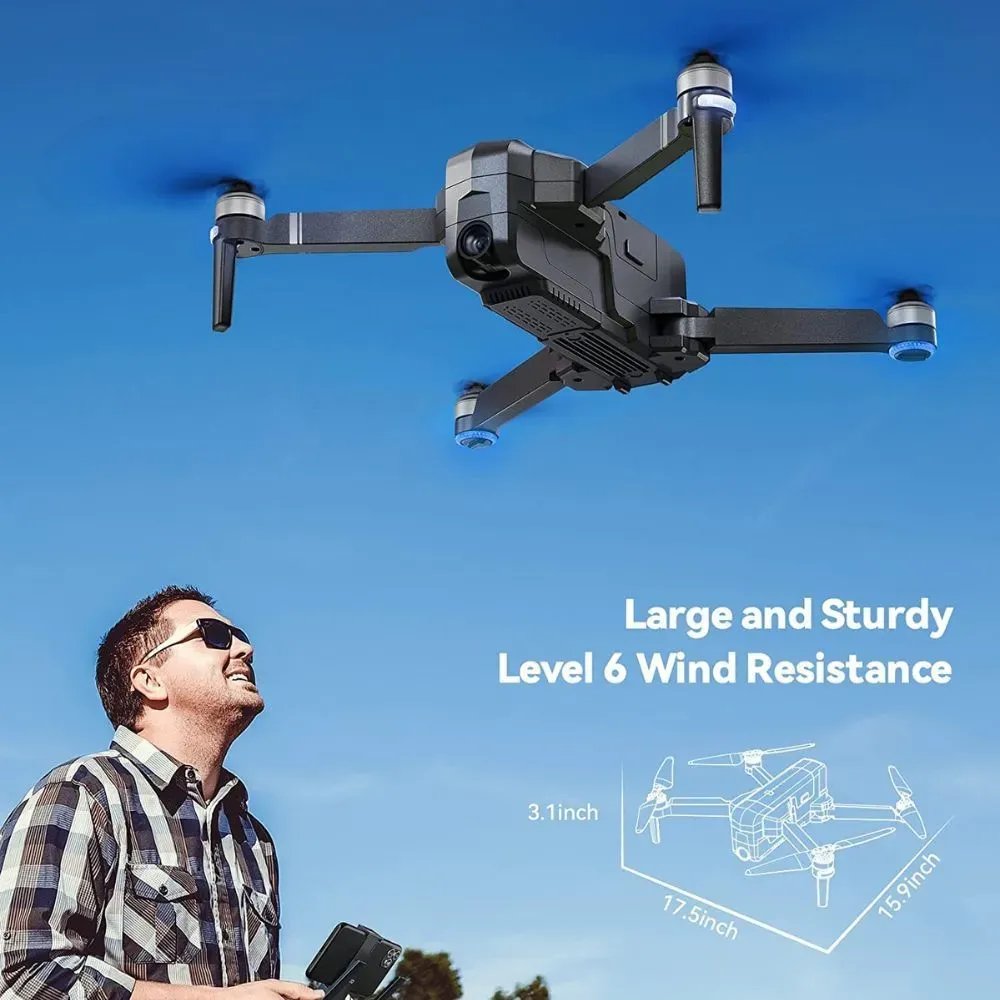 The drone comes with two batteries, twice the flying time of its predecessor, and extra propeller blades to ensure uninterrupted flights. The drone's carrying case ensures the drone's safety during transportation, while the transmitter allows for smooth control. The user manual covers all the necessary information for a smooth flight, and product support is readily available.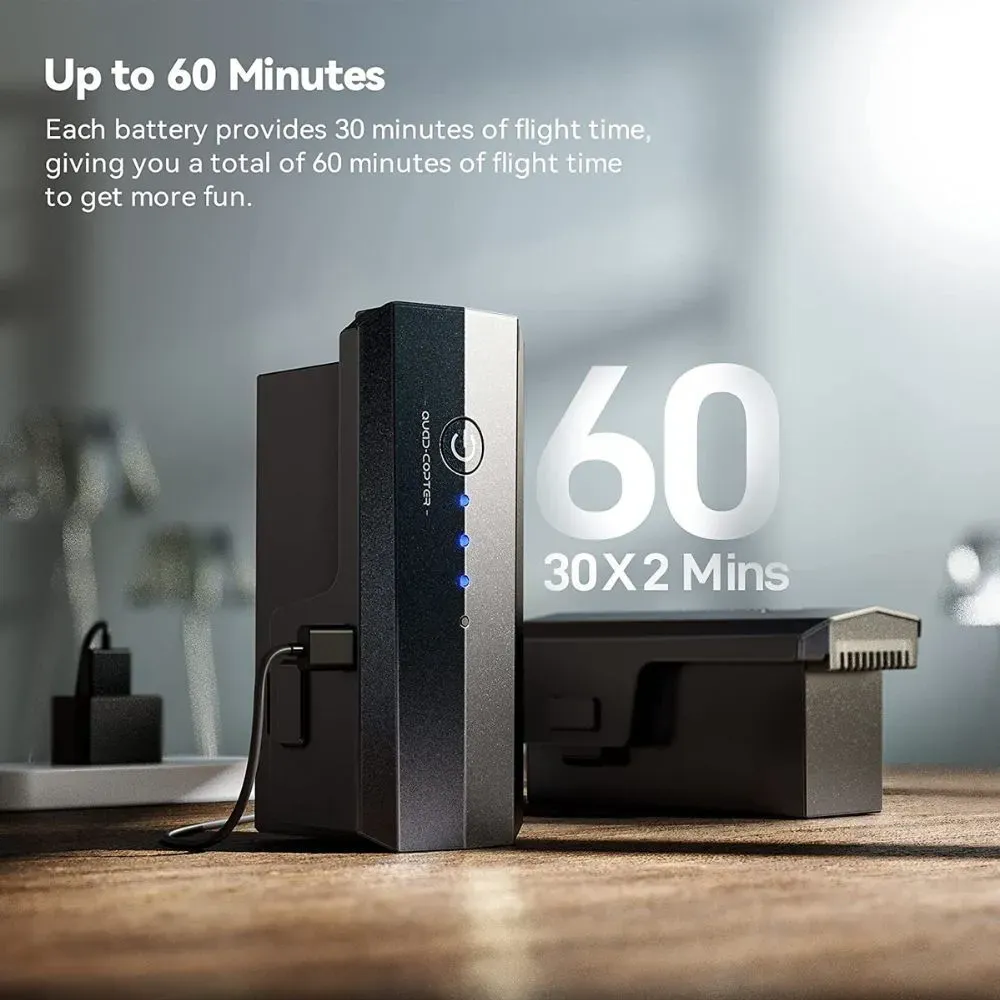 To top it off, Ruko offers a 30-day return or exchange policy and a free 90-day warranty on the product. All these features make it the perfect option for individuals who love to fly drones and capture cinematic shots! This is a capable camera drone that can go the distance with you!
---
2. Holy Stone Foldable GPS Drone with 4K UHD Camera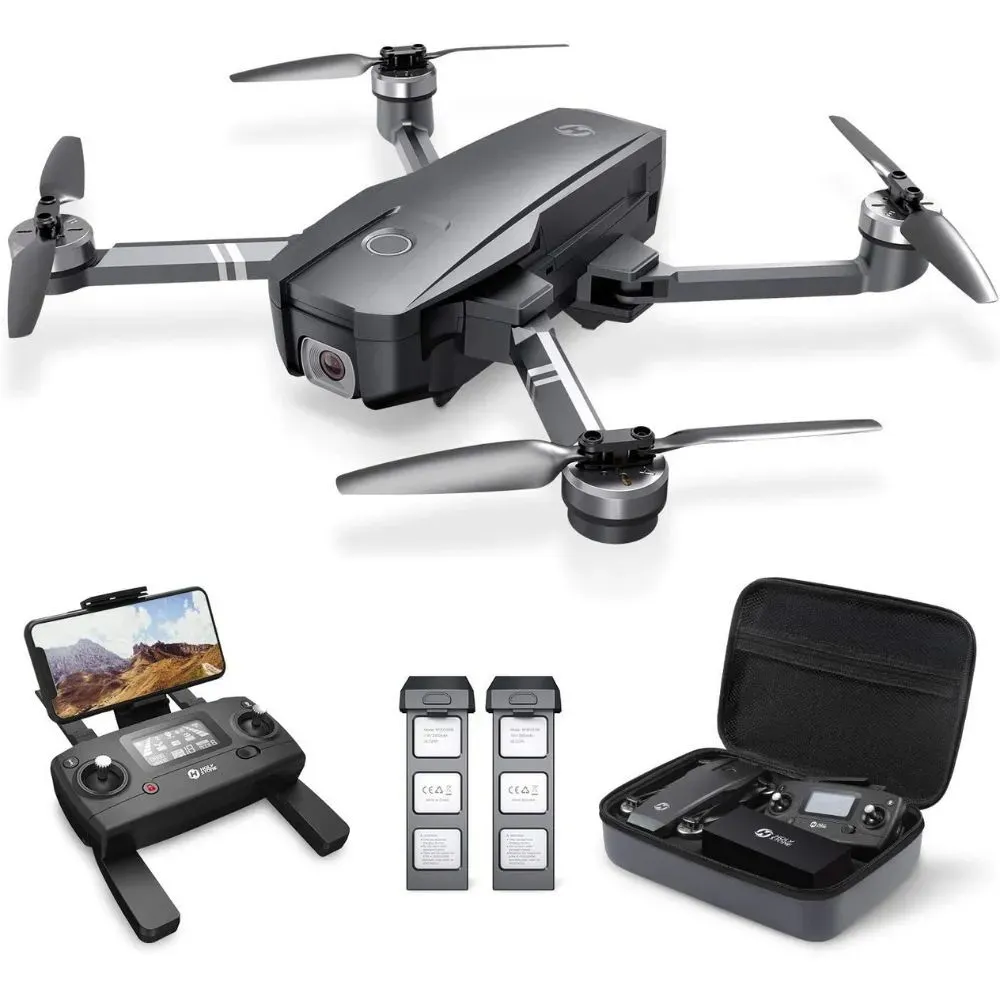 Holy Stone Foldable GPS Drone with 4K UHD Camera
Check The Price On Amazon
Why We Love the Holy Stone Foldable GPS Drone
Introducing the 4K UHD Camera with Image Stabilization, perfect for anyone looking to capture stunning, high-resolution images and videos without worrying about camera shake. And you can focus on creating while the drone follows you, flies along a path you set, or flies around a set point.
With a 5GHz FPV transmission and a 90° adjustable lens, you can see the world from any angle you desire. Plus, GPS Assisted Intelligent Flight means you'll never lose your drone. It automatically returns home whenever the battery is low, or the signal is lost.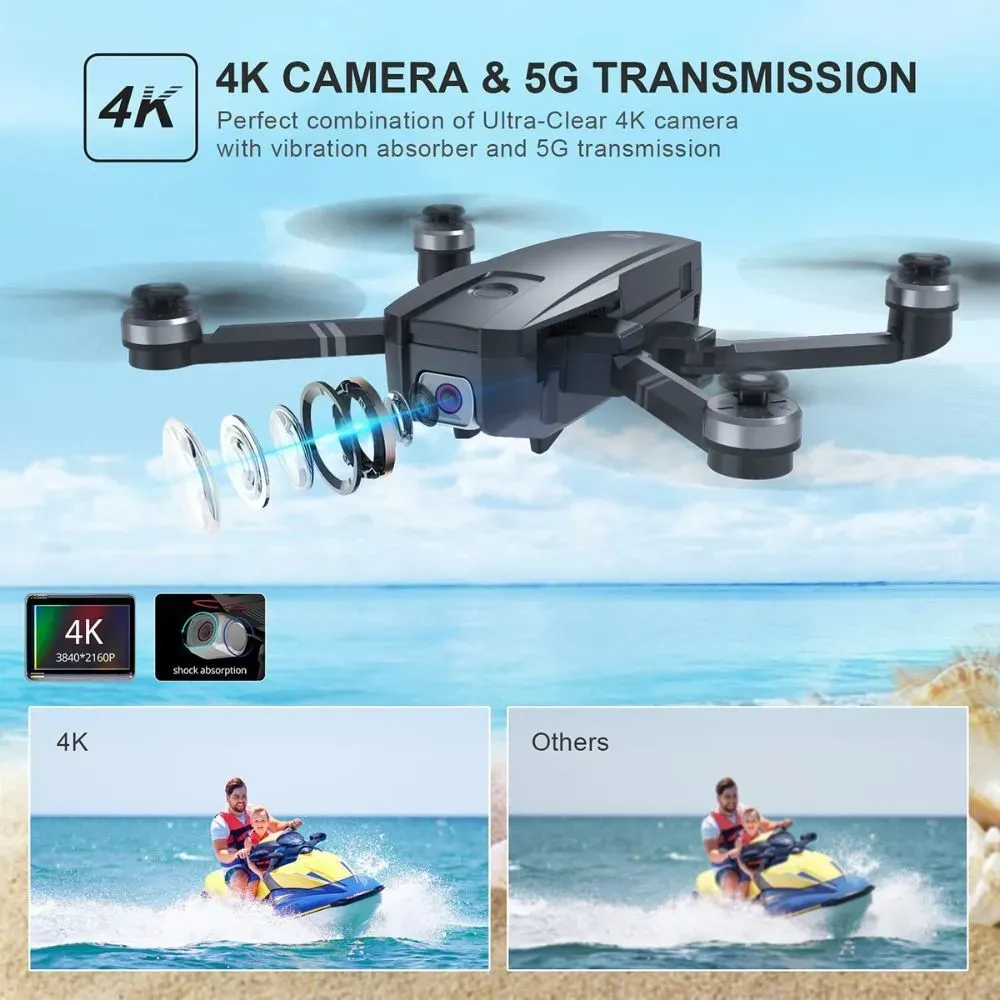 What You Should Know About the Holy Stone Foldable GPS Drone
Upgrading your configuration is a great way to improve your drone flying experience. The two intelligent batteries work for 26 minutes each, for a total of 52 minutes, and the long-life brushless motors have lower power consumption and give you a quieter flight.
The foldable design and well-fitted carrying case make it easy to take the drone wherever you want to without it being too bulky. You can also use the optical flow positioning to make a great effect when the GPS signal is lost or weak.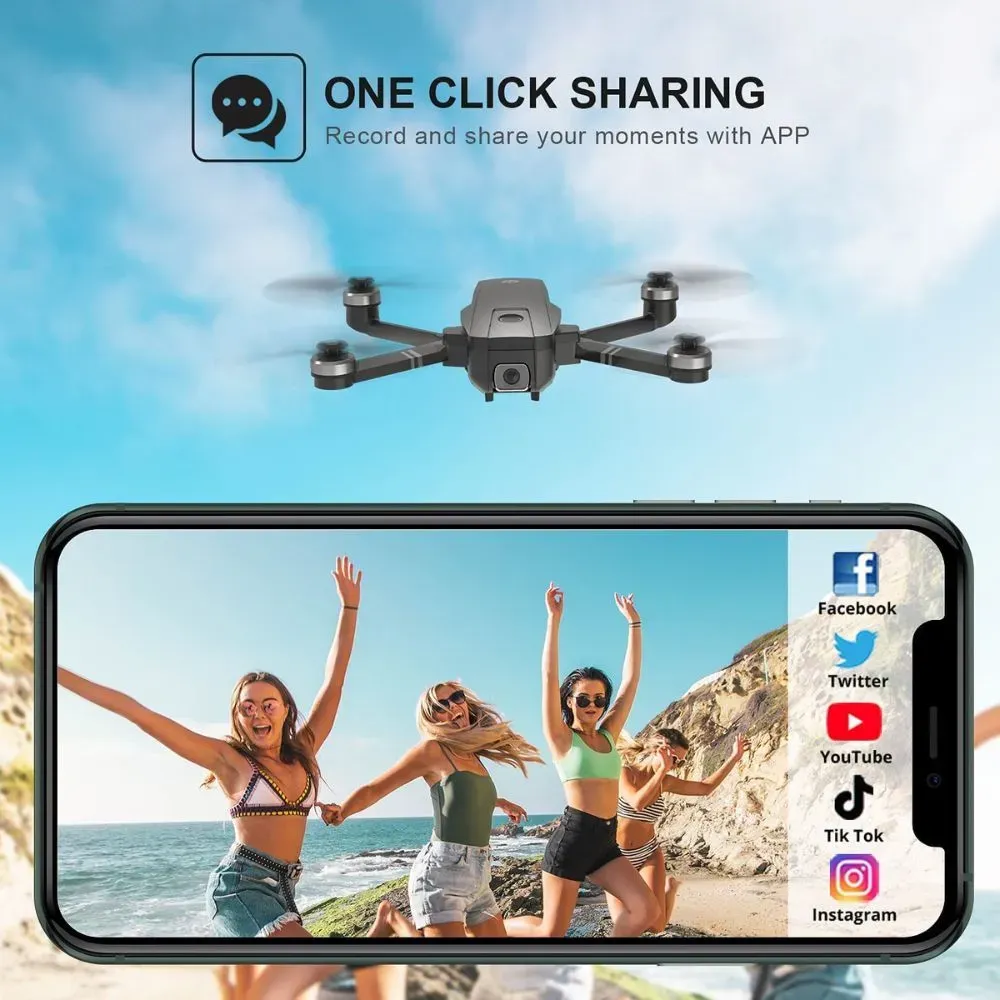 Loaded with features like one key start/stop, emergency stop, altitude hold, and electric fence functions, it's simple to control, even for even beginners. With great stability and high-quality pictures, you will enjoy your new flying experience.
---
3. Holy Stone GPS Drone with 4K Camera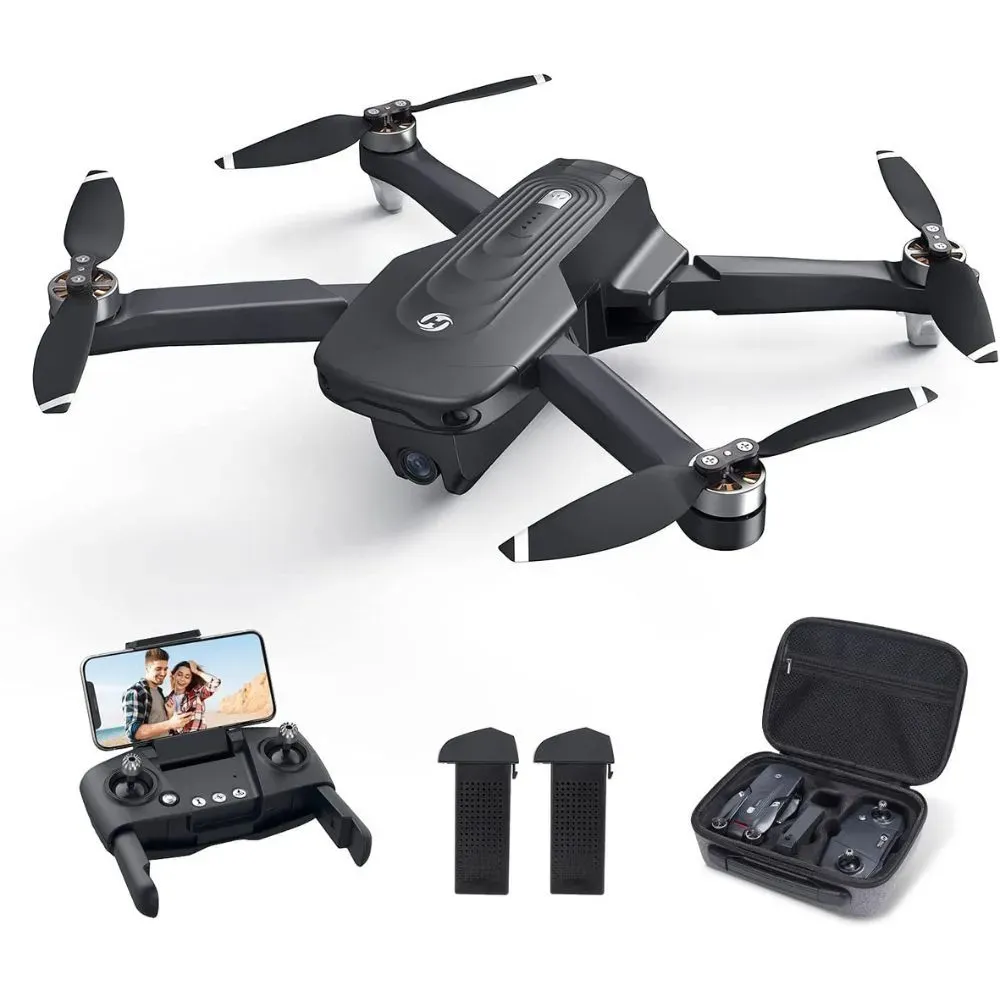 Holy Stone GPS Drone with 4K Camera
Check The Price On Amazon
Why We Love the Holy Stone GPS Drone with 4K Camera
The little sister to the previous Holy Stone, this drone is ready to take stunning pictures and videos, thanks to its 4K Ultra Clear Camera and 110° wide-angle lens. You'll be able to capture amazing shots no matter where you are, and with the GPS Auto Return feature, you can rest assured that your drone will always find its way back home.
With up to 46 minutes of flight time and features like Altitude Hold, Optical Flow, Headless Mode, and One Key Take Off/Landing, this drone is a good fit for beginners or newbies. So if you're looking for a high-quality, user-friendly drone with an incredible camera, check out the Holy Stone GPS Drone with a 4K Camera.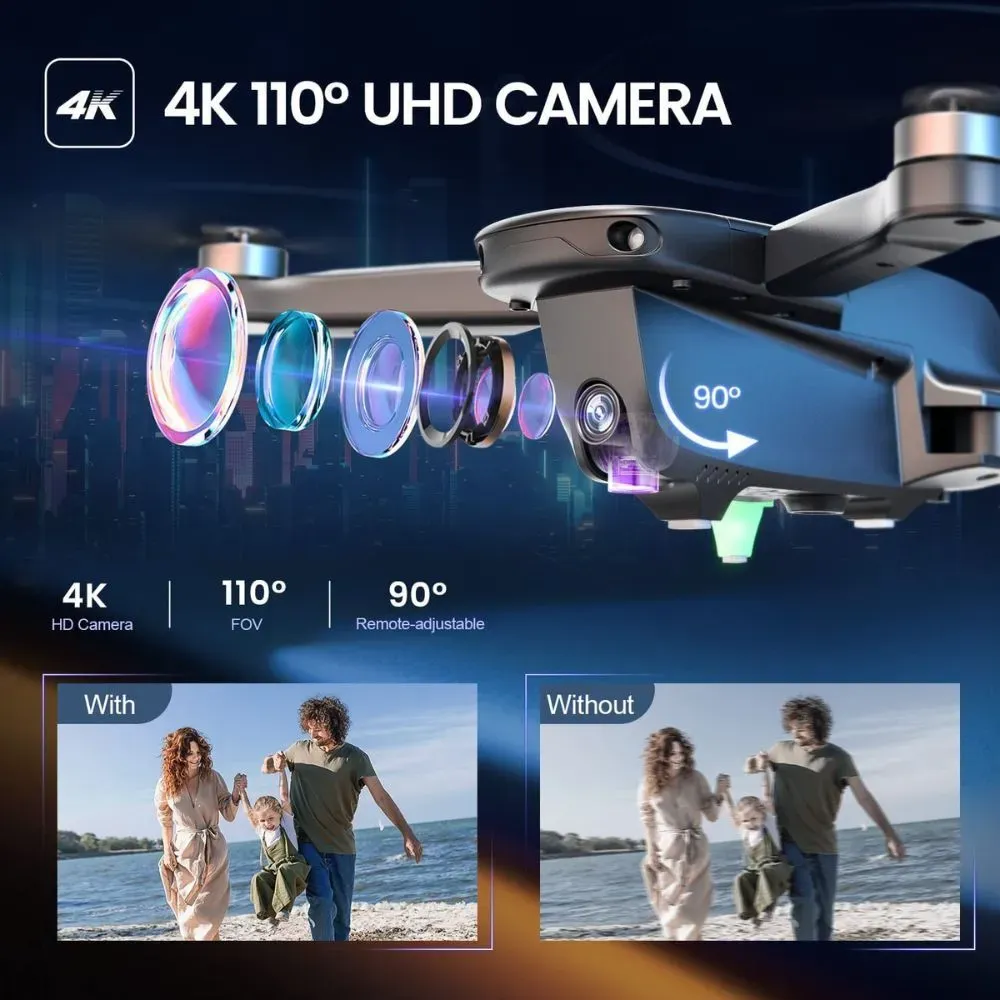 What You Should Know About the Holy Stone GPS Drone with 4K Camera
Built with advanced technology to provide an outstanding drone experience, this 4k drone delivers an excellent experience to drone enthusiasts. With a max flight distance of 1640 feet/500m, this drone ensures that you never miss any of the details in the field. The 5Ghz FPV transmission system delivers ultra-smooth and high-resolution live videos. You can see everything happening in real time through the app on your phone. The 4K camera on this drone ensures that every detail is captured in high quality, giving you amazing aerial footage.
Designed with a foldable fuselage, it is convenient to store and transport. It weighs under 250g, so you don't need to worry about FAA registration. The lightweight design doesn't compromise performance, allowing you to maneuver it with ease.
The GPS function on this drone provides accurate positioning, making it easy to fly. It features smart return-home, follow me, and orbit modes that give you full control of the drone. You can choose the mode that suits your needs and capture the best footage from your desired angle.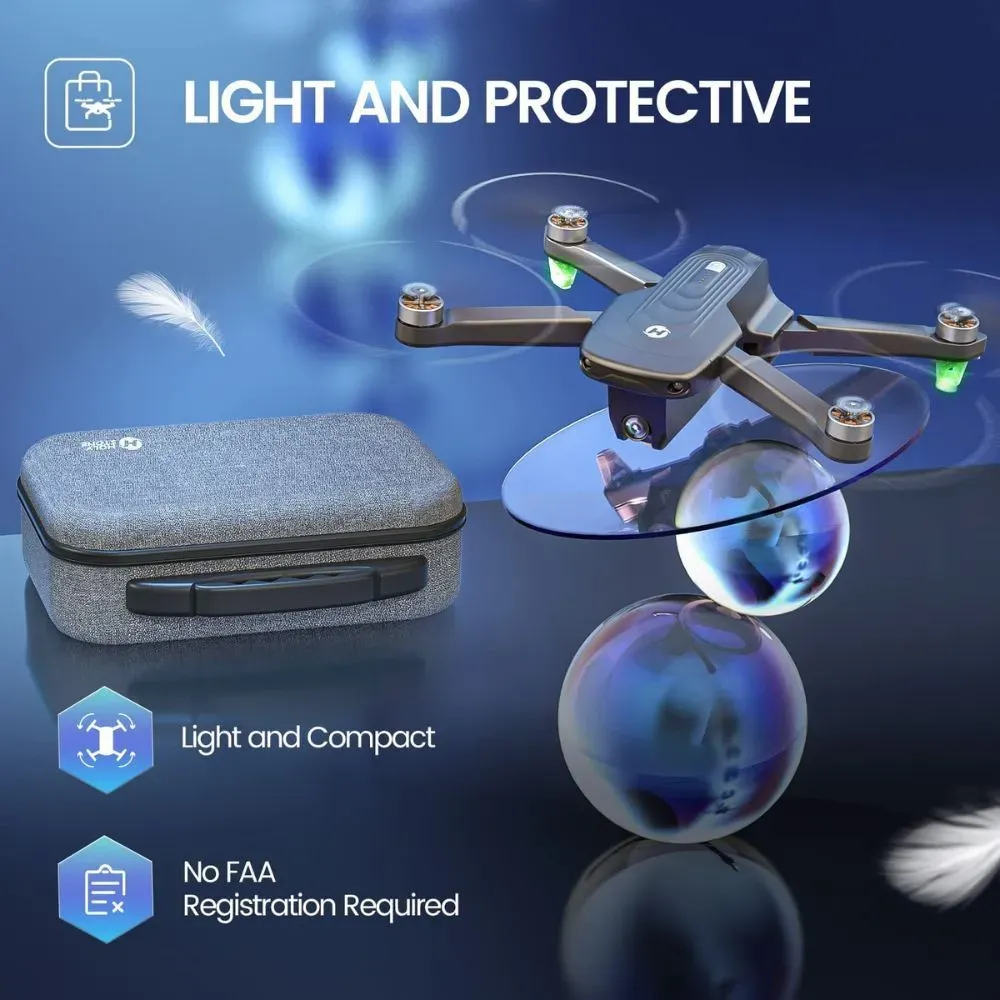 Overall, the Holy Stone GPS Drone with a 4K camera is a perfect balance of functionality, portability, and technology - all while remaining budget friendly. The drone is designed with the latest features in the market and will provide you with an enjoyable drone experience. So, whether you're a beginner or a professional drone pilot, this device has everything you need to capture stunning aerial footage.
---
4. DJI Mini 2 – Ultralight and Foldable Drone Quadcopter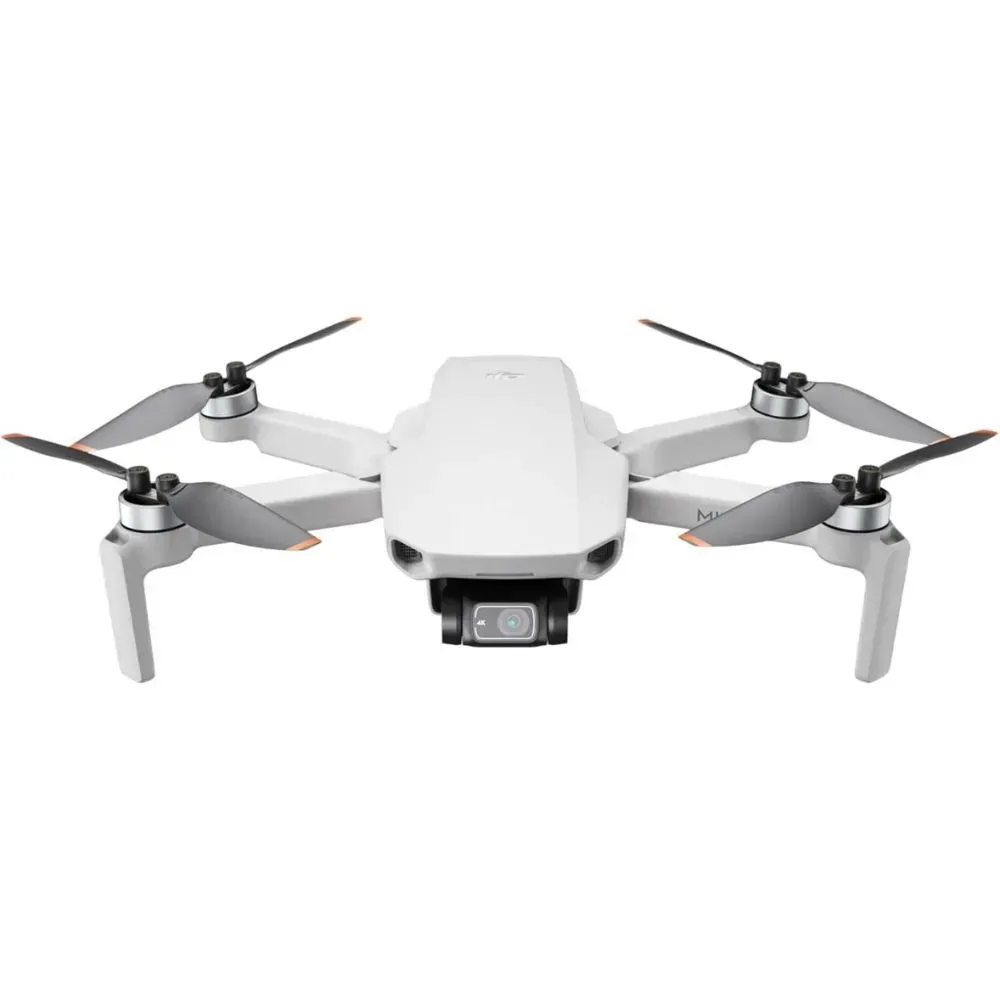 DJI Mini 2 – Ultralight and Foldable Drone Quadcopter
Find The Best Deal
Why We Love the DJI Mini 2
DJI's drones are known for being a go-to among creatives. They have designed some of the best camera drones on the market. If you're a beginner or you're not ready to fork over the big bucks for their high-end DJI Air 2s, then the DJI Mini 2 is a great way to introduce yourself to their product line.
The DJI Mini 2 is the perfect travel companion for anyone looking to capture stunning aerial footage. This ultralight and foldable drone quadcopter weighs less than 249 grams and fits in the palm of your hand, making it super portable.
This DJI drone features a 12mp camera with 4k/30fps video and a 3-axis motorized gimbal for smooth, stable footage. Plus, the OCUSYNC 2.0 video transmission system allows you to fly up to 10km away and see clearly, even in interference-prone environments.  So if you're looking for a drone that's easy to take with you on the go and delivers amazing video quality, the DJI Mini 2 will be a perfect fit.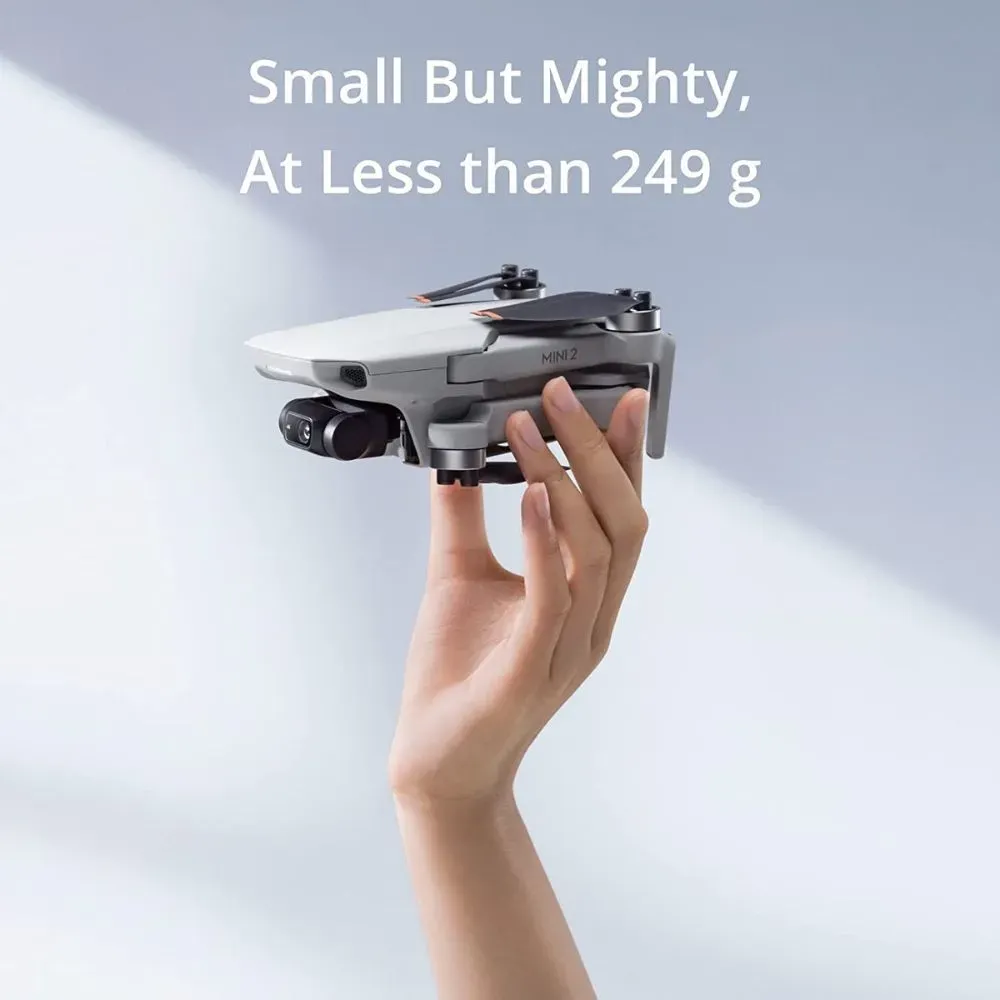 What You Should Know About the DJI Mini 2
The DJI Mini 2 is a powerful and easy-to-use drone that is perfect for anyone who wants to get started in aerial photography. With a max battery life of 31 minutes, the DJI Mini 2 grants plenty of time to compose the perfect shot.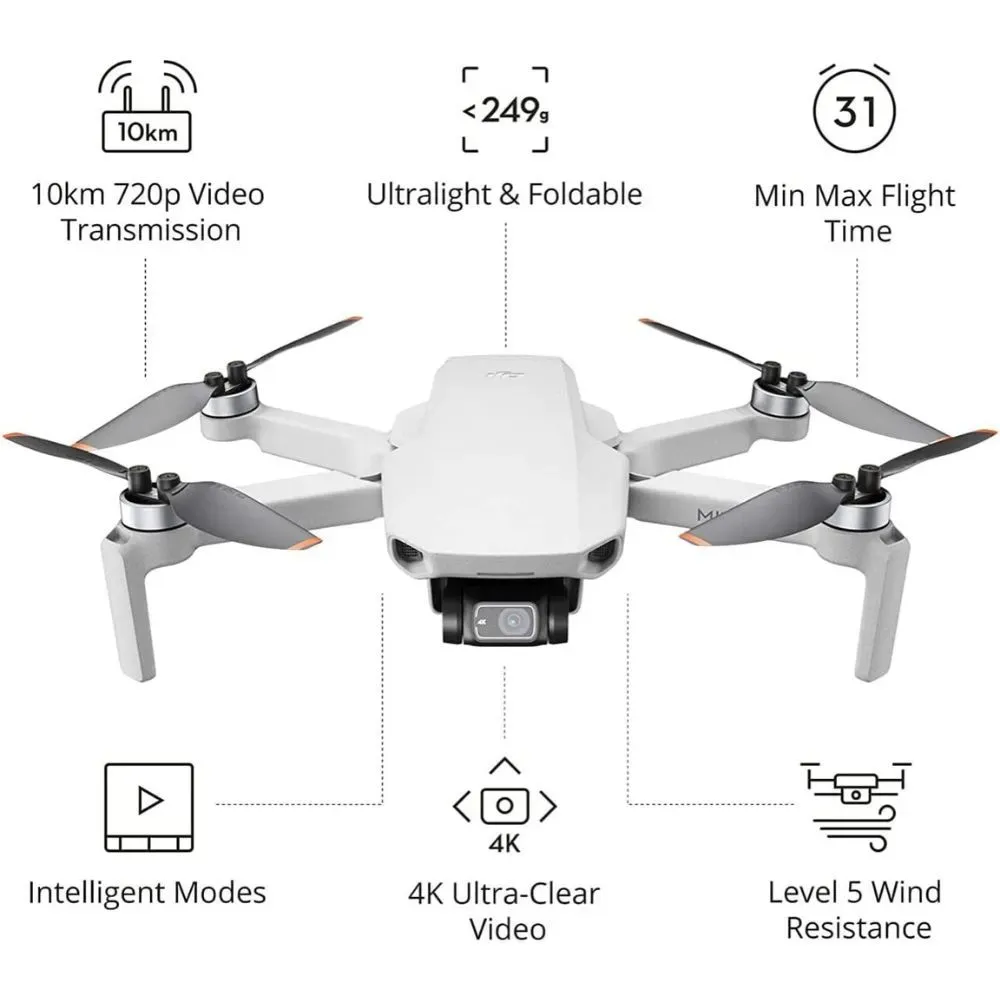 The 4x digital zoom feature makes it safe and convenient to transition between shots of varying distances and compositions. The QuickShots feature allows anyone to automatically record and shoot professional-level videos with just a few taps.
And whether you're a beginner or a more experienced flyer, the DJI Fly app is ready to help you produce impressive results.
---
5. TizzyToy Drone 2022 Upgraded Drone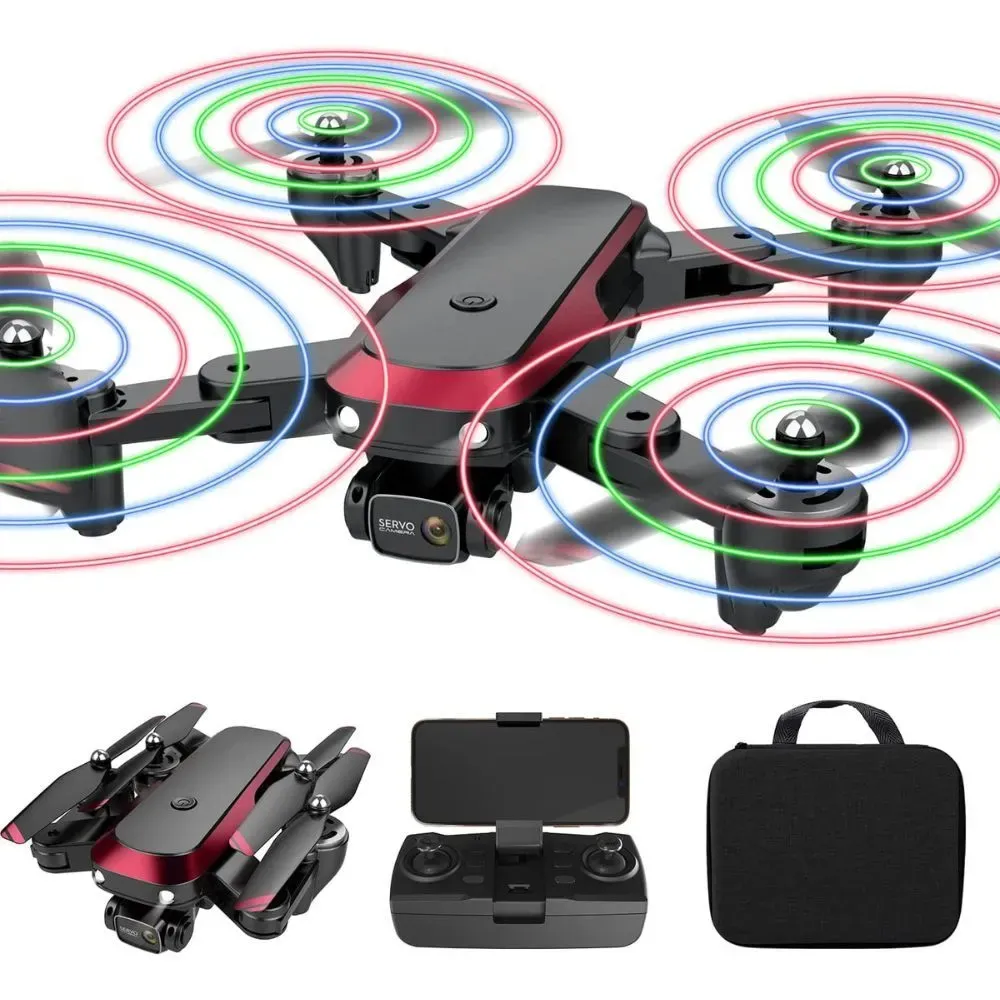 TizzyToy Drone 2022 Upgraded Drone
Check The Price On Amazon
Why We Love the TizzyToy Drone 2022 Upgraded Drone
Don't be fooled by the "toy" in the title! This affordable drone comes with a 90° electric adjustable remote control camera, allowing you to capture clear, real-time images and video. Plus, with the 120-degree ultra-wide-angle shooting range, you can easily get those hard-to-reach shots.
The TizzyToy Drone also comes with two batteries, four anti-collision brackets, and four RGB lighting fan blades. This is the perfect entry-level drone to get a feel for it all, without making a big financial investment. And you'll get all the functions you need to get incredible aerial shots.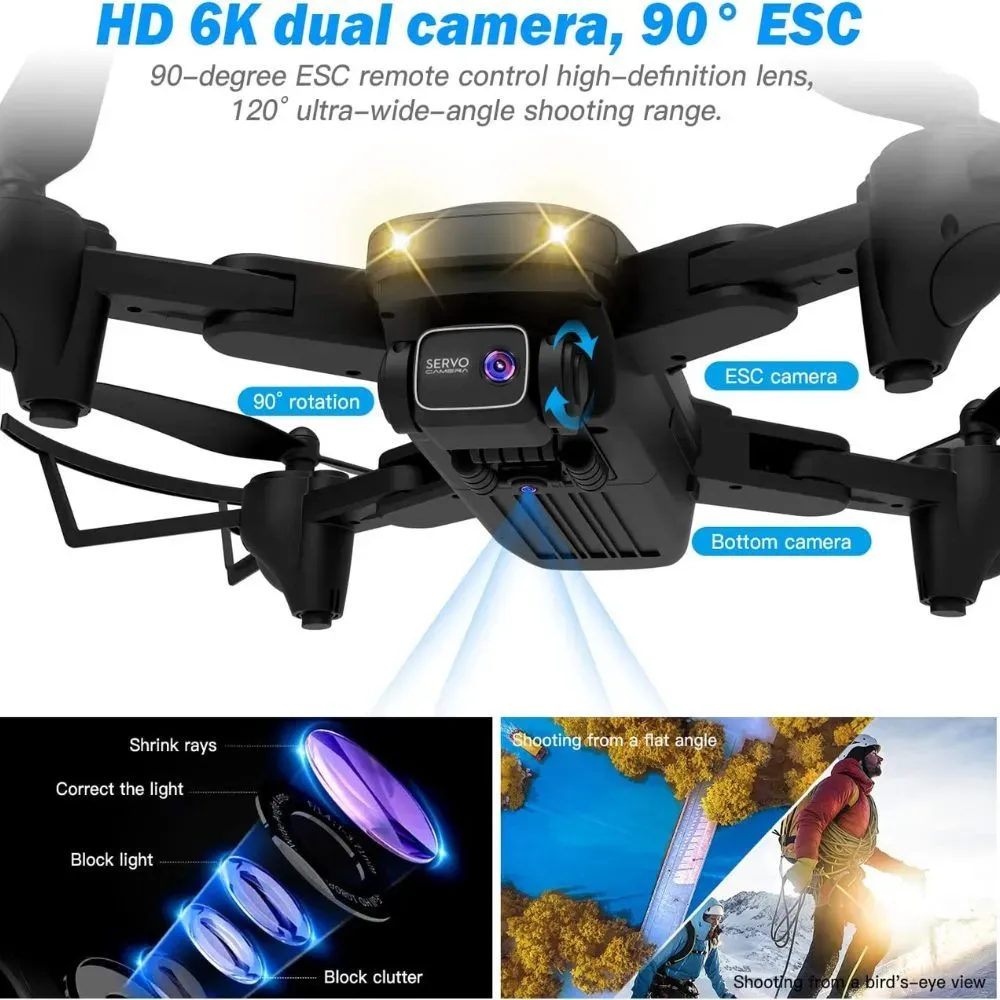 What You Should Know About the TizzyToy Drone 2022 Upgraded Drone
The TizzyToy drone supports mobile phone control, real-time image transmission, gesture photography, one-key return, and trajectory flight. Most of these functions can be finished with the one-key operation, so beginners can easily get started.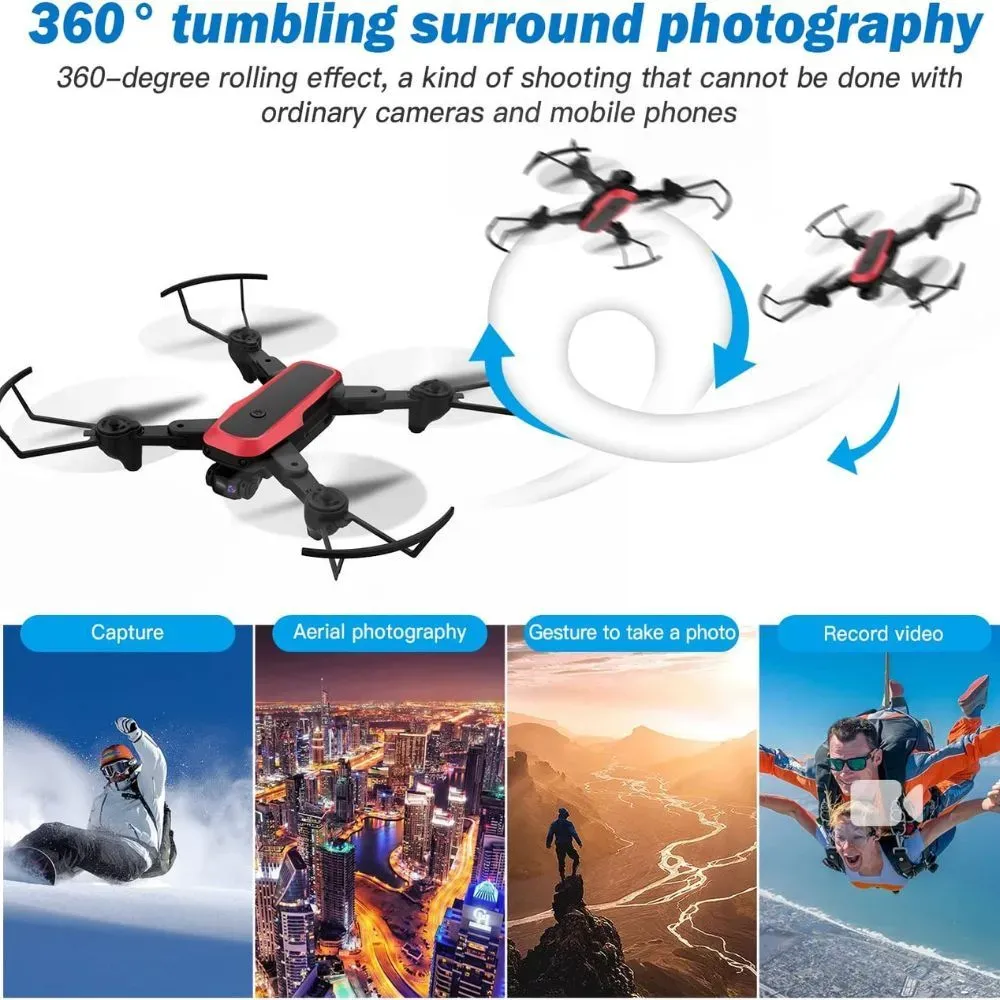 The Tizzy Toy drone is a marvel of intelligent aerial photography and navigation technology. With its powerful RGB lighting system, it can provide clear and vibrant illumination even in complete darkness, making it ideal for night navigation and photography. Moreover, the drone is equipped with a 50x zoom shooting feature, allowing users to capture stunning images from long distances with unparalleled clarity and detail.
Another standout feature of the Tizzy Toy drone is its 360-degree tumbling surround photography capability. This means the drone can capture stunning panoramic shots in any direction, providing a unique perspective on the world below. In addition to this, the drone's advanced technology enables it to perform intricate aerial maneuvers with ease, making it a versatile tool for photographers and videographers alike.
The Tizzy Toy is designed to automatically adjust its altitude and position in response to environmental factors such as wind and temperature, ensuring that it always captures the perfect shot. Furthermore, the drone's intuitive user interface allows users to control its various features with ease, making it an ideal choice for both amateur and professional photographers.
Overall, we'd say this is anything but a toy. This drone is sure to become a favorite among tech-savvy enthusiasts and professionals alike.
---
Best 4k Drone - FAQs
People are always asking around about the best 4k drones, but finding up-to-date and trustworthy information can be hard. Drone technology is changing rapidly, and newer drones provide longer battery life, better cameras, and better autonomous flying abilities.
So we've created this page to answer the most frequently asked questions about the best 4k drones.
Why use 4K on a drone?
4K is great for drones! It offers significantly improved video quality and detail over lower resolutions. Plus, it can help to reduce or eliminate the jello effect (a wobbly or distorted image caused by vibrations) in videos captured while the drone is in flight. So if you want the best footage from your drone, go with 4K!
What makes a good 4K drone?
There are a few factors to consider when looking for a good 4K drone. First, you'll want to ensure that the camera is of good quality and can shoot in 4K resolution. You'll also want to find a stable drone in the air that can fly for long distances without running out of power. Lastly, finding a drone that is easy to operate and has a good safety record is important.
Another important factor is the flight time. You'll want to find a drone that can stay in the air for at least 20 minutes to get plenty of footage. And finally, make sure to choose a durable drone that can handle crashes well.
Is a 4K camera better than 1080p on a drone?
There is no simple answer to this question. It depends on what you are using the drone for and what your priorities are.
4K cameras offer a higher resolution, so a 4K camera is likely a better option if you need the highest possible quality footage. However, a 1080p-thirds camera is often more affordable and can still provide good-quality footage, so that may be a better choice for some users.
It's also important to consider other factors, such as lens quality, sensor size, and processing power when choosing a drone camera. So it's important to do your research before making a decision.
What drone is best for photography?
Drones are becoming increasingly popular for photography as they offer an interesting new perspective. There are a few things to consider when choosing a drone for photography.
One important factor is the size of the drone. If you're looking to take photos from a distance, you'll want a drone that offers a good range. Another thing to consider is the price. Some drones are very affordable, while others can be quite expensive. Finally, you'll want to choose a drone that has good stability and is easy to control. This will ensure that your photos come out clear and sharp.
What will jam a drone?
A few things can jam a drone, but the most common is an electronic signal that interferes with the drone's navigation system. For example, if you used a radio transmitter to interfere with the drone's receiver, it would be as if it was flying in complete darkness. Other things that can cause a drone to crash include birds and other physical obstacles.
Can a laser pointer take down a drone?
It's possible, but the results would depend highly on the drone and the laser pointer.
For smaller drones, a laser pointer might be able to take it down by blinding the pilot or damaging the sensors. For larger drones, a powerful laser pointer would likely be needed. Even then, there would be no guarantees. Lasers are indiscriminate weapons and can cause collateral damage, so using one to take down a drone could potentially harm people or property.
How much does a 4K drone cost?
4K drones typically range in price from $500 to $1,500. Some of the more expensive models offer features like obstacle avoidance and automated flight modes that make them easier to operate. Of course, you can always find cheaper models if you're willing to forgo some of those bells and whistles.
4K drones are becoming increasingly popular due to their ability to capture stunning, high-resolution footage. If you're looking for a drone that can produce great-quality video, consider the cost of a 4K camera when making your purchase decision.
Why you can not fly a drone in airports?
There are a few reasons why you can't fly drones in airports. First, drones pose a safety hazard to both passengers and pilots. They could potentially crash into planes or other aircraft, causing serious damage. Second, drone flights can interfere with airport operations and cause delays or cancellations. Lastly, many airports restrict where drones can fly to protect privacy and prevent interference with aviation activities.
Do you need a license to fly a drone?
It depends on what country you are in. In the United States, for example, you do not need a license to fly a drone as long as it is below 400 feet and always within sight. Keep in mind that drone rules and regulations are constantly changing, so it's important to stay up-to-date on the latest changes and requirements.
For more information, please see the FAA website.
Can you fly DJI with just a smartphone?
There are a few drones on the market that can be flown using just a smartphone. For example, The DJI Mini 2 is a toy drone that can be flown with a smartphone, while the Mavic drone is a professional-grade drone that requires a controller.
Mavic drones have an app that allows users to control the drone's movement and take pictures or videos with their phones. However, it is always recommended that users also have a remote controller to get the best flying experience.
The remote controller gives users more precise controls and allows them to fly the drone further away than they could with a phone alone.
How do you use DJI intelligent flight modes?
DJI Intelligent Flight Modes are a suite of presets that allow pilots to capture complex shots with the tap of a button. There are six different modes in total:
POI: This mode locks onto a specific subject and keeps the camera pointed at it while you fly.
Profile: In this mode, the aircraft follows your desired flying path while keeping the camera locked on your subject.
Course Lock: When activated, this mode keeps the aircraft pointing in the same direction while you fly, allowing you to easily Pan and Tilt the camera.
Home Lock: With Home Lock activated, flying back to your starting point is as easy as following the on-screen compass.
Is 1080p good for a drone?
1080p is the perfect resolution for a drone because it provides good image quality while still allowing for a high frame rate, which is important when capturing video of fast-moving objects.
Also, most drones have limited storage capacity, and files take up more space at higher resolutions. So by sticking with 1080p, you can capture high-quality video without filling up your drone's storage too quickly.
Order Your 4k Drone Today!
We hope this article has helped you better understand the different features of 4k drones and what to look for when purchasing one. If you're still unsure which drone is best for you, don't worry! Just click on any of the buttons in this article to be taken directly to Amazon, where you can compare prices and read reviews from other customers who have purchased these drones.
Thanks for reading, and happy flying!
Tap the product below to check the price!
---
Love your current drone? You'll love these even more! Discover the newest drones with spectacular features and designs 👇!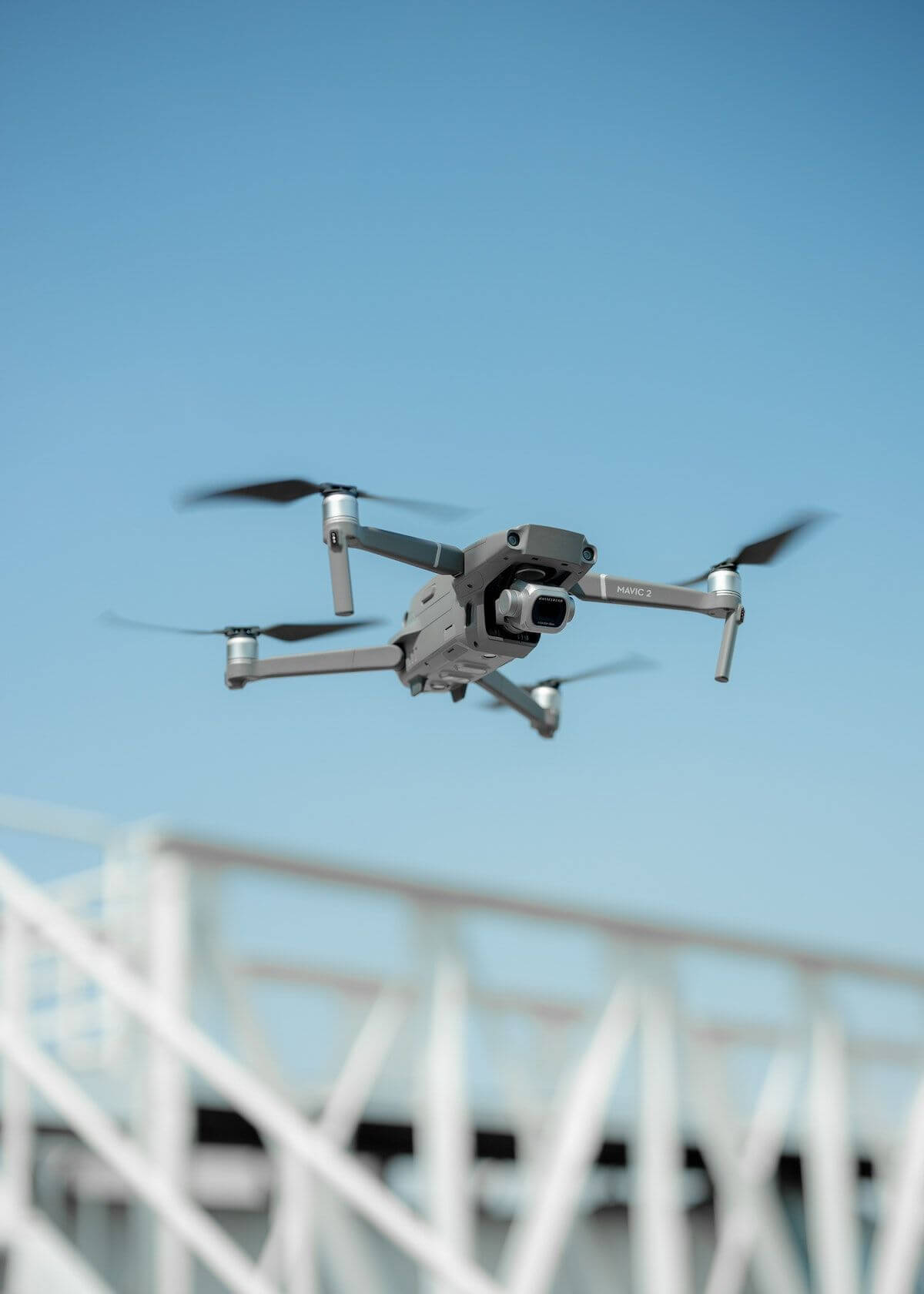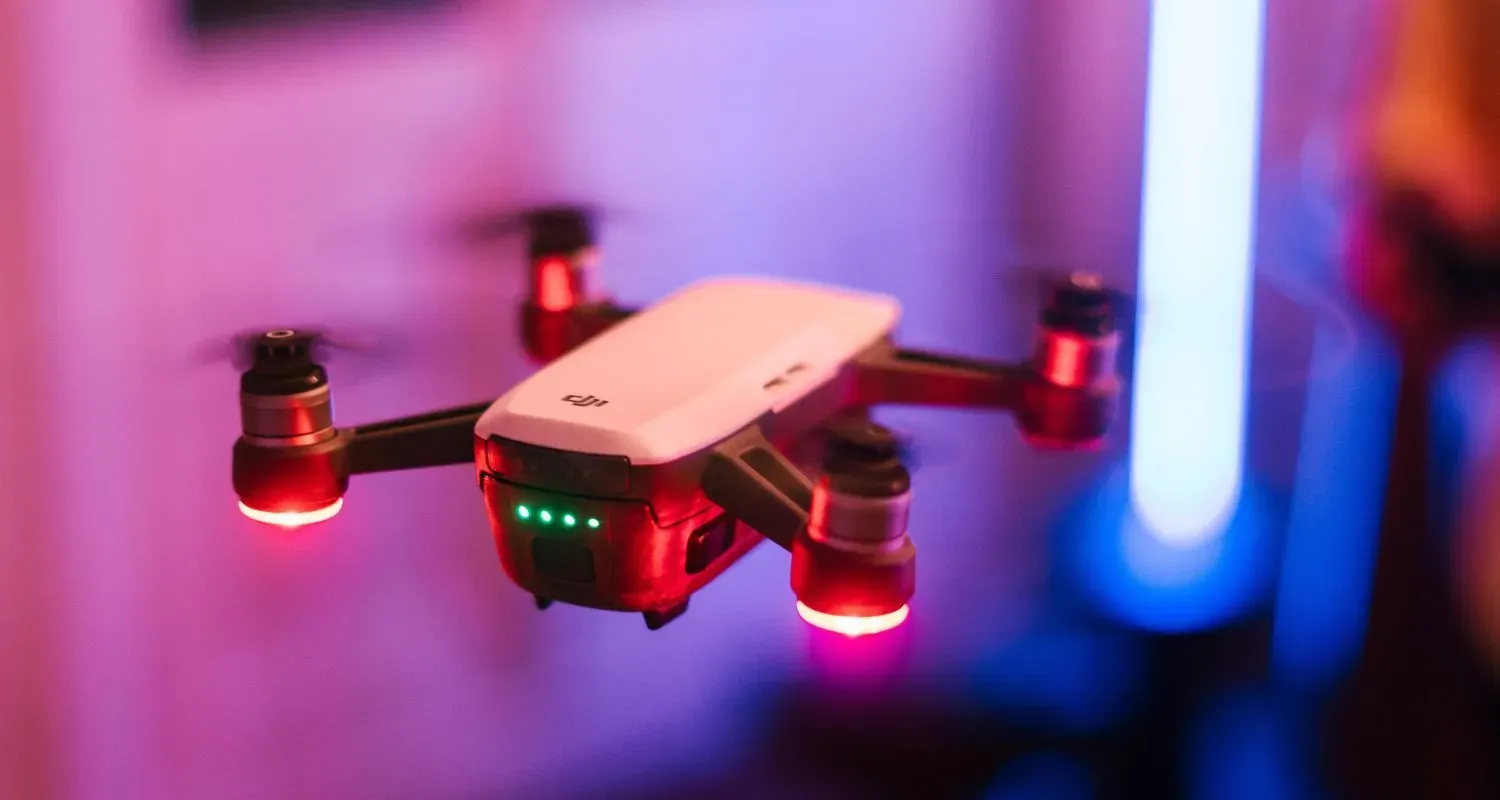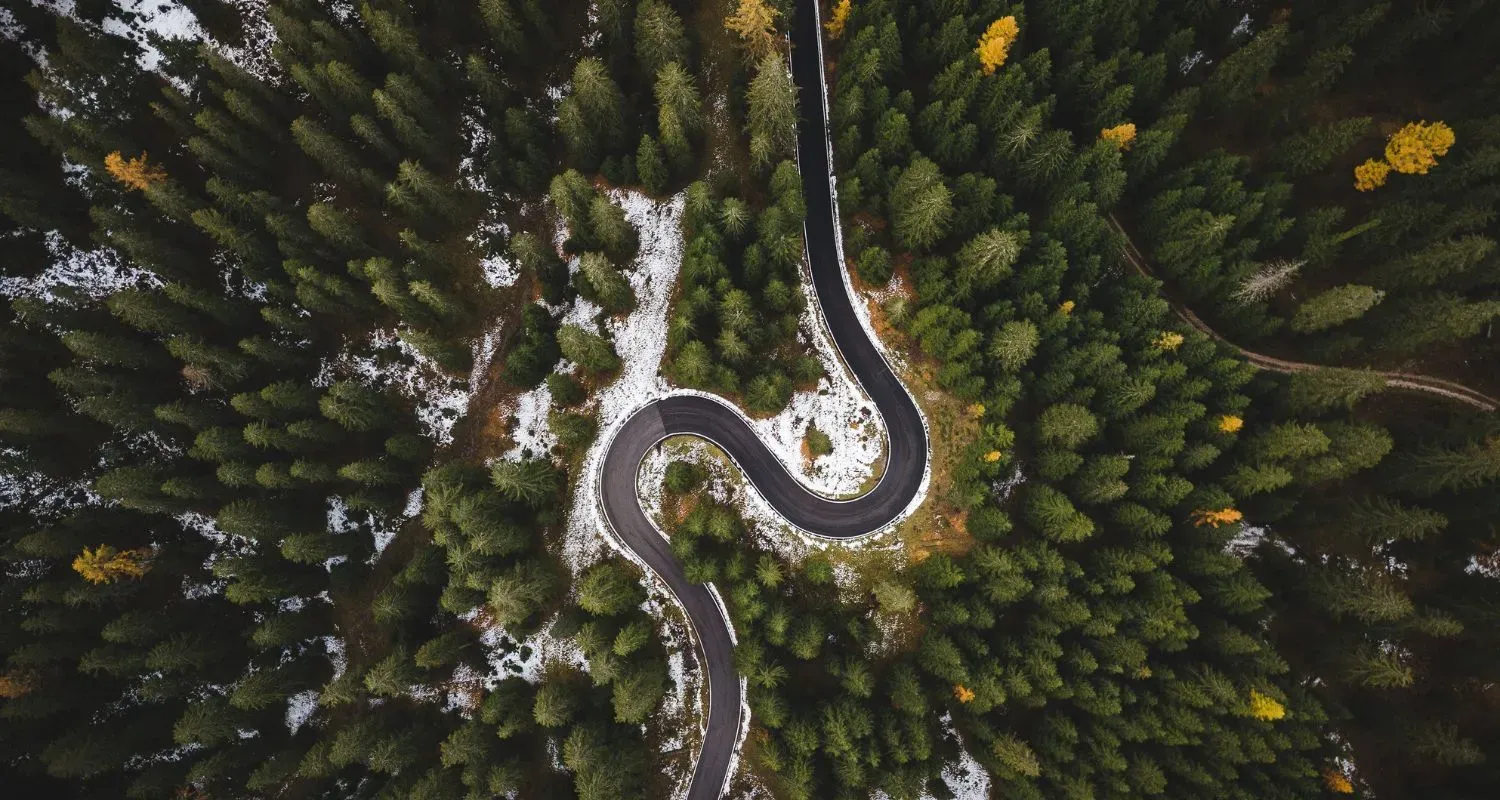 💡
This post may contain affiliate links by which I could receive a small commission at no cost to you when you make a purchase. As an Amazon Associate, I earn from qualifying purchases. Thank you for understanding.
---