Are you looking for a healthy and delicious way to get your kids and teens the magnesium they need? Look no further than Magnesium Gummies For Kids!
These gummies are packed with natural ingredients and vitamins that are perfect for kids and teens for their daily magnesium intake. They are also made with natural flavors and colors, so you can be sure your kids get all the nutrition they need without any artificial additives. Plus, they taste great!
This article will review the best Magnesium Gummies For Kids on the market, so you can find the perfect product for your family. We'll go over the ingredients, taste, and other important factors to consider when making your purchase. Plus, we'll provide you with tips on how to use these gummies for maximum health benefits.
Ready to find the perfect Magnesium Gummies For Kids? Read on to learn more about the best magnesium dietary supplements for kids on the market and get them the nutrition they need in a delicious and healthy way! Get ready to be amazed at how easy it is to ensure your kids get the right amount of magnesium daily.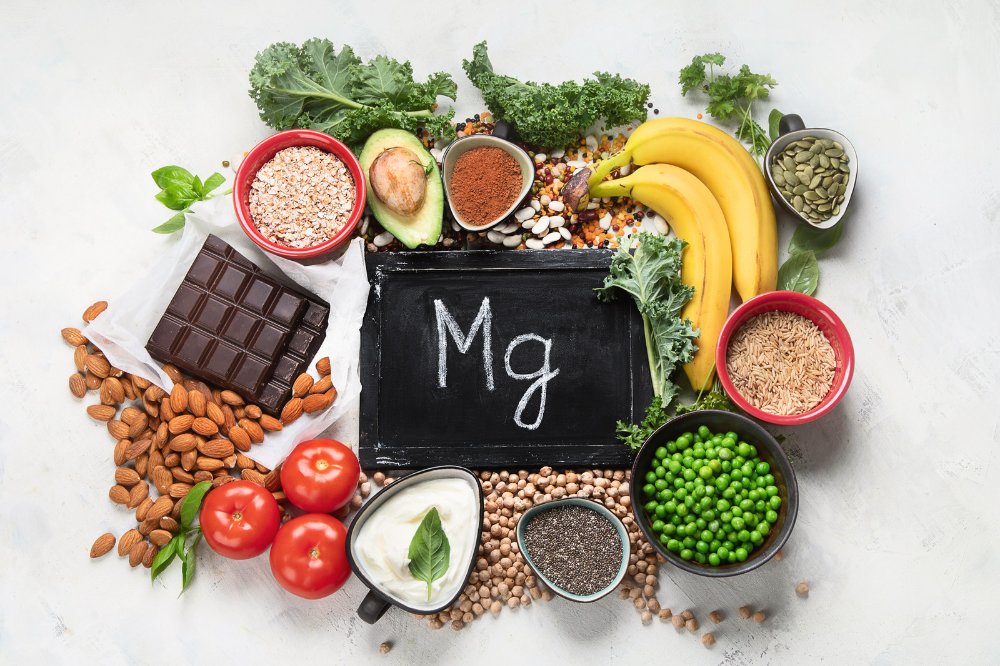 Importance Of Magnesium And Magnesium Supplements
What Is Magnesium?
Magnesium is an essential mineral that is abundant in our bodies. It is crucial for good health because it is involved in more than 300 metabolic reactions. This includes generating cellular energy, producing nucleic acids (DNA, RNA), and synthesizing proteins.
Magnesium is a vital mineral that supports brain energy, promotes effective communication through the central nervous system, helps to calm it down, and plays a crucial role in the production of serotonin.
Children need magnesium for:
Sleep
Mood
Concentration
Energy
Strong bones and teeth
Blood sugar and insulin management
Healthy muscles and nerves
Heart health and normal blood pressure
Digestion, absorption of nutrients, and regular bowels
Hormone health
Symptoms of magnesium deficiency in children may include:
Poor sleep and constipation
Reduced attention span along with increased instances of aggression, fatigue, and lack of concentration
Irritability
Nervousness
Mood swings
Growing pains and cramps
Low energy
Headaches
Insomnia and frequent waking
Exacerbating an existing condition, like migraines, ADD, ADHD, autism, and asthma
Learning disabilities
Fun Facts:
When children are under stress, they may show more symptoms of magnesium deficiency. This is because the body uses up magnesium to cope with stress. Even if a child's diet hasn't changed, it's common to see a sudden increase in magnesium deficiency symptoms when they experience a new form of stress.
Supplementation with magnesium has shown significant improvement in attention and hyperactivity indices in children with attention deficit hyperactivity disorder, a common condition associated with magnesium deficiency.
Research has shown that giving Vitamin D and magnesium supplementation to children with ADHD can improve conduct problems, social issues, and anxiety/shyness compared to those who take a placebo.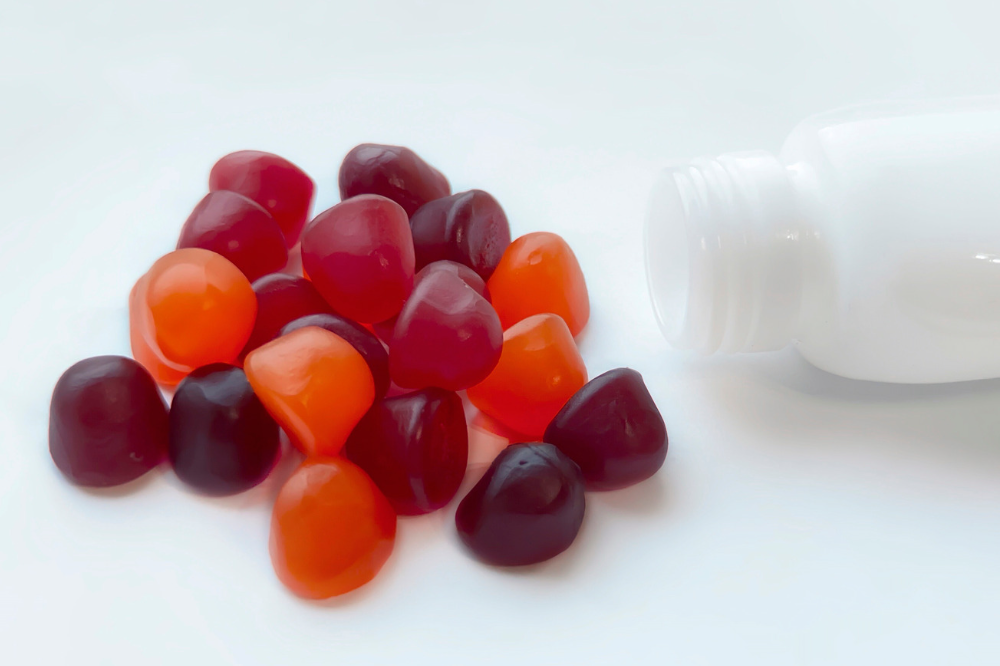 How We Choose
Magnesium gummies are an excellent way for kids and teens to get the essential minerals their bodies need. But with so many different brands and flavors available, it can be hard to know which ones are best for your family.
Our team of nutrition experts has read thousands of product reviews to find the best magnesium gummies specifically designed for kids and teens. We've done all the hard work so that you can easily find and purchase the perfect supplement for your little ones.
No more guesswork or wasted money - just the perfect magnesium gummies to keep your children healthy! Check out our reviews of the best magnesium gummies today!
---
1. Chapter One M is for Magnesium Peach - 60 Gummies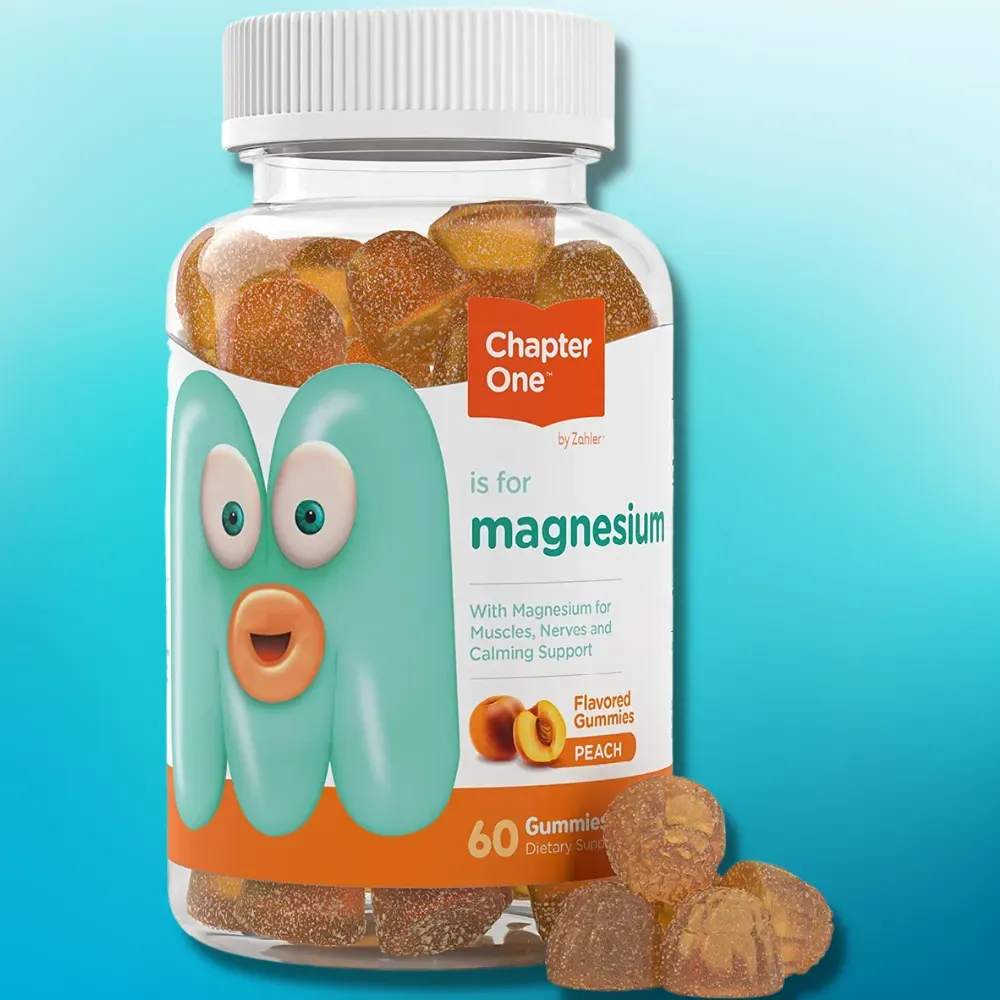 Chapter One M is for Magnesium
Best For Muscles, Nerves & Calming Support
Find The Best Deal
Why We Love It
Chapter One M is for magnesium is the perfect supplement for kids who need essential magnesium for muscle development, nervous system support, and mental health clarity.
It contains kid-sized doses of calming, stress management, anti-anxiety, and rest/relaxation benefits without cheap chemical fillers, synthetic additives, or unnatural, artificial ingredients.
Plus, it's certified Kosher, non-GMO, vegetarian, and free of common allergens.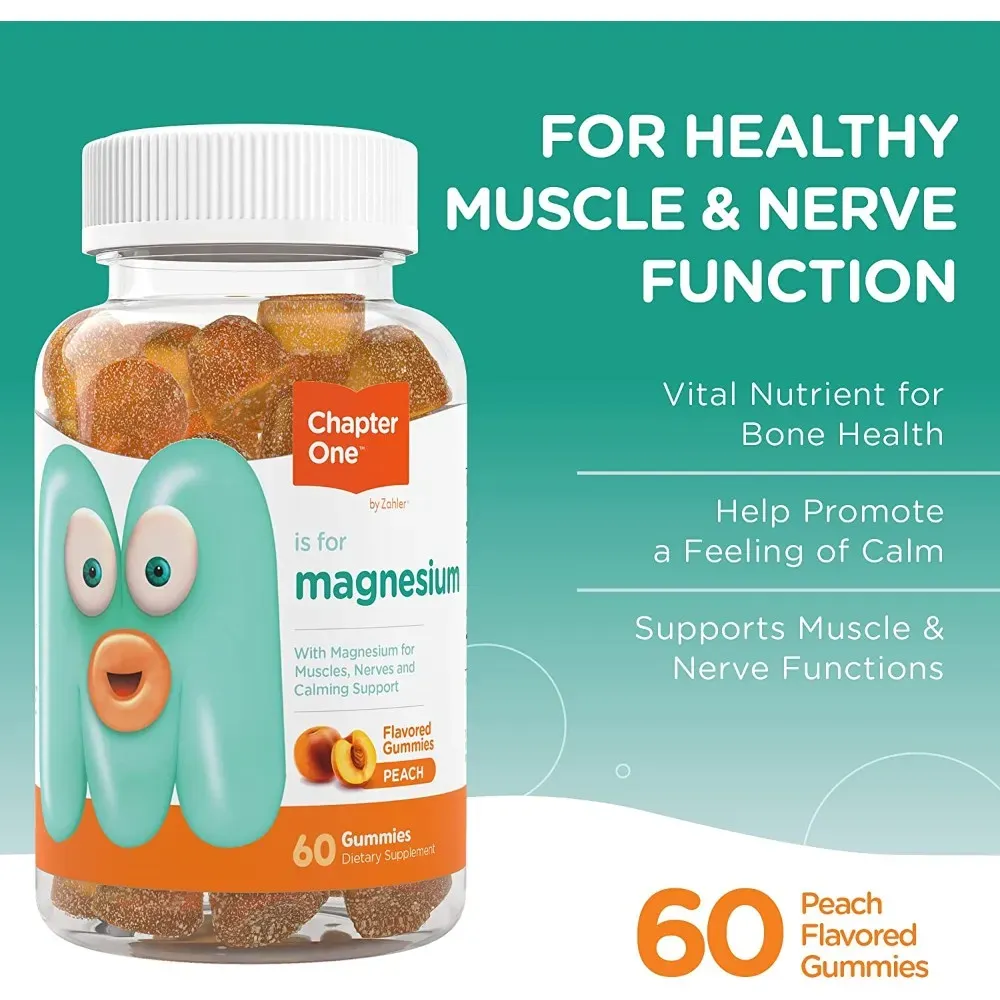 What You Should Know
Chapter One M is for magnesium is proudly manufactured in the USA in a GMP-compliant facility registered with and monitored by the FDA. This ensures that the supplement is of the highest quality and safety standards.
And with its kid-sized doses, it's easy to give your child the calm and clarity they need. So why wait? Get the best magnesium supplement for your kids today!
---
2. Garden of Life Doctor Formulated Magnesium with Pre and Probiotics Raspberry - 60 Gummies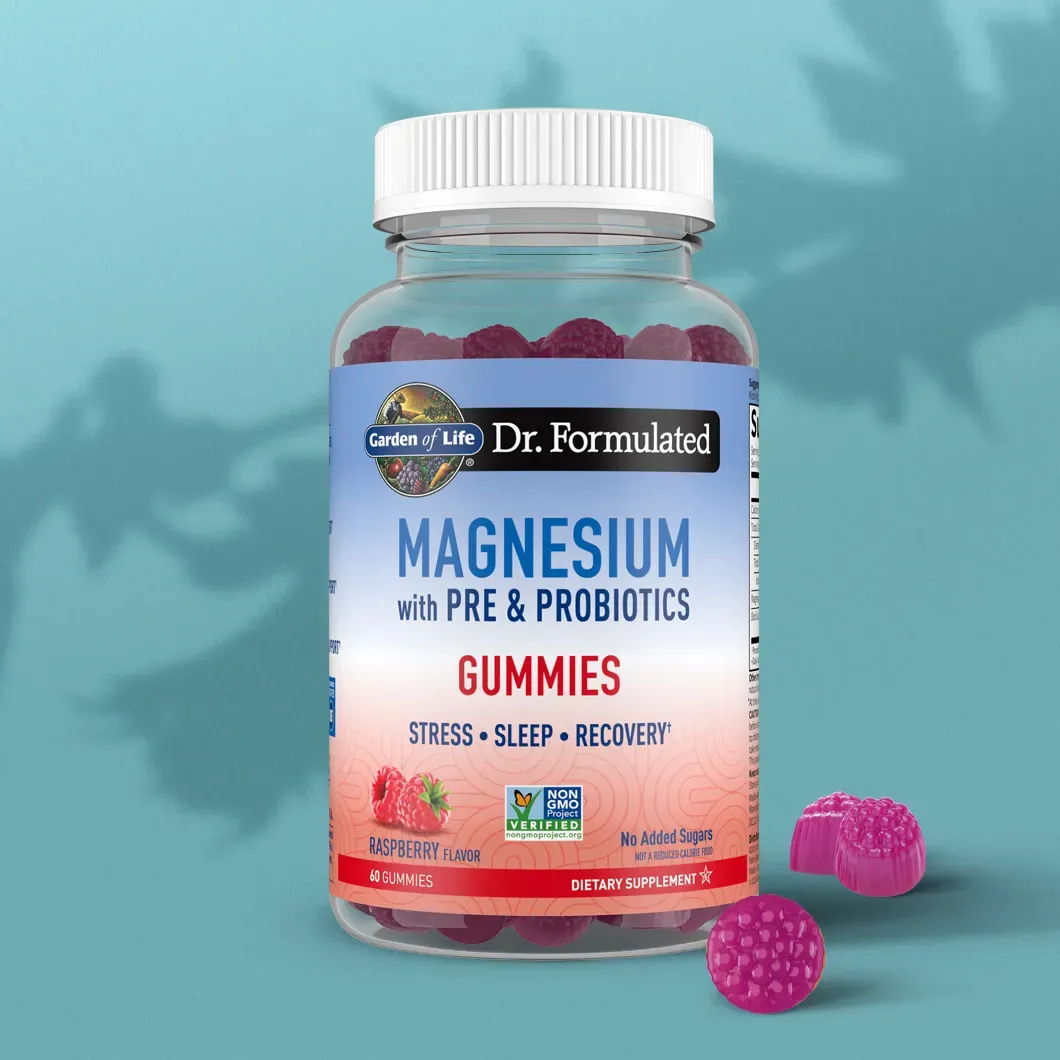 Garden of Life Doctor Formulated Magnesium
Best For Stress, Sleep & Recovery
Find The Best Deal
Why We Love It
Garden of Life Doctor Formulated Magnesium Gummies are the perfect way to give your kid and teen their daily dose of magnesium and support stress, sleep, and recovery.
These delicious raspberry-flavored gummies are made with bioavailable magnesium, citrus pectin, and no added sugars for a low-sugar treat. Plus, they contain 1 Billion CFU of clinically studied Bacillus subtilis DE111® prebiotics to help feed your probiotics and support digestive health.
They are non-GMO, certified vegan, NSF Certified Gluten Free, and Star K Kosher for added peace of mind.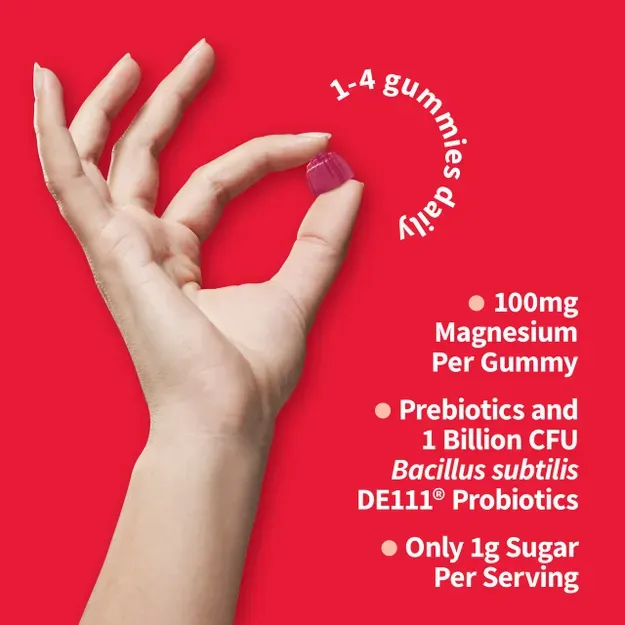 What You Should Know
Garden of Life Doctor Formulated Magnesium Gummies are the perfect way to support mental and physical well-being. Studies have shown magnesium can help reduce stress, improve sleep quality, and support muscle and joint recovery.
Plus, they are made with no artificial colors, flavors, sweeteners, or preservatives, so you can rest easy knowing your kid or teen is getting the best nutrition possible.
So why wait? Get your Garden of Life Doctor Formulated Magnesium Gummies today and start supporting your body's natural stress relief.
---
3. Kal Magnesium Citrate Orange Vanilla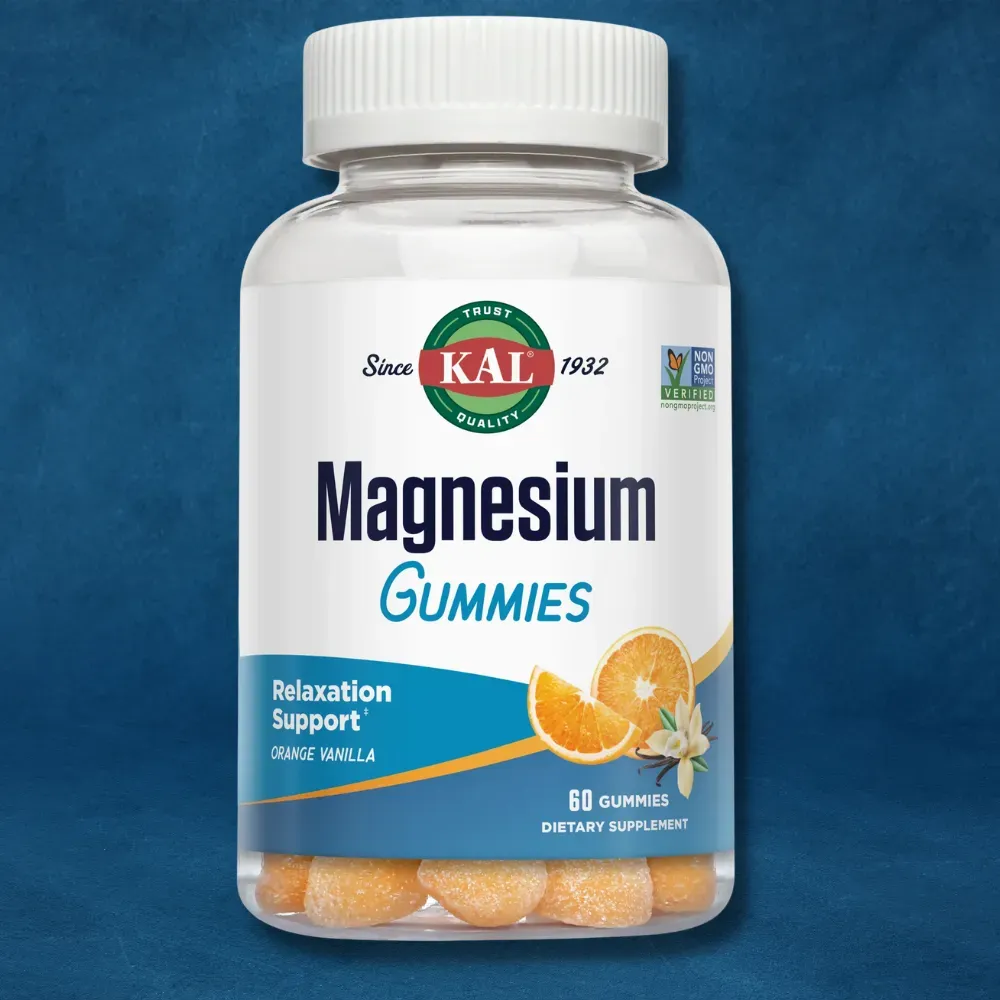 Kal Magnesium Citrate
Find The Best Deal
Why We Love It:
Kal Magnesium Citrate is the perfect way to support relaxation. This essential mineral helps with cellular energy production, nerve function, healthy bones and muscles, and mental and physical relaxation.
But KAL Magnesium Citrate doesn't have to just be about function; it also tastes great with a delicious orange and vanilla flavor, making it easier to get the magnesium your body needs.
Plus, with up to four gummies available daily, you can easily get the recommended daily amount of magnesium.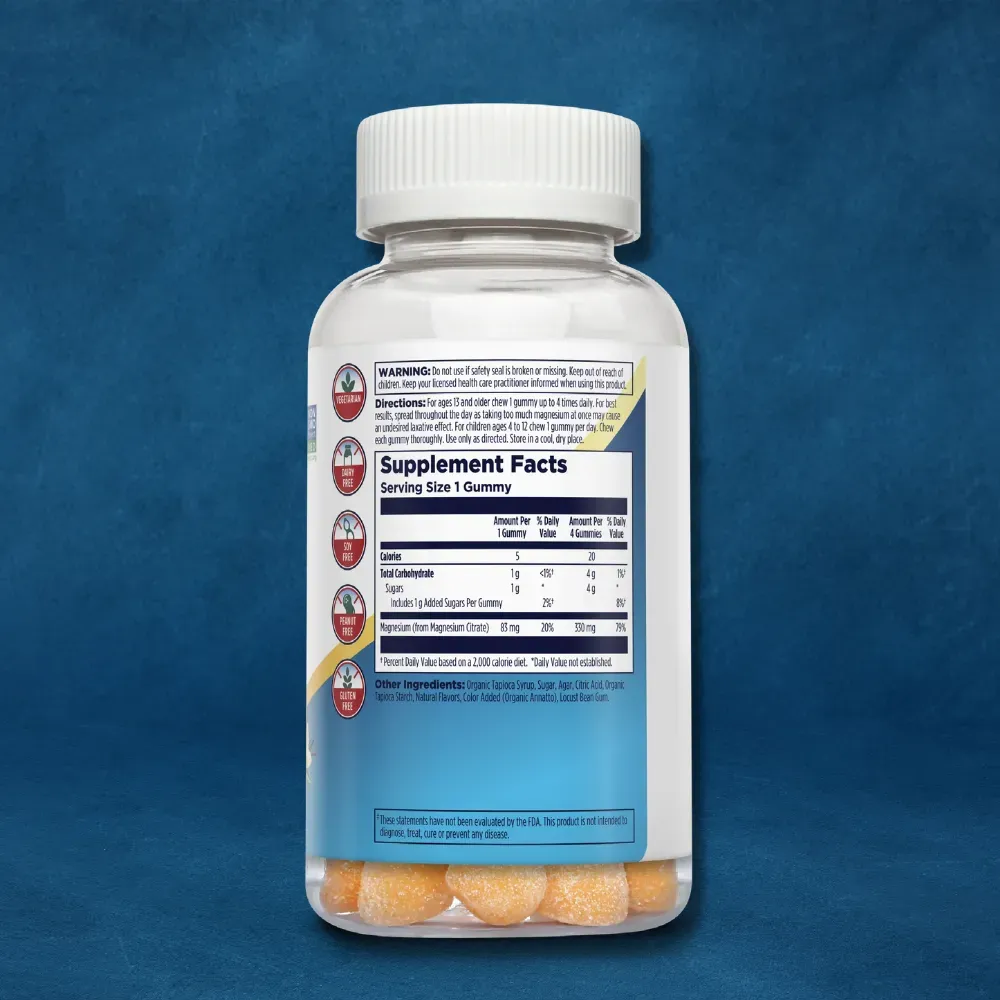 What You Should Know:
KAL Magnesium Citrate is perfect for those on specialized diets, as it is vegetarian-friendly. The KAL formula is also rigorously tested for potency and purity, so you can trust that you are getting the best for yourself and your family.
Plus, the gummies make it easier to remember to take your magnesium each day. So why wait? Get your KAL Magnesium Citrate today!
---
4. Trace® Minerals Magnesium Gummies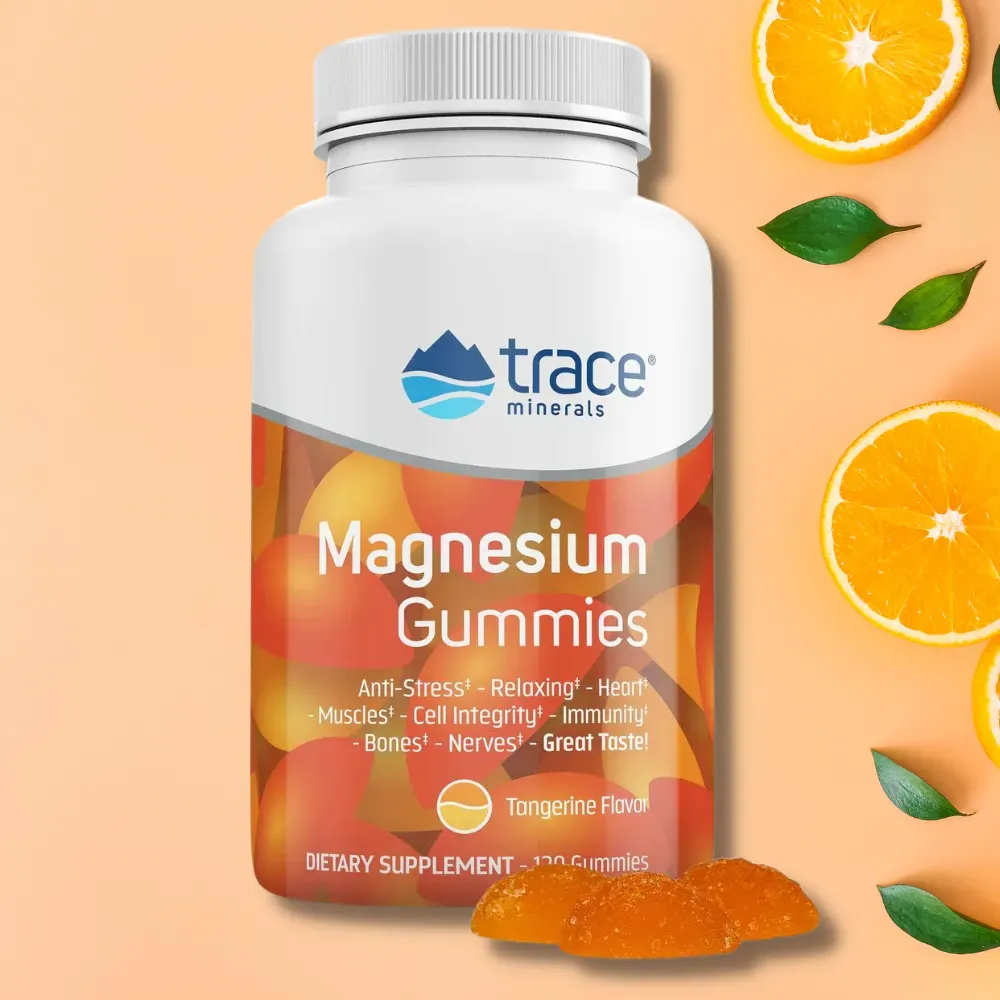 Trace® Minerals Magnesium Gummies
Best Gummies For Anti-stress, Muscles, Cell Integrity, Immunity, Bones & Nerves
Find The Best Deal
Why We Love It
Trace Minerals Magnesium Gummies are a delicious way to get your daily magnesium intake, one of the essential minerals for the body.
Research shows that up to 80% of Americans are magnesium deficient, so these gummies are the perfect solution to replenish your body when stress levels are high or strenuous physical activity is taking place.
Trace Minerals is focused solely on servicing the natural products industry, and their complete line of superior quality nutritional supplements comes with a "Feel the Difference or Your Money Back" guarantee.
What You Should Know
These Magnesium Gummies are not only tasty but also certified by the Natural Products Association™ (NPA) and UL® Registrar LLC partnership under the new Food and Drug Administration's final cGMP rule [21 CFR 111] for dietary supplements.
You can trust that these gummies are made with the highest quality ingredients and have been GMP certified since 2004. In addition, it helps support anti-stress, muscles, cell integrity, immunity, bones & nerves. So why wait? Get your daily dose of Trace Minerals Magnesium Gummies today!
---
5. Sugar-Free Magnesium Gummies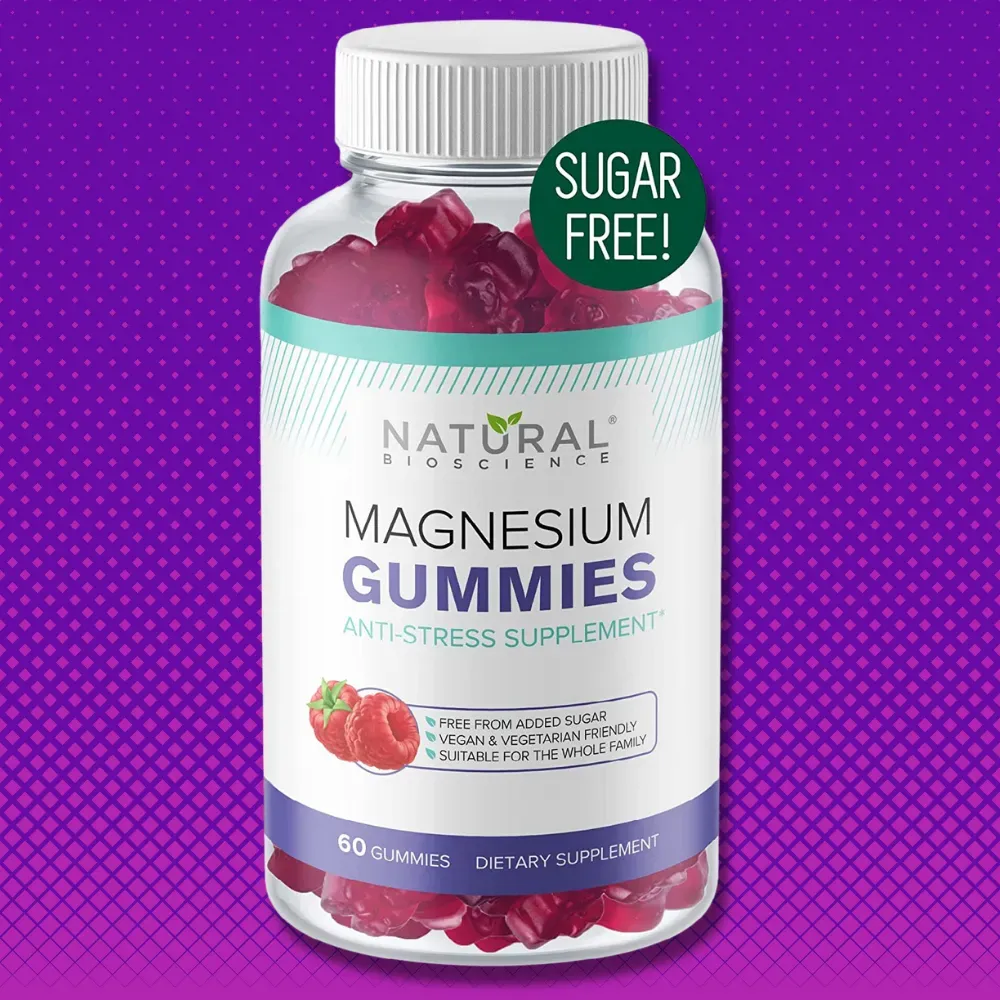 Sugar-Free Magnesium Gummies
Best Sugar-Free Anti-Stress Supplement
Check Price
Why We Love It
Introducing Sugar-Free Magnesium Gummies – the perfect anti-stress supplement for kids and adults! These Magnesium Gummies provide a simple way to realize the benefits of calming magnesium for both children and adults.
Each gummy contains 100mg of ionic magnesium citrate, a preferred and highly absorbable form of magnesium. These gummies are made with unique fiber technology and have no added sugars or sweeteners.
Enjoy the delicious raspberry flavor and soft, chewy texture without worrying about unhealthy sugars.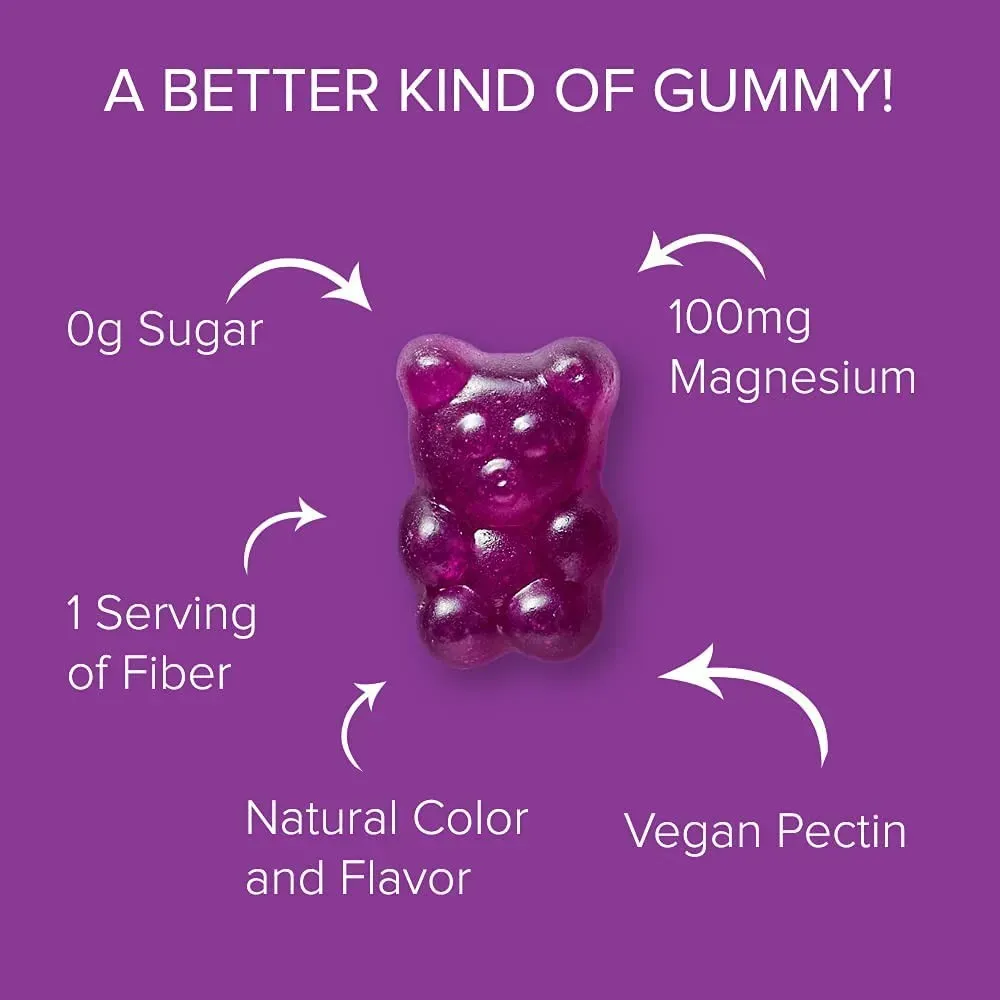 What You Should Know
Natural BioScience's Magnesium gummies are a supplement for supporting heart health, promoting a sense of calm and relaxation, reducing stress, and supporting the brain, nervous system, and normal muscle function.
Plus, you can trust that only natural ingredients are used, and all batches are lab tested to ensure superior purity and quality. So why wait? Try Sugar-Free Magnesium Gummies today and start feeling the benefits!
---
Magnesium Gummies For Kids - FAQs
It can be hard to find the right magnesium gummies for your kids, especially when so many different brands and types are on the market. You want to ensure you're getting the best quality product, but knowing which ones have the most beneficial ingredients can be challenging.
We've compiled a list of the most frequently asked questions about magnesium gummies for kids so you can make an informed decision. With this information, you can make sure your kids are getting the best magnesium gummies with all the essential vitamins and minerals they need.
Do magnesium gummies help kids sleep?
Yes, magnesium gummies can help kids sleep. Magnesium is an essential mineral that helps regulate sleep cycles and can help promote relaxation and restful sleep. Magnesium gummies can be a great way for kids to get their daily dose of magnesium and provide a tasty treat. However, it is important to note that magnesium gummies should not be used as a substitute for good sleep hygiene and other lifestyle changes that can help improve sleep.
Is it good to give kids magnesium?
Yes, it is good to give kids magnesium. Magnesium is an essential mineral for children, as it helps with many critical bodily functions, such as energy production, muscle and nerve function, and bone development. Magnesium is also vital for cognitive development, as it helps to regulate hormones and neurotransmitters in the brain. If your child is not getting enough magnesium from their diet, they may benefit from a magnesium supplement.
What are magnesium gummies for kids?
Magnesium gummies for kids are a great way to supplement a child's diet with an essential mineral. Magnesium is an important mineral for healthy growth and development, and it is also necessary for strong bones, muscles, and teeth. Magnesium gummies are a convenient way to ensure that children get enough of this vital mineral in their diets. They are also a tasty and fun way to take vitamins and minerals, making them an excellent choice for picky eaters.
Which magnesium is best for kids?
Magnesium citrate is often recommended for children because it is more easily absorbed than other forms of magnesium. Magnesium citrate is also less likely to cause digestive issues, such as diarrhea, which can sometimes occur with other forms of magnesium. Magnesium citrate is also available in various flavors, making it more palatable for young children. Magnesium glycinate and chelated magnesium are different forms of magnesium that are well-tolerated and easily absorbed by the body.
At what age can kids take magnesium?
Magnesium is generally considered safe for children of all ages and is often recommended as a supplement to ensure adequate intake. However, it is important to consult with a healthcare professional before giving magnesium to a child to ensure the appropriate dosage. Additionally, magnesium supplements should not be given to children under six months old without consulting a doctor.
Does magnesium help with anxiety in kids?
Yes, magnesium can help manage anxiety in children. Magnesium is an essential mineral that helps to regulate the body's stress response and can help to reduce symptoms of anxiety. It is also involved in the production of serotonin, a neurotransmitter that helps to regulate mood and promote feelings of calmness and relaxation.
Can kids take magnesium for growing pains?
Yes, magnesium can be beneficial for kids who suffer from growing pains. Magnesium is an essential mineral that helps regulate muscle and nerve function and is also involved in energy production and protein synthesis. Taking a magnesium supplement can help reduce muscle pain and cramps and improve overall muscle and nerve function. It is important to talk to your doctor before giving your child any supplement, including magnesium, since excess magnesium can cause problems like diarrhea and stomach cramps and can be toxic in massive doses.
Does magnesium help with behavior?
Yes, magnesium can help with behavior. Studies have shown magnesium can help improve mood and reduce aggression and irritability. Magnesium is involved in regulating neurotransmitters, which are the chemicals that allow nerve cells to communicate with each other. It also regulates hormones, which play a role in mood and behavior. Additionally, magnesium helps the body absorb other nutrients, such as calcium, which can also impact behavior.
Which are magnesium-rich foods?
Magnesium-rich foods include dark leafy greens, nuts and seeds, avocados, bananas, fatty fish, dark chocolate, legumes, and whole grains. Other foods high in magnesium include tofu, tempeh, quinoa, buckwheat, wild rice, oats, and yogurt.
Are magnesium supplements safe?
Magnesium supplements are generally safe and well-tolerated, but it's important to consult with your doctor before taking them. Magnesium is the fourth most abundant mineral in the body, serving several vital functions. Taking magnesium supplements can help reduce symptoms of anxiety and depression, as well as improve muscle strength and physical stamina.
As for specific types of magnesium supplement safety, magnesium oxide is one of the most commonly used forms of magnesium supplements. While this type of supplement has been proven effective at increasing serum levels of magnesium in study participants without any significant side effects, it is important to note that this particular supplement may cause some gastrointestinal disturbances, such as abdominal cramping or diarrhea, due to its poor absorption rate.
---
Order Your Magnesium Gummies For Kids Today!
Finding quality magnesium gummies for kids that offer all the benefits without sugar and other unhealthy additives can be hard. After reviewing five of the top products on the market, we've concluded that magnesium gummies are an excellent way to provide your child with the benefits of magnesium while still being enjoyable to eat.
With so many great options, you will surely find the perfect magnesium gummies for your child. Whether you're looking for a vegan option, a sugar-free alternative, or something with natural flavors, there's something for everyone. So why not give your child the gift of better health with these delicious magnesium gummies?
Tap the product below to check the price!
---
Ready to take your health and wellness journey to a new level? Don't miss these related articles!👇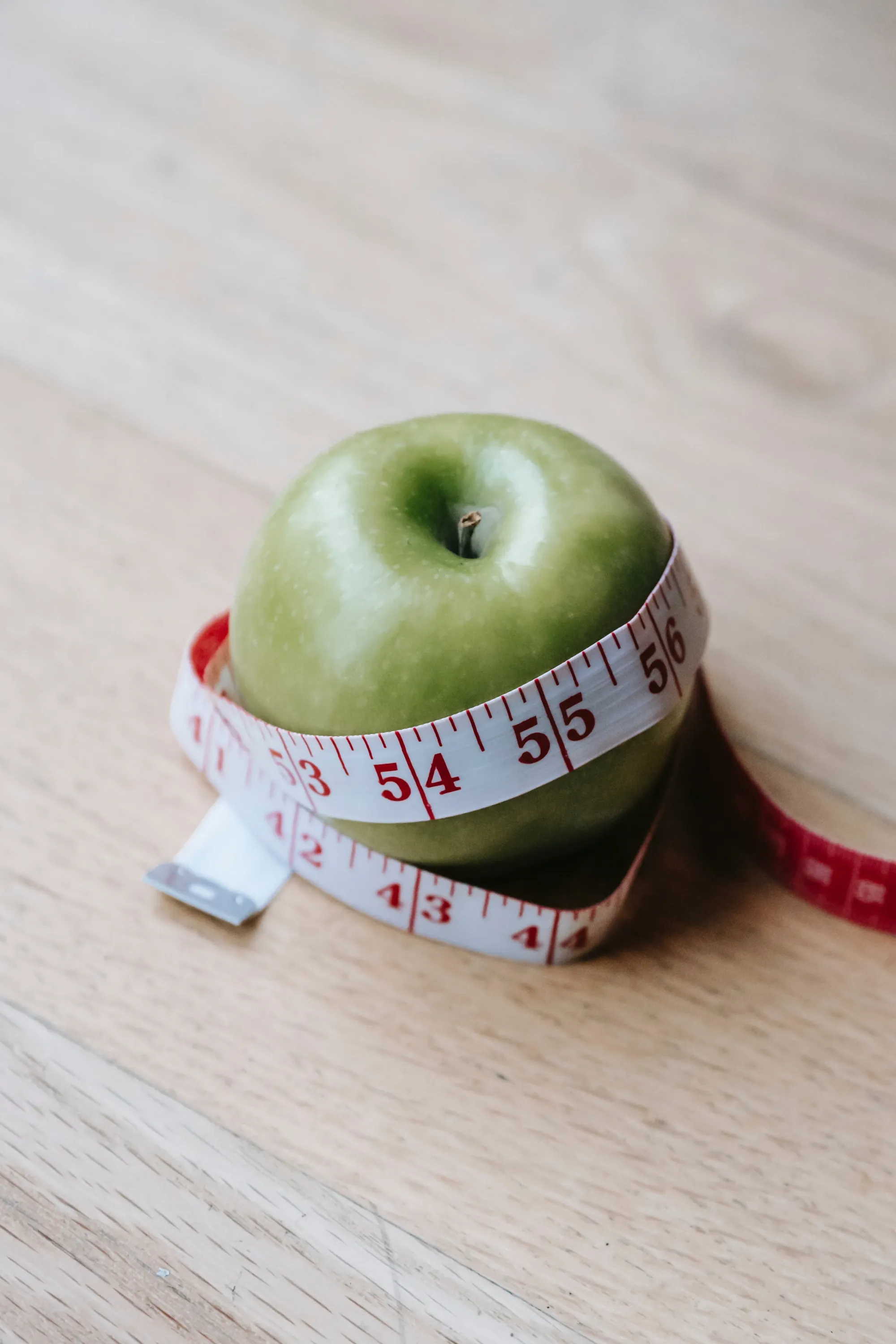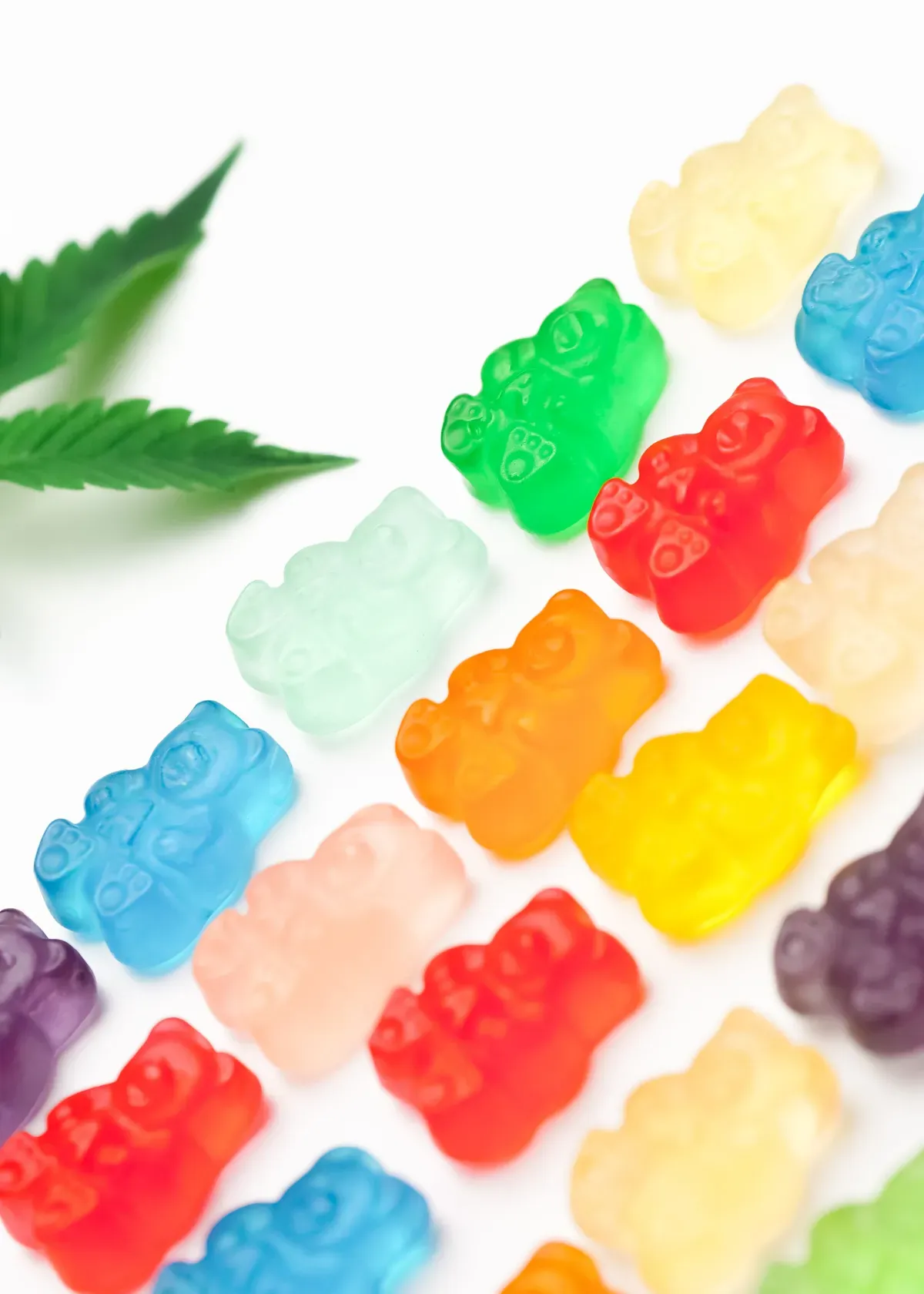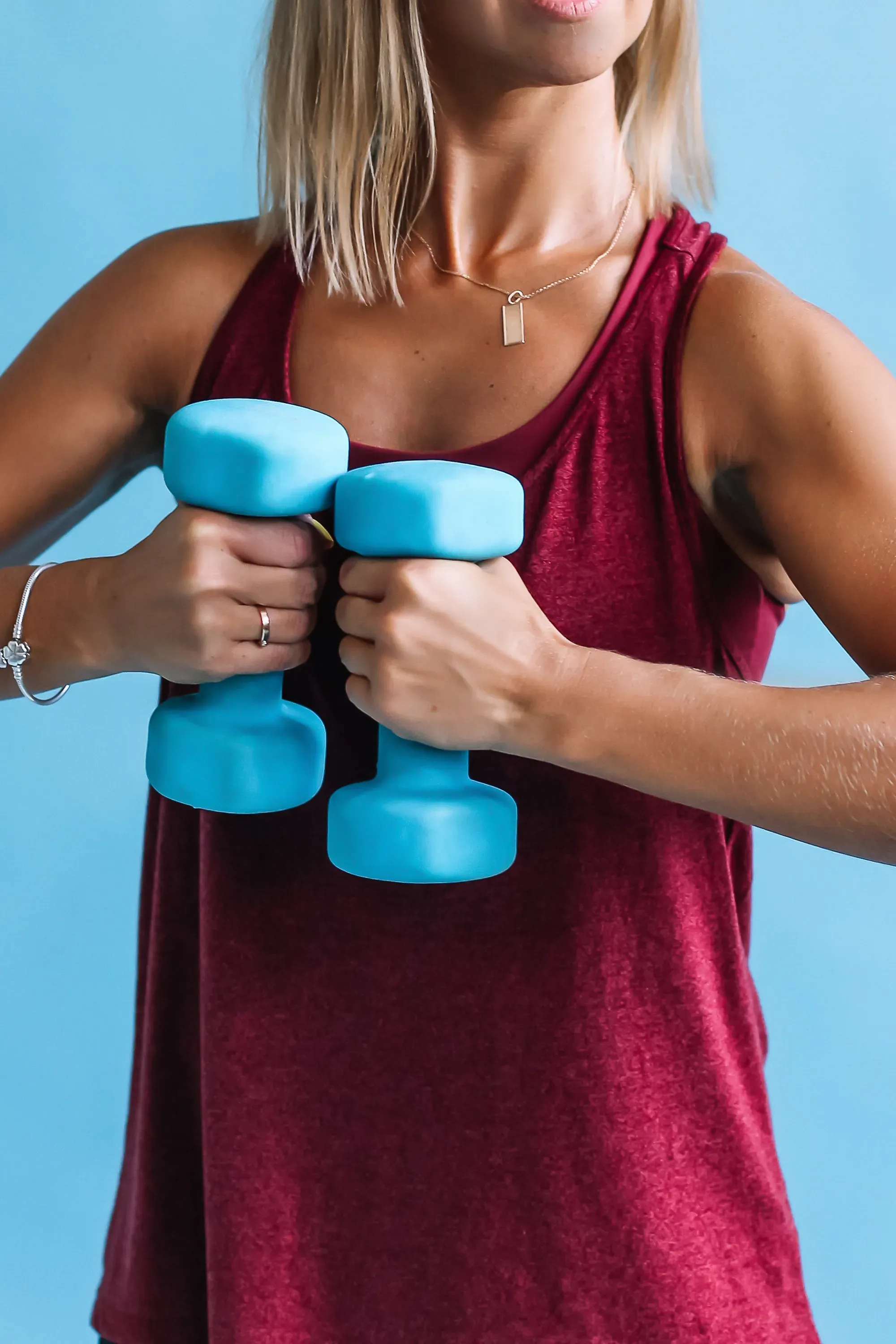 💡
This post may contain affiliate links by which I could receive a small commission at no cost to you when you make a purchase. As an Amazon Associate, I earn from qualifying purchases. Thank you for understanding.
💡
We are not qualified to provide any medical or therapeutic advice. The following content is based solely on our personal opinion and should not be used for medical diagnosis or treatment.
References
Hemamy M, Heidari-Beni M, Askari G, Karahmadi M, Maracy M. Effect of Vitamin D and Magnesium Supplementation on Behavior Problems in Children with Attention-Deficit Hyperactivity Disorder. Int J Prev Med. 2020 Jan 24;11:4. doi: 10.4103/ijpvm.IJPVM_546_17. PMID: 32089804; PMCID: PMC7011463.
Farida El Baza, Heba Ahmed AlShahawi, Sally Zahra, Rana Ahmed AbdelHakim. Magnesium supplementation in children with attention deficit hyperactivity disorder. Egyptian Journal of Medical Human Genetics, Volume 17, Issue 1, 2016, Pages 63-70, ISSN 1110-8630, https://doi.org/10.1016/j.ejmhg.2015.05.008.
Schwalfenberg GK, Genuis SJ. The Importance of Magnesium in Clinical Healthcare. Scientifica (Cairo). 2017;2017:4179326. doi: 10.1155/2017/4179326. Epub 2017 Sep 28. PMID: 29093983; PMCID: PMC5637834.
---