When it comes to finding the perfect gift for that special surfer in your life, the quest can seem as vast and unpredictable as the ocean itself.
Whether they are beginner surfers just catching their first waves or seasoned veterans, choosing the right size equipment or accessory is always a good idea.
From budget-friendly options to more luxurious choices, exploring a wide price range ensures you find a great gift idea that won't break the bank.
This article is the perfect way to discover everything from the perfect stocking stuffer to larger investments, all tailored to delight your surfer. Dive in and ride the wave of possibilities to find the ideal gift this 2023.
With these great ideas, you're sure to make a splash with your special surfer!
1. Apple Watch Ultra
The Apple Watch Ultra is the ultimate gift for any surfer.
This rugged and capable smartwatch, with a corrosion-resistant titanium case and 100m water resistance, is built to withstand the harshest conditions that come with surfing.
The bright Always-On Retina display is easy to see even under the glaring sun, perfect for checking surf reports or tracking performance on the fly.
It's designed for high-impact water sports, and the Oceanic+ app turns your watch into a dive computer, providing useful data for surfers.
With up to 36 hours of battery life, surfers can hit the waves all day without worrying about charging.
Plus, the built-in cellular feature allows them to stay connected, make calls, send texts, or stream music right from their wrist, even without an iPhone.
It's not just a watch, it's a fully equipped surf companion.
---
2. GoPro HERO11
The GoPro HERO11 is the perfect gift for surfers.
This waterproof action camera captures the thrill of surfing with its revolutionary new image sensor, delivering an expansive field of view and unbelievable image quality.
With a 5.3K video resolution, every wave, splash, and sunset will be recorded in crisp detail.
The high frame rate captures fluid motion, perfect for those slow-motion shots of catching a wave.
Easy access to buttons and screens even with the Floaty attached, and the durable design helps protect it against any bumps or drops.
Let your surfers capture their adventures in beautiful detail with the GoPro HERO.
---
3. ADVENOR Paddle Board
The ADVENOR Paddle Board is an excellent gift for surfers who enjoy varying their water activities.
This inflatable stand-up paddle board (SUP) boasts an extra-wide and longer design, offering superior balance, which is crucial for both beginners and seasoned surfers.
Its non-slip EVA deck pad and high-quality material can withstand high pressure, ensuring durability in various water conditions.
It's also ultra-light and portable, with three detachable bottom fins for improved speed and handling.
The SUP is versatile and perfect for exploring, touring, fishing, and, of course, surfing.
It comes with a double-action hand pump for fast inflation and deflation, an adjustable paddle, a safety surfboard leash, a waterproof bag, an upgraded backpack, removable fins, and a surfboard repair kit.
With the ability to be used in oceans, freshwater lakes, and rivers, this paddle board brings versatility to any surfer's water adventures.
---
4. Magnetic Shark Repellent Band
The SHARKBANZ 2 Magnetic Shark Repellent Band is an awesome gift for surfers, providing an extra layer of safety while they enjoy the waves.
Utilizing patented magnetic technology, this band creates a highly unpleasant sensation for sharks, effectively deterring them.
It's simple and safe to use, requiring no batteries or charging, and is waterproof up to 100M.
Weighing just 3 oz, it can be comfortably worn on the wrist or ankle, even under a wetsuit, without affecting performance.
Trusted by ocean professionals and families alike, this shark-repellent band has won numerous awards and provides peace of mind to its users.
Its premium construction ensures durability, and the product comes with a three-year guarantee against faulty workmanship and materials.
For surfers who love the ocean but want to stay safe, the SHARKBANZ 2 is a thoughtful and practical gift to give.
---
5. Non-Slip Traction Mat & Surfboard Traction Pad
The PUNT SURF Non-Slip Traction Mat & Surfboard Traction Pad is an exceptional gift for surfers looking to enhance their ride.
This 3-piece AquaGrip traction pad set provides superior control and grip, even in challenging wave conditions, thanks to its ultralight diamond grooved EVA foam.
The installation process is straightforward and secure with the highly reliable 3M adhesive, ensuring a long-lasting hold.
Lightweight yet high-performing, the Diamond II pattern and durable EVA foam keep surfers firmly attached to their boards, regardless of how intense the waves are.
The product's unwavering quality offers surfers confidence and style with each wave they conquer.
As a bonus, PUNT SURF is a member of 1% for the Planet, meaning a portion of every sale goes to nonprofits dedicated to protecting our oceans and environment, making this gift not just practical but meaningful as well.
Give your surfer a secure ocean experience this 2023 with the PUNT SURF Non-Slip Traction Mat & Surfboard Traction Pad.
---
6. Seaskin 3mm Shorty Wetsuit
The Seaskin 3mm Shorty Wetsuit is an excellent gift for surfers, offering protection and comfort while they ride the waves.
This wetsuit is designed specifically for water sports, providing defense against UV radiation and aquatic irritants like sea lice or jellyfish.
Made from high-quality neoprene, the suit is stretchable and heat-insulating, designed to fit snugly and retain body heat in cold water.
The heavy-duty YKK front zipper makes it easy to put on and take off, while the flat-lock stitched seams ensure durability and comfort.
Composed of three layers of diving fabrics, the suit is both highly elastic and waterproof, with a soft inner layer to keep the wearer warm.
The Seaskin 3mm Shorty Wetsuit is the perfect versatile gift for any water sports enthusiast.
---
7. Surfboard Sock Cover
The Ho Stevie! Surfboard Sock Cover is a practical and thoughtful gift for any surfer.
This cover offers protection for surfboards from both dings and harmful UV sunlight that can discolor boards over time.
Made from stretchable knit fabric, it can accommodate any type of surfboard, from shortboards to longboards.
An added bonus is its ability to prevent melted wax from ruining a vehicle's interior during transit to and from surf spots.
The sock cover also features a reinforced nose for extra protection and a drawstring closure to keep the tail covered without the need to remove the surfboard fins.
It includes a handy velcro storage pocket for stashing essentials like wax or snacks.
For surfers who value their equipment, this surfboard sock cover is the perfect gift.
---
8. COR Surf Surfing Gift Box Bundle
The COR Surf Surfing Gift Box Bundle is the perfect all-in-one gift for any surfer.
Packed in a stylish gift box, it comes with four practical and quality items that every surfer will appreciate.
The bundle includes a soft, one-size-fits-all microfiber changing surf poncho that keeps surfers warm and modest while changing out of their wetsuits.
A single surfboard wall rack, made from 100% sustainable wood, offers an elegant way to display their prized board.
The wetsuit changing mat not only provides a clean spot to change but also doubles as a watertight carrying bag, preventing wetsuit leaks in the car.
And, of course, a bar of cool surfboard wax for optimal board performance.
This bundle will surely be a hit for any surfer friend in 2023.
---
9. Open Road Goods Surf Kit
The Open Road Goods Surf Kit is a convenient and practical gift for any surfer.
This compact kit comes with all the essentials needed for a great day of surfing. It includes Sex Wax surf wax and a multi-functional comb that serves as a surf scraper, fin key, and bottle opener.
The kit also features a separate container specifically designed to prevent wax melt and leakage at high temperatures.
All these are neatly packed in a stylish, water-resistant clutch bag with an additional pocket for small items.
But what sets this kit apart is its focus on natural skincare. It includes a water-resistant, skin-toned SPF 50 organic sunscreen face stick that rubs in clear and an SPF 15 all-natural lip balm, both made with 100% natural ingredients.
It's the perfect surf travel kit or gift set to delight your favorite surfer.
---
10. Turkish Beach Towel
The EPHESUS Turkish Beach Towel is a fantastic gift for surfers.
Made from high-quality Turkish cotton, these Turkish beach towels are not only soft but also highly absorbent and quick-drying, making them perfect for use after a surf session.
It's oversized, allowing it to double as a blanket when needed.
One of its standout features is its sand-resistant property, which is ideal for beachgoers.
This towel is also travel-friendly due to its compact size when folded, taking up minimal space in a travel bag.
The Turkish Beach Towel is versatile and can be used at the beach, pool, gym, yoga, and even as a stylish home decoration.
It's machine washable for easy care and comes with a variety of colors and different designs to choose from.
Make sure that your surfers always have a trusty towel with them this 2023!
---
11. Waterproof Dry Bag
The HEETA Waterproof Dry Bag is a fantastic gift for surfers, offering protection and peace of mind while they're out catching waves.
Crafted with professional seamless technology, this dry bag promises to keep belongings dry during water sports like surfing, boating, and kayaking.
Made from durable, wear-resistant material, it's designed to withstand all kinds of weather and environments.
The bag also features adjustable shoulder straps and a handle, making it versatile for various activities.
One of its best features is its transparency, allowing surfers to easily locate their items without rummaging through the bag.
Available in multiple sizes and coming with a complimentary waterproof cell phone case, this dry bag provides comprehensive waterproof protection, making it an excellent gift for any surfer.
---
12. Universal Soft Roof Rack Pads
The Golkcurx Universal Soft Roof Rack Pads present an ideal gift for surfers who are always on the move.
Designed with universal fitment, these rack pads can accommodate surfboards, kayaks, SUPs, canoes, and snowboards on most cars.
They are easy to install without any tools required and come with all the necessary attachments and straps for secure transportation.
The non-slip mat and top-grade EVA foam padding help protect the car roof and reduce vibration during transit, ensuring a smooth journey for your gear.
Safety locks and buckles provide further security for your cargo. Being foldable and easy to clean, they're also convenient to store when not in use.
With Golkcurx's commitment to customer satisfaction, these universal soft roof rack pads are sure to provide lasting satisfaction and make a great gift.
---
13. Revbalance Swell 2.0
The Revbalance Swell 2.0 - Surf & Paddle Balance Board Trainer is an excellent gift for any surfer.
Designed to mimic the movements required in surfing, it prepares surfers for moments on the water when their entire body needs to work in unison.
The balance board features a MagSwitch adjustable stop system that allows users to customize their training level, making it suitable for both beginners and advanced riders.
Its Durasoft traction surface ensures comfort and durability whether used barefoot or with shoes.
The extended roller and expanded size of the board offer a variety of balance training options, perfect for enhancing skills on the water.
Built to last and handcrafted in the USA, this balance board is not only functional but also aesthetically pleasing.
Give your surfers the ultimate balance board with Revbalance Swell 2.0!
---
14. Surfing Tumbler Stainless Steel
The MYMISOR Surfing Tumbler is a fantastic gift for surfers who appreciate a blend of practicality and personality.
With its double-walled vacuum insulation, this 20oz stainless steel tumbler maintains the temperature of both hot and cold beverages for hours, perfect for post-surf refreshments.
Its retro 60s surfboard design adds a touch of nostalgia and character, making it an appealing gift for any surfing enthusiast.
More than just a stylish accessory, this tumbler is environmentally friendly, serving as a reusable alternative to disposable cups.
It fits conveniently into car cup holders, making it easy to bring along on beach trips or daily commutes.
The tumbler's stainless steel construction ensures a pure taste without flavor transfer.
With its unique design and practical benefits, the MYMISOR Surfing Tumbler is a fun and useful gift for any surfer.
---
15. Surf's Up Flask Gift Set
The Surf's Up Flask Gift Set is a fun and stylish gift for any surfer or beach lover.
This unique, round-designed flask can hold 10 oz of their favorite beverage and is engraved with an eye-catching set of surfboards and the words "Surf's Up".
The set also includes two shot glasses and a funnel, ensuring not a drop of their preferred drink is wasted.
Made from a specially formulated grade of stainless steel, the flask is rust-resistant and has a polished shine, making it both functional and attractive.
Whether for family, friends, colleagues, or clients who enjoy a good beach trip and a drink, this flask set is sure to impress.
---
16. LECO TECH Surfing Night Light
The LECO TECH Surfing Night Light Table Bedside Lamp is an excellent gift choice for surfers.
This 3D illusion lamp, upgraded with new curved sculpture technology, creates a visually stunning and immersive experience that any surfer would appreciate.
With 16 colors that can be changed remotely, this lamp allows surfers to bring the vibrant hues of the ocean and sunset into their room, creating different artistic atmospheres.
The touch and remote control features make it easy to adjust brightness and color, adding convenience to its charm.
Its green energy-saving feature ensures low daily power consumption, making it a sustainable and cost-effective choice.
Whether for a party, a quiet night in, or as a unique decoration, this surfing night light is a perfect way to show your appreciation.
---
17. Surfer Artwork
The Surfer Artwork Extreme Surfing Sport Pictures is an excellent gift for any surfing enthusiast.
This 5-panel, high-definition giclee modern canvas painting brings the thrill of riding a blue wave right into their living space.
Each panel comes with a black hook mounted on a wooden bar, making it ready to hang straight out of the box.
The artwork's dimensions vary, creating a dynamic visual appeal that's perfect for any room.
Besides its aesthetic appeal, this set has been carefully packaged to ensure it arrives in perfect condition.
Whether it's Christmas, New Year, or just because, this surfing sports painting is sure to make a statement and bring some much-deserved beach vibes into the home.
---
18. Fifty Places to Surf Before You Die
"Fifty Places to Surf Before You Die" is a must-have gift for any surfer with a sense of adventure.
This beautifully illustrated hardcover book is both a travel guide and a thrilling exploration of the world's most exciting surfing destinations.
From famous spots like North Shore, Oahu, Hawaii, to unexpected gems like the Amazon and the Gulf of Alaska, this book covers a diverse range of surfing experiences.
Author Chris Santella captures the essence of what surfing means to different people, making it an engaging read for surfers of all levels.
Interviews with seasoned experts provide valuable insights and tips for those aspiring to surf at these locations.
This surf book is not just about finding the perfect wave; it's about embracing the journey, making it an inspiring gift to give this 2023.
---
Frequently Asked Questions (FAQs)
---
Conclusion
In conclusion, we've delved into a plethora of unique surfer gifts perfect for any surfer.
Choosing the right gift is crucial—it should reflect the surfer's personality and passion for their sport. Whether it's the protective SHARKBANZ 2 Magnetic Shark Repellent Band, the convenient HEETA Waterproof Dry Bag, or the stylish MYMISOR Surfing Tumbler, each gift serves to enhance the surfer's lifestyle and demonstrate your thoughtfulness.
From the high-tech Apple Watch Ultra and GoPro HERO11, ideal for capturing memorable moments in the waves, to the practical ADVENOR Paddle Board and COR Surf Surfing Gift Box Bundle, these gifts are not just functional but also enrich the surfing experience.
Now, it's your turn to make a choice. Don't let these fantastic gift ideas slip away. Tap on the "Check Price on Amazon" button now to explore pricing details for each recommended product and bring a smile to any surfer's face.
Happy shopping! :)
⛺ Ready, Set, Explore! Dive into the World of Outdoor Fun Here 👇🏻!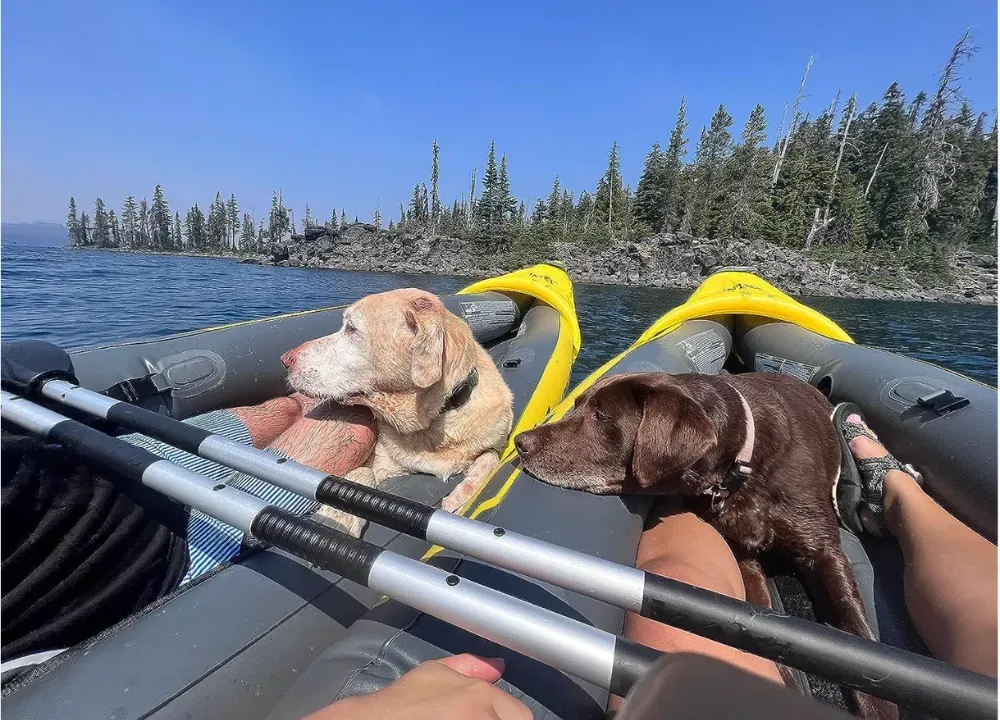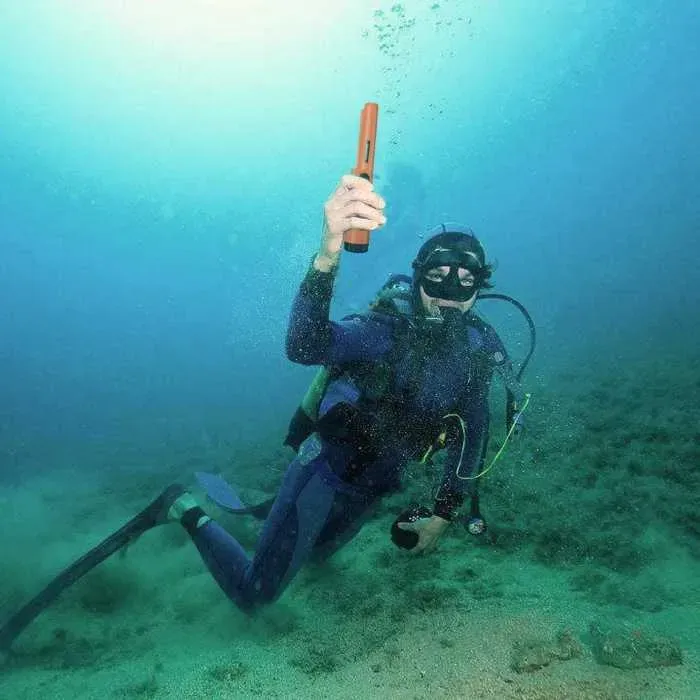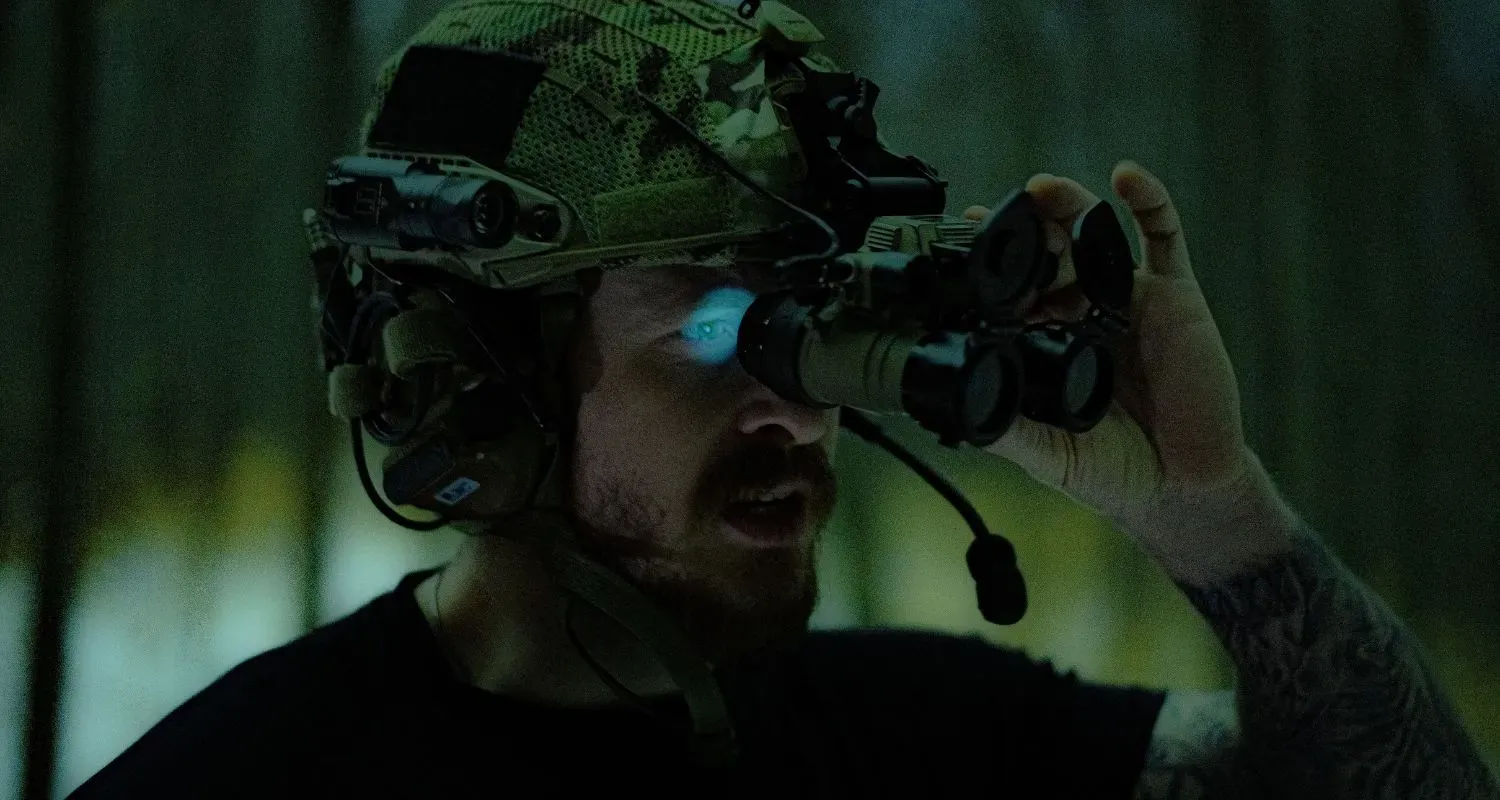 ---