If you're looking for a fun and unique way to add some glam to your look, then you need to try glitter eyelash extensions!
Whether you're headed to a party or just want to add a little sparkle to your everyday look, these lashes are sure to turn heads. Read on to learn everything you need to know about this hot new trend.
What are Glitter Eyelash Extensions?
Glitter eyelash extensions are exactly what they sound like: regular lash extensions with a colorful, glittery twist! These lashes are usually made with synthetic materials like nylon or polyester and are available in a variety of colors, sizes, and shapes. You can even get them in different finishes, such as matte or shimmer.
The glitter can be added to the entire lash extension or just at the tips. This type of lash extension is becoming increasingly popular due to its ability to add a dramatic and glamorous look with very little effort.
How are glitter lash extensions applied?
The process for getting glitter lash extensions is the same as it is for regular lash extensions.
First, your technician will clean and prep your lashes. Then, they will apply a thin layer of adhesive to your natural lashes and carefully attach the synthetic lashes one by one.
After all of the lashes have been applied, they will then apply a coat of sealant to help the glue set and keep your lashes looking flawless all day long. The entire process takes about an hour or so, depending on the style of lashes you choose.
Are Glitter Lash Extensions Safe?
Yes! Glitter lash extensions are perfectly safe and will not damage your natural lashes. In fact, many women find that their natural lashes look healthier and fuller after getting lash extensions because they no longer have to rely on mascara or other harsh products to achieve the look they desire.
As long as you go to a reputable technician and take care of your lash extensions properly (more on that below), you'll be able to enjoy your beautiful new lashes without any worries!
How Do I Care for My Glitter Lash Extensions?
Caring for your glitter lash extensions is very similar to taking care of regular lash extensions.
First and foremost, be gentle! Avoid rubbing or pulling on your lash extensions, as this can cause them to fall out prematurely.
When cleansing your face, use a mild cleanser and avoid getting any water directly on your lashes (pat them dry instead).
And last but not least, make sure you're using an oil-free makeup remover when removing any makeup from around your eye area. Oils can break down the adhesive bond between your natural lashes and the extension, causing them to fall out prematurely.
Final Thoughts:
Ready to jump on the glitter lash bandwagon? Us too! These fun and festive lash extensions are perfect for any occasion. Just remember to take care of them properly, and you'll enjoy your gorgeous new lashes for weeks (or even months!) to come.
Looking for more information on eyelashes? Check out our other articles below. 👇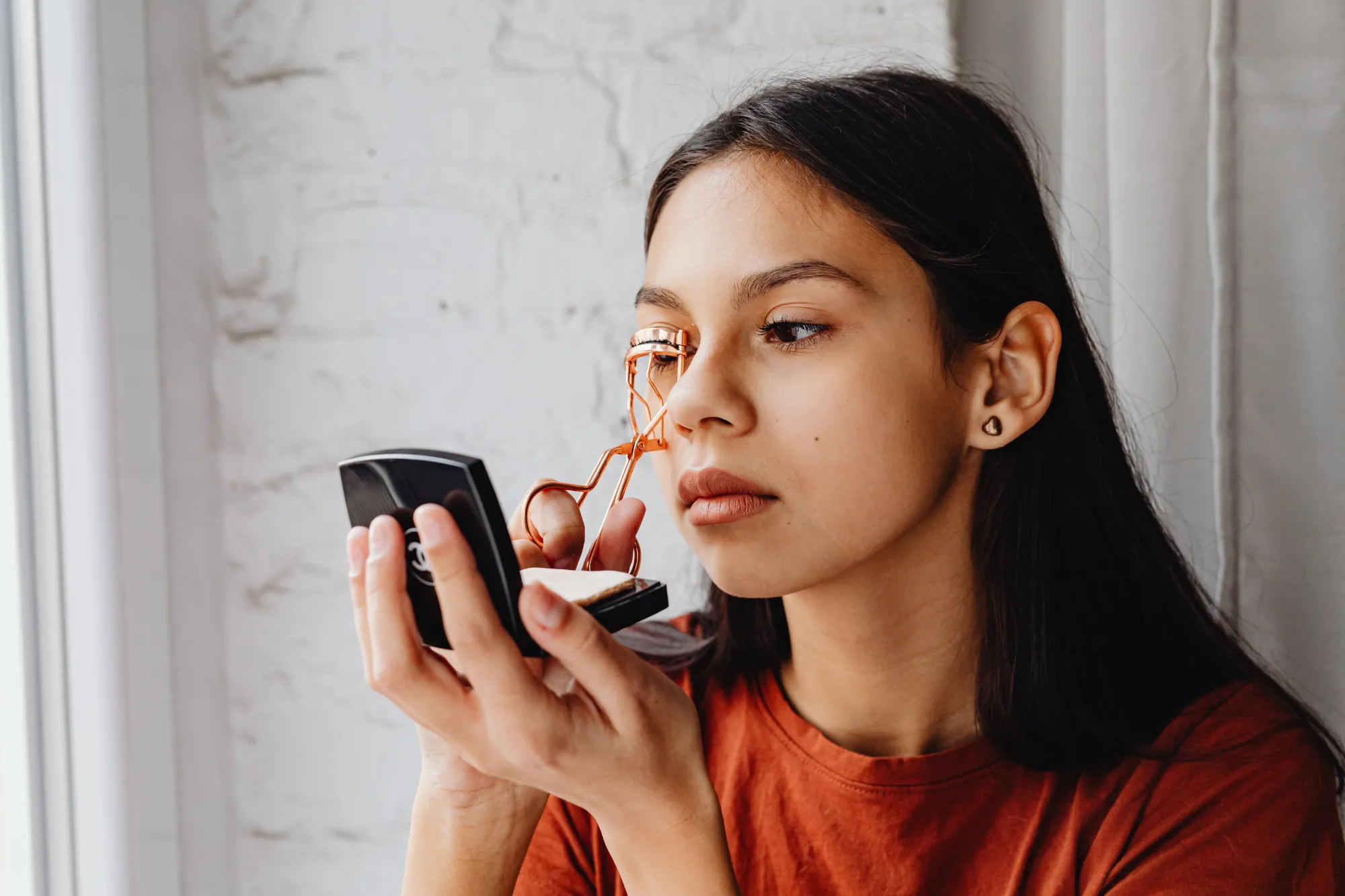 ---